Fashion Revolution Week April 22 – 29 2023
Just two days after Earth Day is another very important day. April 24 is Fashion Revolution Day. This day is to commemorate the Rana Plaza factory collapse in Dhaka, Bangladesh on April 24, 2013. It's considered the deadliest accidental structural failure in modern human history and the deadliest garment factor disease in history. The unsafe building collapsed killing 1,138 people and injuring more than 2,500, most of them garment workers..
I just can't imagine how terrifying it must have been for workers as they reportedly experienced the building shake and sway with very little time to react before the structure gave way completely. Workers were then trapped under debris, struggling to escape. Some were able to escape, climbing out of small windows or finding small pockets of air to breathe until they were rescued hours or even days later. Others were crushed by falling debris or buried alive.
The incident brought global attention to the unsafe working conditions, low wages, and lack of workers' rights in the fashion industry.
What Happens on Fashion Revolution Day?
The purpose of Fashion Revolution Day/Week is to raise awareness about the social and environmental impact of the fashion industry and to promote a more sustainable and ethical approach to fashion. The event encourages consumers to ask brands the question, "Who made my clothes?" and to demand greater transparency in the supply chain.
The theme for this year's Fashion Revolution Week is MANIFESTO FOR A FASHION REVOLUTION. On the website it says " We love fashion. But we don't want our clothes to exploit people or destroy our planet. We are coming together as a global community to bring our manifesto into reality.
Fashion Revolution Day includes a variety of events, including workshops, talks, and panel discussions, as well as social media campaigns that encourage people to share photos of their clothing and ask the brands to disclose information about their supply chain. The ultimate goal of Fashion Revolution Day is to create a more responsible and sustainable fashion industry that prioritizes the well-being of workers and the planet
Fashion Revolution Week is Global
Fashion Revolutions wants to you get involved:
Think Local, Act Globally. There are 75+ teams all over the world. You can search for your local team to support their events and campaigns.
Get Social: Follow Fashion Revolution on Instagram, Twitter, Facebook, LinkedIn, YouTube, and Tiktok for live updates.
Get Active in Global Events: You can click here to find events closest to you.
Add Your Name to Our Petition to demand a living wage for the people who make our clothes. Sign Here.
Spread the word. Here are assets for campaigns for you to share. 
The reason it's so important we all get involved is because the Rana Plaza Tragedy wasn't exactly a freak accident. Working in garment factories has been dangerous for years.  
Bangladesh Has a History: Just Months Before the Rana Plaza Tragedy, People were Kills in a Tazreen Fashions Factory Fire
Before that there was a sweater factory in Bangladesh that collapsed in 2005. Also in Dhaka, this time a nine-story concrete building that toppled killing at least 30 people trapping hundreds more.
Bangladesh was a place where a lot of Western brands could produce cheap clothing – at the expense of people. For some of the lowest wages in the world, (as low as $38/month) millions of people, most of them women and girls are exposed to unsafe working environments – all because of fashion.
Back in 2012, What Western Brands Manufactured Clothing at the Rana Plaza Factory?
At the time of the Rana Plaza factory collapse in Dhaka, Bangladesh in 2013, several Western brands were found to have manufactured clothing at the site. Some of the major brands involved included: Primark, Brommarche, Matalan, Mango, Benetton, Joe Fresh, The Children's Place, Walmart, C&A, JCPenny and Zara.
These brands and others faced significant public backlash and scrutiny in the aftermath of the tragedy, leading many to reexamine their supply chain practices and commit to greater transparency and accountability. The incident served as a wake-up call for the fashion industry and spurred increased efforts to improve working conditions and workers' rights in global supply chains.
What is the History of the Rana Plaza Factory?
The factory was located in an eight-story building that housed five garment factories, a bank, some apartments and several shops, all allegedly operating in an illegally constructed building. The building had been designed as a commercial building but it was converted into a multi-story factory complex without proper permits and several floors were added to the building without approvals from authorities. The building also lacked proper safety features, including fire escapes, emergency exits, and structural supports, making it extremely vulnerable to collapse. Despite these safety concerns, the building was still being used as a garment factory, and thousands of workers were employed there when it collapsed. Matter of fact, according to reports, engineers warned the building was very unsafe. The factory owners allegedly ignored safety regulations and building codes.
The factory owner, Sohel Rana, ignored safety regulations and building codes. He was arrested soon after the disaster and later he was found guilty of multiple charges, including murder, and was sentenced to life imprisonment in 2017.
The incident led to a global outcry and brought the spotlight on the poor working conditions and low wages of Bangladesh's garment workers. The incident also highlighted the lack of safety regulations and enforcement in the country's factories, which are a significant source of the country's economic growth.
The Bangladeshi government responded by launching an investigation into the incident and establishing a compensation fund for the victims and their families. International organizations, including the International Labor Organization (ILO), also stepped in to support the Bangladeshi government's efforts to improve working conditions and safety in the country's factories.
As a result of the Rana Plaza disaster, many international fashion brands and retailers, which outsourced their production to the factories in the building, were also pressured to take action. Several international agreements were signed to improve safety and working conditions in the Bangladeshi garment industry, including the Bangladesh Accord on Fire and Building Safety, which was signed by over 200 companies.
Overall, the Rana Plaza tragedy was a significant wake-up call for the global garment industry, highlighting the need for greater transparency, accountability, and ethical practices throughout the supply chain. The incident also showed the importance of workers' rights and safety and the need for stronger regulations and enforcement to prevent future disasters.
To found out more about this campaign and what you can do please listen to an interview I did with Fashion Revolution for RGCD Global™ . You can listen here on TikTok.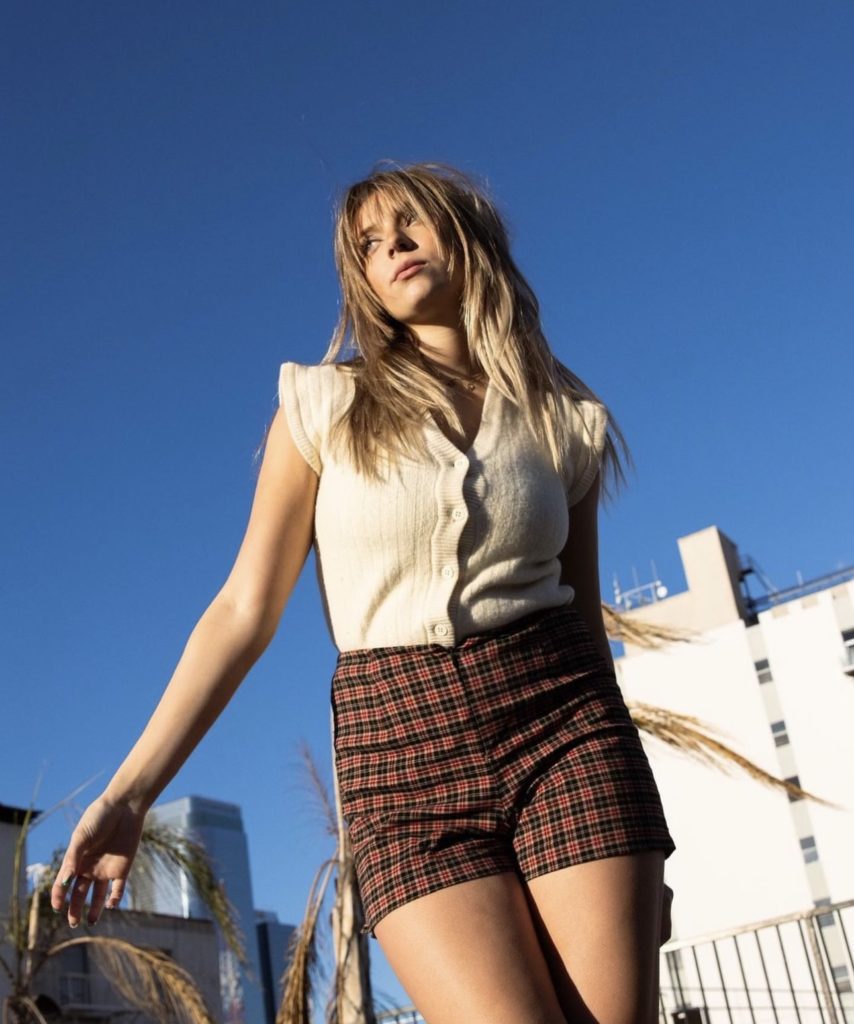 Lexy Silverstein is a Sustainable Fashion Consultant
If you'd like to email me, you can reach me at LexySilverstein@gmail.com
Follow me on my socials: Instagram: @lexysilverstein Youtube: Lexy Silverstein Twitter: @eLEXYfy TikTok: @lexysilverstein Facebook: Lexy Silverstein Liketoknow.it/lexysilverstein
Remember to eLEXYfy! Make the Ordinary, Extraordinary