We all know at this point I love Harry Styles, not only because of his amazingly good looks, but also because he is such an inspiration. He's donated his hair to a good cause, he donated his profits from his first tour, he supports both LGBTQ+ and Black Lives Matter, to name a few causes. He has a saying, "Treat People with Kindness", which is the name of a charitable organization he runs. So he's talented, rich, kind and giving, but ALSO, he's been making amazing some AMAZING fashion decisions. I mean he is single handedly redefining men's fashion. He's showing men that the girls don't have to have all the fun. So let's talk about the trends we have now that we have Harry to thank for.
1. Pearls and beaded jewelry.
We all know Harry's staple pearl necklace. Well because he wears so much and now everyone has been wearing them. Pearls are a classy piece. But that doesn't mean we only have to wear them while dressed up in super classy fits. Pearls definitely make an outfit less casual but I've recently been wearing my pearls with t-shirts, jeans, corsets, and so on. Beaded necklaces and jewelry are sooo on trend right now. Fashion in 2021 has been making a statement: Colorful beaded jewelry paired with outfits that normally would be considered a "no, no". are now commonly worn. Well, Harry's golden music video really helped to launch this trend. As you can see he has a beaded yellow necklace with beads that say, "golden" layered in between. This is a perfect example of the type of beaded jewelry I've been seeing everywhere online now and I'm loving it. Also, y2k fashion has obviously been making a comeback, and you can't tell me you never made beaded necklaces when you were a kid.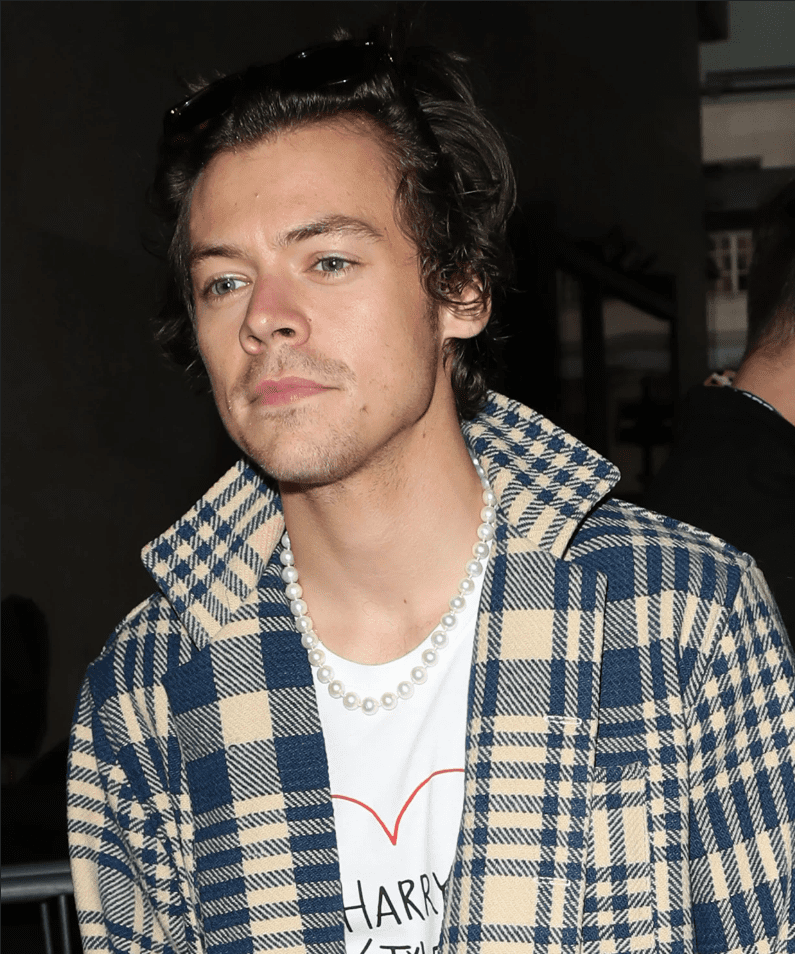 2. Cardigans
Harry wore this JW Anderson cardigan at one of his performances. That's all it took for this trend to launch. Not only have colorful cardigans been a trend, but people are also recreating this exact cardigan by hand. The cardigan costs several hundred dollars, close to $1000, but people have been able to recreate it for under $100 and some have done it for under $50! Recreating this sweater has became such a big trend that JW Anderson literally released a pattern to help people make it for themselves.
As for the trend itself, color-blocking is now a staple. I think the trend changes in the types of color blocking; more wild or muted colors, less colors, bigger blocks of colors. My favorite place to shop chunky color blocking cardigans is, Hope Macaulay. They're definitely out of my price range, but I have a video coming soon as to how to make it yourself!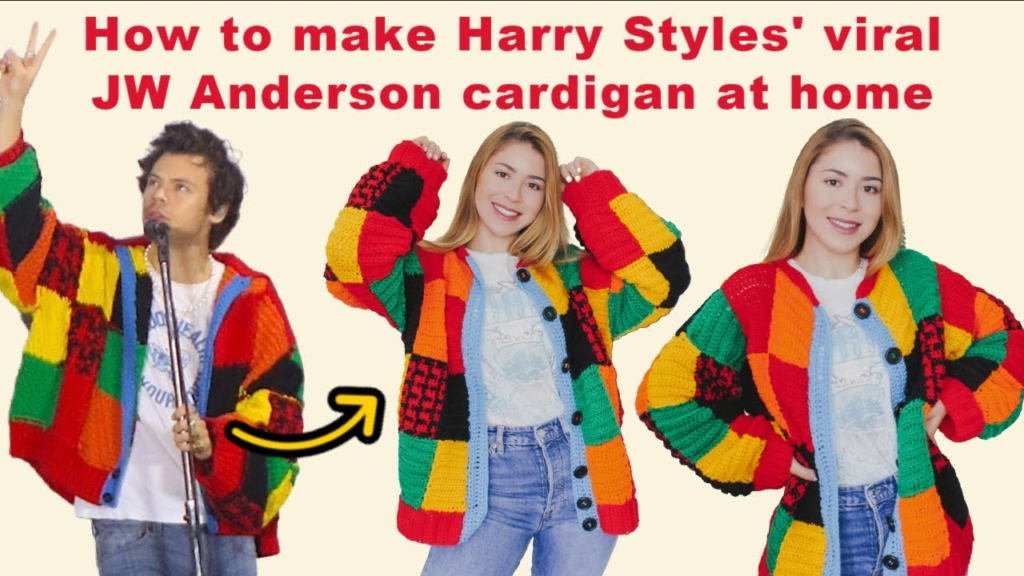 3. Crochet Tops
Not only has Harry brought cardigans back into the mix but he also has brought crochet back. I used to be obsessed with crochet tops during my freshmen year of high school. That was a time when festivals and raves were all the rage and so festival clothing was a huge trend. Since that time, I haven't seen much of it but of course Harry said, "oh, it's not a trend anymore, let me make one." So his use of crochet tops helped to revive this trend. And again, it has launched another trend of people remaking the top he wore.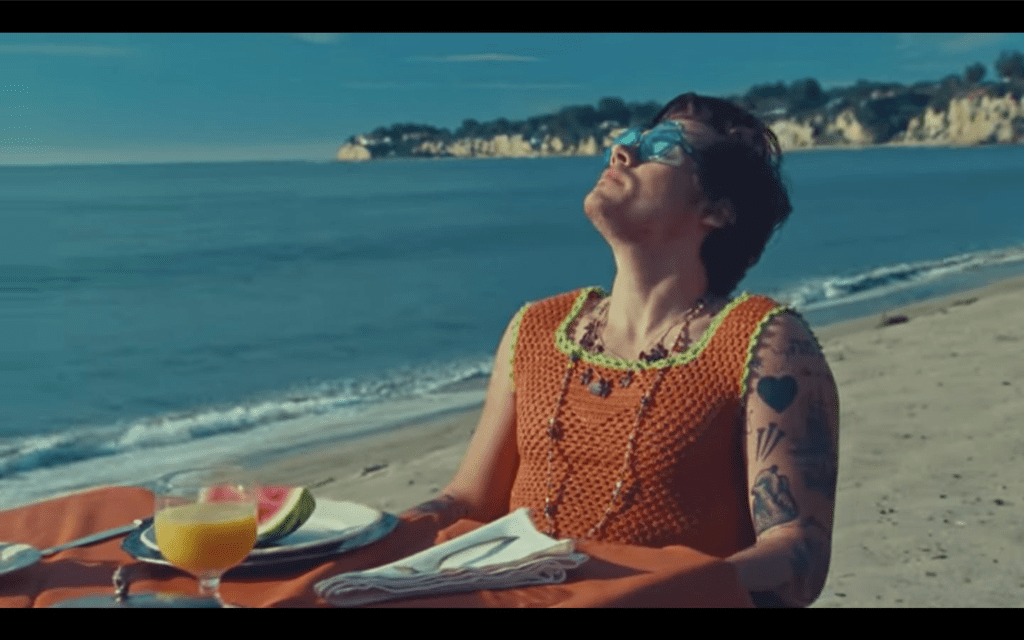 4. Argyle Sweaters
Argyle has been all the rage since the summer, especially in sweater vests. Patterns are the biggest trend I've been seeing in 2021 so far. Obviously, patterns are always in whether it be animal print, geometrics, florals, or whatever but it's been especially trending in 2021. As you might know if you look at my Instagram @LexySilverstein, I'm super into mixing pattern. Well, in Harry Style's "Treat People With Kindness" video filmed back in JANUARY of 2020, he was wearing argyle. So although it became big in summer of 2020, Harry was ahead of the game.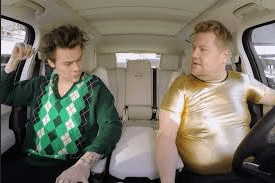 5. Funky Shades
Fun Fact: I actually hate wearing sunglasses. For some reason the fact that the sunlight is dimmer makes my eyes hurt more. But even so, I am always someone that pairs sunglasses with my fits to add an extra detail. They are just another accessory I love even though I know they are really there to protect my eyes. I've been really into colorful shades, especially green ones, pink ones, and glasses with black rims but yellow lenses. As always, Harry has taken this funky trend and pushed the limits even more. He not only wears colorful shades but also shaped colorful glasses. There's the classic heart eyes and in his Water Melon Sugar video he wears these blue blob shaped glasses. Other examples of popular one are flames sunglasses.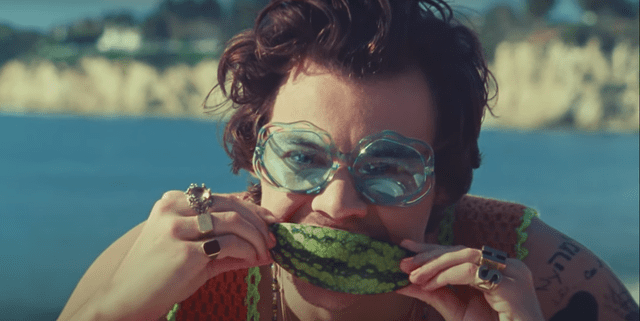 6. Statement Collars
You will rarely ever see Harry in a regular old suit. Even at his friend's wedding that he recently attended, he was wearing what seemed to be a regular black and white tuxedo but of course, it had to have some Harry flare. He paired it with a huge statement collar and of course his statement pearls, as well. This is a great way to spice up any old suit. It adds some much needed detailing and flare. If you are trying to get into fashion more but don't know wear to start, just start wearing statement collars and you'll immediately be spotted in the crowd of boring suits.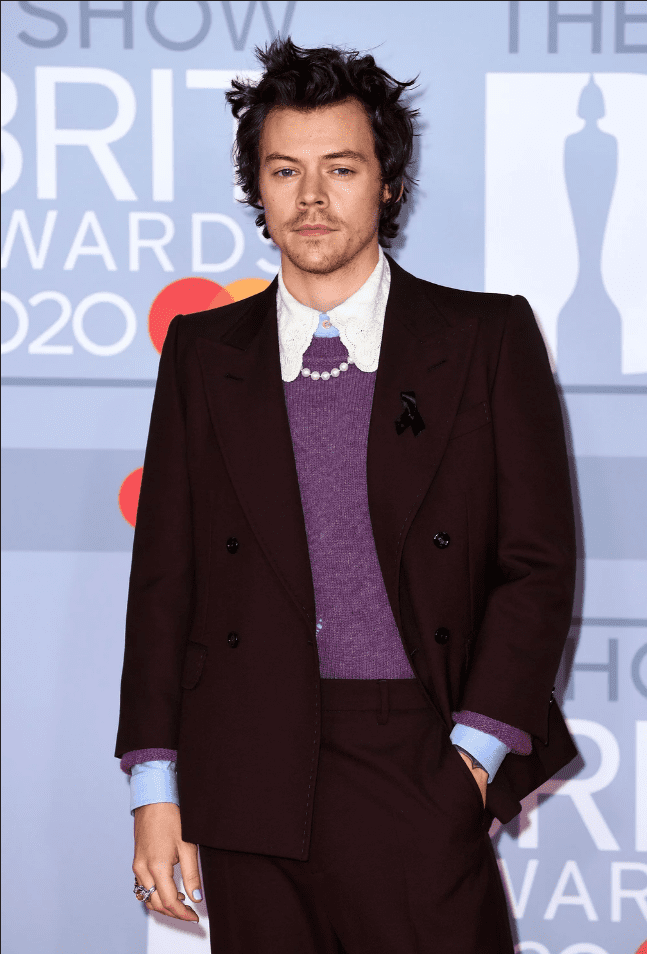 Follow me on my socials:
Instagram: @lexysilverstein
Youtube: Lexy Silverstein
Twitter: @eLEXYfy
TikTok: @lexysilverstein
Facebook: Lexy Silverstein
Remember to eLEXYfy! Make the Ordinary – Extraordinary!