Cotton On, Australia's largest global realtor, has over 15,000 stores in 18 different countries. The company, known for their men and women's clothing lines, has one million followers on Instagram, along with plenty of highly-followed social media influencers that post in their clothes. Not only is Cotton On well known within shopping plazas and malls, their social media presence and reach is also very wide, as well as their online shopping accessibility.
Cotton On and Sustainability
Cotton On is not sustainable enough. Good on You has rated them with the second lowest option, and labeled Cotton On as "Not good enough". Along with decent pricing, the ability to produce trendy clothing in mass amounts for a large number of retailers clearly attracts buyers regardless of their lack of sustainability
Good on You also noted that Cotton On is not taking adequate steps to manage its greenhouse gas emissions. Although Cotton On uses some eco-friendly materials, there is no evidence that it reduces carbon in its supply chain, or minimizes textile waste. There is also no evidence that it has taken meaningful action to reduce or eliminate hazardous chemicals.
Cotton On Sustainable Ratings
Cotton On's labor rating is also labeled as "not good enough," the second lowest option. This is because it received a score of 11-20% in the 2021 Fashion Transparency Index, and there is no evidence it implements practices to support diversity and inclusion in its supply chain. On the bright side, some of its supply chain is certified by the Sedex Members Ethical Trade Audit (SMETA).
In addition, Cotton On's animal rating also sits at the second lowest scoring. While Cotton On does not use fur, down or exotic animal skin, it does use leather. Also, many of their outline policies for animal welfare are not clearly implemented and are vague to the public.
What are Some Sustainable Alternatives to Cotton On?
Based on these ratings for Cotton On, it's clear that this company is not the best option for clothing. While considering personal ethics, there are definitely better alternatives to Cotton On that provide the same look but better sustainability.
MATE the Label creates clean essentials and basics similar to those offered at Cotton On. It is a female founded company and is predominantly operated by women, and produces locally in the U.S to reduce their carbon footprint.
Outland Denim, and Australian brand, makes denim jeans and clothes while offering ethical employment opportunities for women rescued from human trafficking in Cambodia. The entire line of clothes is also vegan.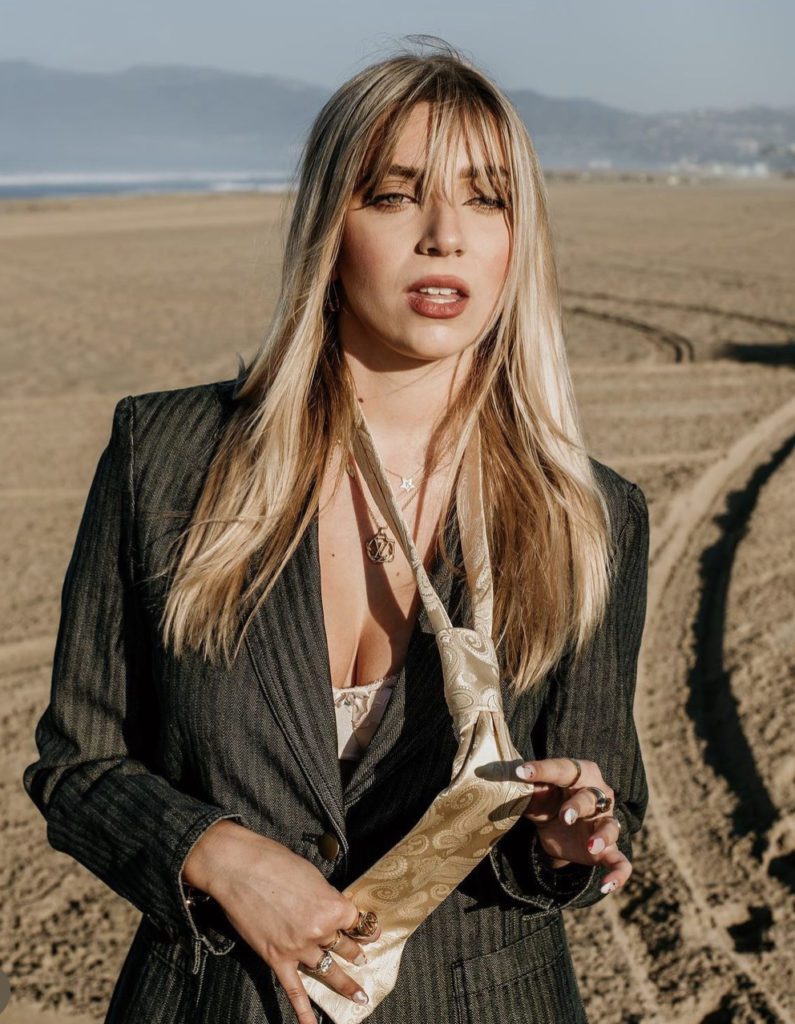 Lexy Silverstein is a Sustainable Fashion Consultant
If you'd like to email me, you can reach me at LexySilverstein@gmail.com
Follow me on my socials: Instagram:@lexysilverstein Youtube: Lexy Silverstein Twitter:@eLEXYfy TikTok: @lexysilverstein Facebook: Lexy Silverstein Liketoknow.it/lexysilverstein
Remember to eLEXYfy! Make the Ordinary, Extraordinary