You would think it would be. Cotton is a natural fabric that's biodegradable, it's a renewable resource, and it's soft, breathable and comfortable. That all sounds awesome right? Not so fast. While cotton is a naturally occurring fiber, in order for us to turn it into something we can use for clothing or other products, we have to really mess with nature.
The key environmental issues with cotton production are pesticides, energy, water and land use.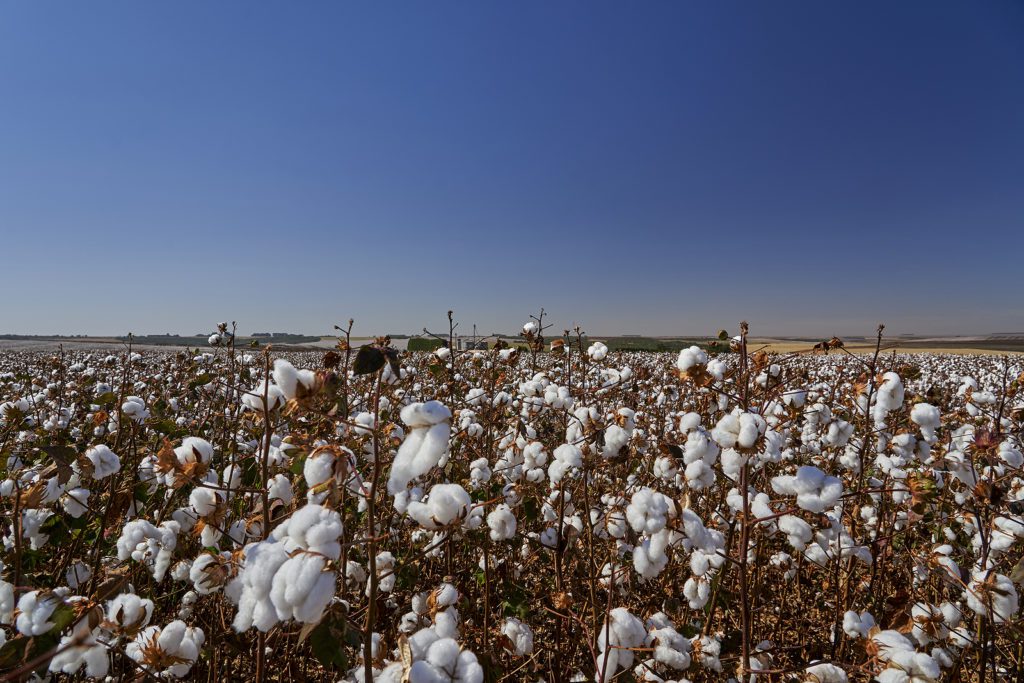 Cotton Needs Pesticides
Lots of insects love cotton. In order to protect the crops from pests, farmers spray them with heavy doses of pesticides. These chemicals can easily seep into rivers and lakes, contaminating the surrounding areas and wildlife. In fact, cotton production uses 25% of all the world's pesticides. You can imagine how much harm these chemicals cause to animals, people and even soil!
Cotton Uses Large Amounts of Energy
The production of cotton also uses a large amount of energy to produce chemicals for bleaching, dyeing and finishing the fabric. The United Nations Food and Agriculture Organization estimates that it takes 27 kilogram-calories (kcal) of energy to produce just 1 kcal of food energy from wheat, while cotton requires an astonishing 100 kcal per kcal produced.
Cotton Uses Large Amounts of Water
Cotton is a notoriously thirsty crop, requiring as much as 20 times more water than a grain like wheat. According to WWF, it takes more than 5,283 gallons of water to produce just over 2 pounds of cotton, which roughly equals one T-shirt and a pair of jeans.
Cotton Requires a Lot of Land
Another problem of cotton production is its extensive use of land, converting large habitats to agricultural use. Such high quantities of water also result in soil salinization, meaning that other plants will struggle or fail to grow there.
The Environmental Impact of Dyeing Cotton
Dyeing is one of the most polluting aspects of the global fashion industry, devastating the environment and posing health hazards to people along its supply chain.
Chemicals used in the dying process are dangerous both to humans and to the environment. The Environmental Protection Agency suggests that as much as 65 percent of dyes applied do not adhere properly to fabrics and end up being discharged into our water sources. These dyes can accumulate in the waters to such an extent that light can no longer penetrate to the surface, which impairs the ability of plants to photosynthesize. If you remember science class that would lead to lower oxygen levels in the water, killing aquatic plants and animals.
Get this – fashion is responsible for one-fifth of industrial water pollution.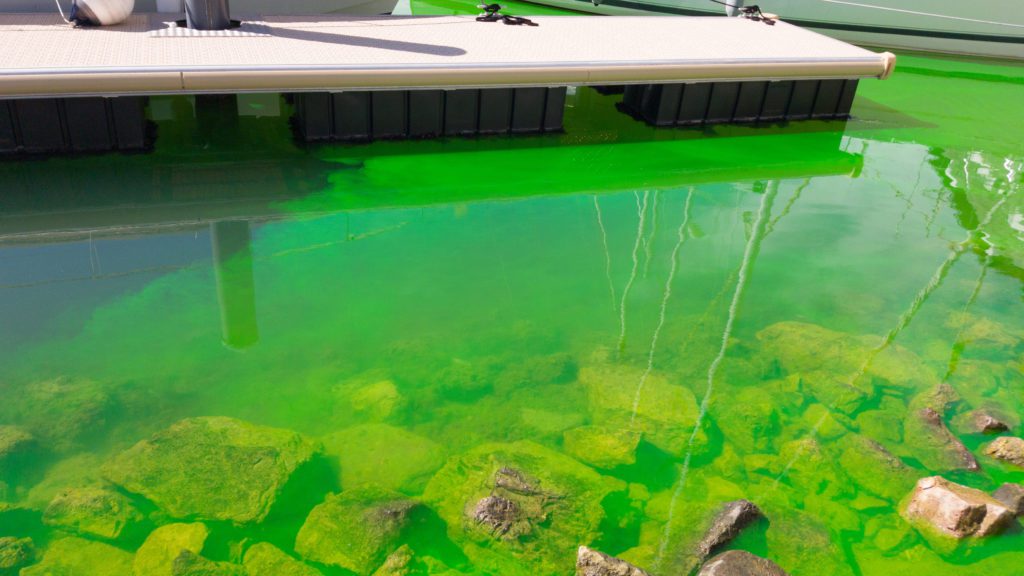 Stay Sustainable by Renting Clothes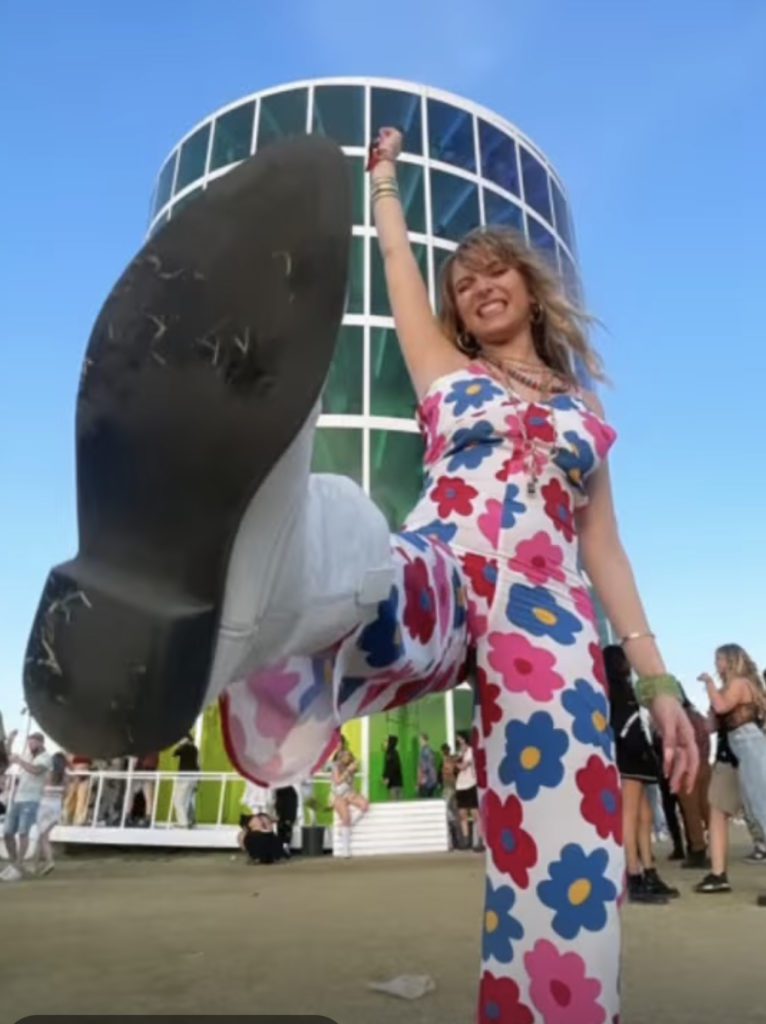 Some of the most prominent include:
Hemp: Hemp fiber can be used as 100% hemp fabrics or blended with other fibers such as flax and organic cotton for use in clothing. Hemp fiber creates strong, durable textiles with a unique texture that many love
Recycled cotton: Cotton recycling is the process and industry of recovering waste or scrap cotton for reuse in textile manufacturing. Recycling cotton reduces the amount of pesticides and fertilizers used, minimizes water usage, energy consumption and other environmental impacts.
Organic cotton: Organic cotton is grown without harmful chemicals, leaving the soil, air and water free from contaminates that cause harm. Organic cotton produces around 46% less CO2e compared to conventional cotton. It also uses far less water to grow since organic cotton growers typically utilize rain far more than irrigation
Linen: Linen fabric is made from flax fibers that are much stronger than those found in many other natural fabrics. This durable material can be washed repeatedly without losing shape or softness making it a favorite of eco-conscious consumers
Bamboo: Bamboo generates 35 percent more oxygen than an equivalent mass of trees; this has led to it being considered an eco-friendly alternative to wood pulp for fabric production
How Can You be More Sustainable?
Second-hand shopping is the most eco-friendly solution. Reusing cotton does not require any additional resources, such as water or energy. And unlike recycling, which requires separate materials and packaging for each stage of the process, reusing means that the process doesn't create any new waste at all.
Buying second hand helps reduce waste
Second hand shopping helps reduce waste because it gives items a "second life" instead of tossing them into landfill or burning them. The same amount of cotton can be used over and over again if it continues to have value to consumers (and its value will increase if it's well made). By shopping secondhand, we can help keep these valuable resources out of our landfills and incinerators.
Buying used instead of new reduces pollution
The production and transportation of clothing creates a significant amount of pollution in the environment; making even one pair of jeans produces approximately 2,000 pounds (907 kilograms) per person! When you consider all those other people buying clothes in their lifetimes too, that amounts to quite a lot—and many don't consider how harmful some fashion choices may be for planet Earth when choosing what clothes they want to carry around with them every day. Buying used clothing reduces this impact because less manufacturing needs to take place before purchasing an item off shelves; we're getting something that someone else has already had created from scratch before us (in theory)! Plus using clothes more than once decreases overall consumption levels too – so what does this mean?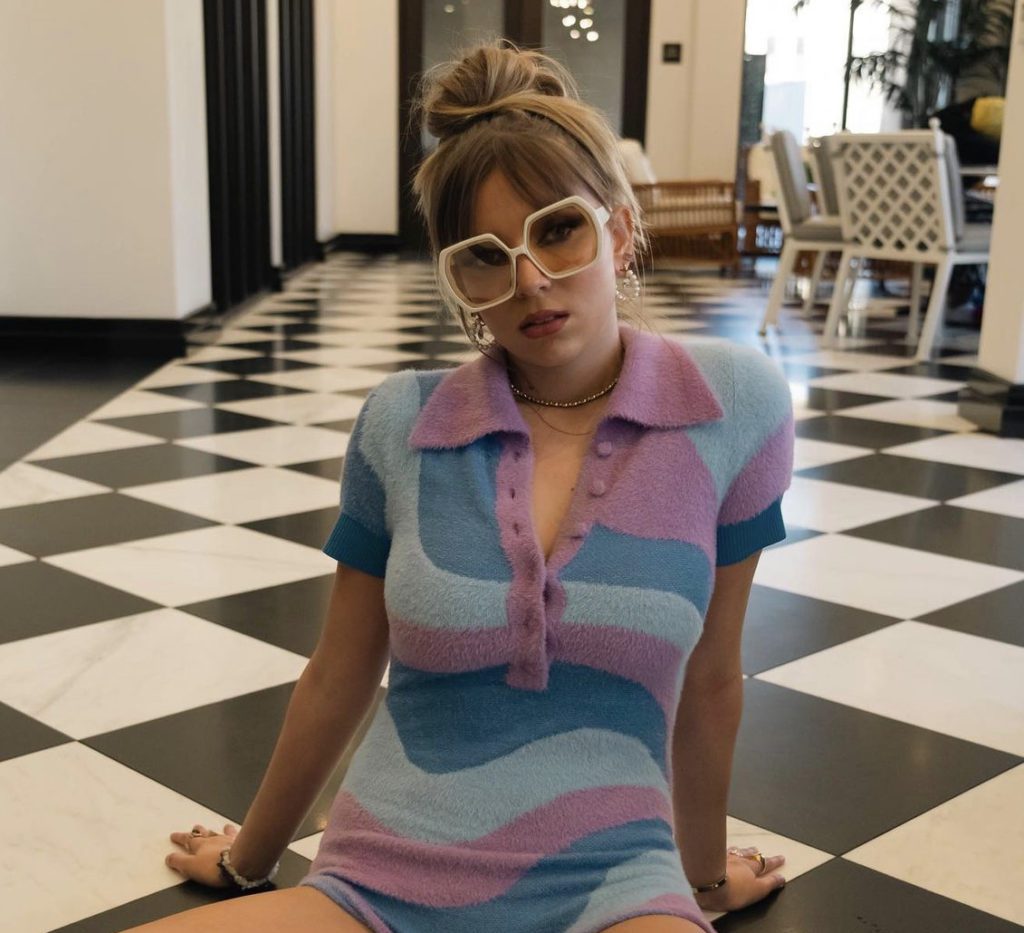 Follow me on my socials: Instagram:@lexysilverstein Youtube: Lexy Silverstein Twitter:@eLEXYfy TikTok: @lexysilverstein Facebook: Lexy Silverstein Liketoknow.it/lexysilverstein
Remember to eLEXYfy! Make the Ordinary, Extraordinary