No, SHEIN is not sustainable – matter of fact they are accused of having completely unsustainable business practices due to their negative environmental impact, questionable labor practices, and lack of transparency.
SHEIN is the largest fast fashion company in the world, making thousands of new clothing items every single day.
SHEIN either causes, or at the very least enables, hyper-consumerism. Consumers today buy 5 times more clothing more clothing than they did in the 1980s.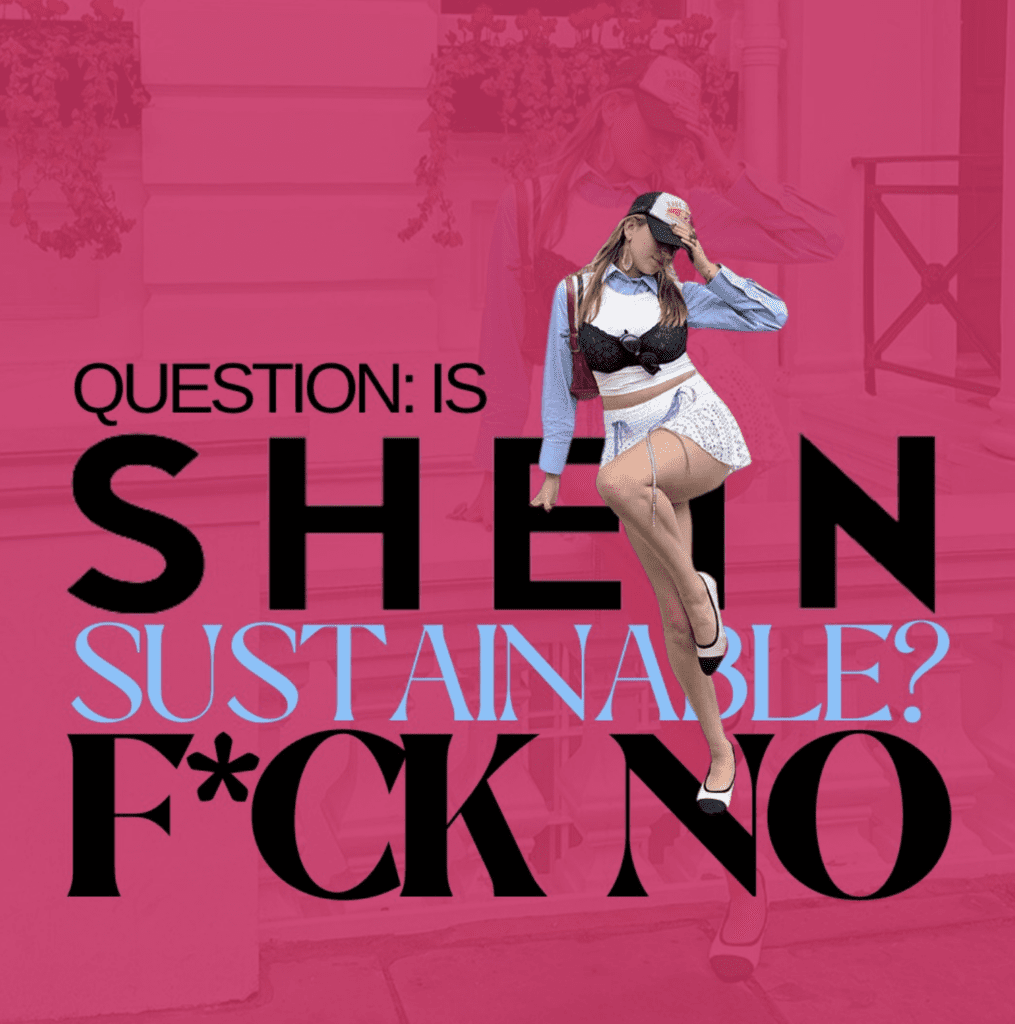 That's the short answer, but let's take a deeper dive.
In the ever-evolving world of fast fashion, SHEIN has emerged as a powerhouse, offering trendy and affordable clothing to consumers worldwide. With its rapid growth and massive customer base, SHEIN has become a force to be reckoned with in the fashion industry. It's the big kid on the block now – seriously, in 2022 according to reports, SHEIN was worth more than $100 billion – more than fast-fashion predecessors H&M and Zara combined.
When you are at the very top, there is a big fat spotlight on you and much of that spotlight has included negative press.
The SHEIN Phenomenon
SHEIN, founded in 2008, has grown into the largest online fashion retailer globally. It offers a wide range of clothing, accessories, beauty products, and now even home decor, often at incredibly low prices. The company's success is largely attributed to its ability to quickly respond to fashion trends and deliver affordable products to consumers' doorsteps.
Fast Fashion and Environmental Concerns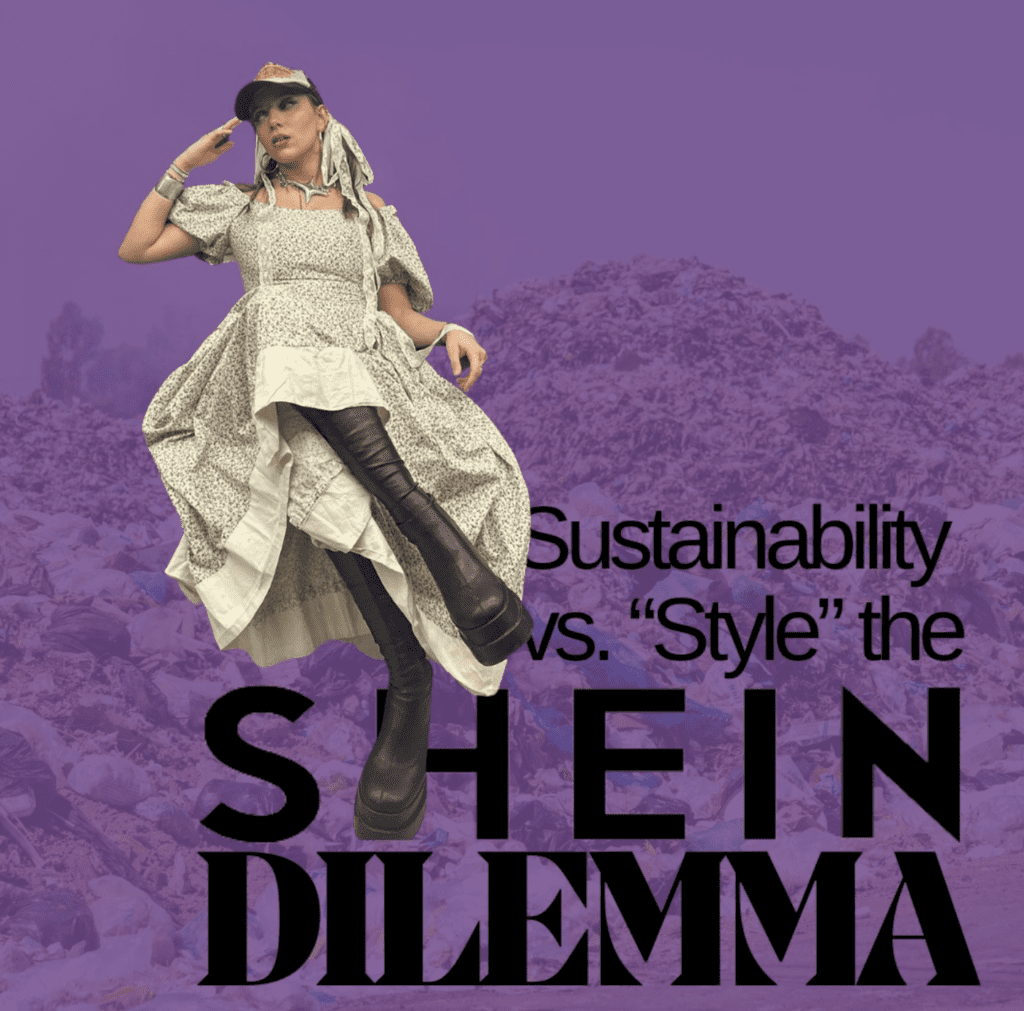 One of the main criticisms directed at SHEIN, like other fast fashion brands, is its contribution to environmental degradation. Fast fashion relies on rapid production cycles, encouraging consumers to purchase more, wear items for shorter durations, and discard them quickly. This leads to increased textile waste and significant carbon emissions.
What is SHEIN's Environmental Impact?
Manufacturing Processes
SHEIN's manufacturing processes often prioritize speed and cost-effectiveness over sustainability. This includes the use of low-quality, cheap and resource-intensive materials, such as polyester, which is derived from petroleum and has a significant carbon footprint. These items tend to wear out quickly and are discarded, contributing to a cycle of overconsumption and waste.
Transportation
SHEIN ships products from various locations worldwide, contributing to a high carbon footprint associated with transportation. The packaging used for shipping is also a concern, as it often includes single-use plastic.
Waste
The "buy now, wear once" culture perpetuated by SHEIN and similar brands contributes to a considerable amount of textile waste. The company has faced allegations of disposing of unsold or returned items rather than recycling or donating them.
Labor Practices and Ethical Concerns
In addition to environmental concerns, SHEIN has faced scrutiny regarding its labor practices. Reports have emerged about low wages, poor working conditions, and questionable labor rights in factories involved in SHEIN's supply chain. While the company has stated that it requires its suppliers to adhere to ethical standards, there have been instances of non-compliance.
What's SHEIN Doing to Fix Sustainability Problem?
In recent years, SHEIN has made efforts to address sustainability concerns and improve its image. The company pledged $50 million toward sustainability initiatives. They also provided a $15 million grant to the Or Foundation whose mission is to identify and create alternatives that bring forth ecological prosperity, as opposed to destruction, in the fashion industry. Of course critics are calling out this grant as some major greenwashing from Shein, like, seriously extreme. Shein is worth $100 billion. $50 million is just 5% of just 1 billion. Don't ask me to do more math than that please — but you get my point. It's a drop in the bucket.
So by giving away $50 mil, they get to act like they care about the planet, but in reality, is it really just a show to keep the money flowing? Livia Firth, the boss of Eco-Age, straight-up said on Insta, "It's wild how cash can make anything happen." Joining forces with Shein feels like a major betrayal to the whole sustainable fashion scene, taking us back ages.
When I was boycotting SHEIN's partnership with my fashion school, the Fashion Institute of Design & Merchandising (FIDM), SHEIN was forced to weigh in on the controversy. So I know first hand what they are saying. In response to my Change.org petition asking FIDM to end their scholarship program with SHEIN and start one with a more sustainable fashion brand, SHEIN had the most ridiculous comeback. Peter Pernot-Day, Shein's head of strategy and corporate affairs in the US defended SHEIN's business model to Vogue reporter This is what they told Vogue reporter, Christina Binkley:
"People think we're massively producing clothes. Really what we're doing is producing clothes to meet actual measured demand," he says. He pushes back on criticism about the low quality of Shein clothes, which makes them so disposable. "Just because clothing comes in at a low price point doesn't mean that it was necessarily low quality," he says.

Peter Pernot-Day, SHEIN
So SHEIN gives $440,000 to a sustainable fashion school that teaches designers of the future. Does SHEIN do it to help young students or are they "buying" FIDM's sustainability reputation to try to greenwash their business practices? I can imagine Eco-Age's Livia Firth, might have a comment for this scenario as well. I obviously believe it's their attempt to ride FIDM's sustainability coat tails which is why I was so against it. I got nearly 5000 signatures of people who believe the same way. Now I'm talking with FIDM about partnerships with more sustainable fashion brands so I'm hoping I made a small difference, but time will tell.
SHEIN's Other Efforts to "Allegedly" be More Sustainable
Sustainable Collections: The company has introduced sustainable clothing lines, incorporating eco-friendly materials like Tencel and organic cotton.
Environmental Goals: SHEIN has set environmental goals, including a commitment to reducing its carbon footprint and plastic waste. However, the specifics and timelines of these goals remain somewhat vague. This is their 2021 sustainability and social impact report.
Transparency: SHEIN has started sharing more information about its supply chain and sustainability efforts on its website, although many critics argue that more transparency is needed.
The Verdict on SHEIN
I agree with Good on You, "We avoid"!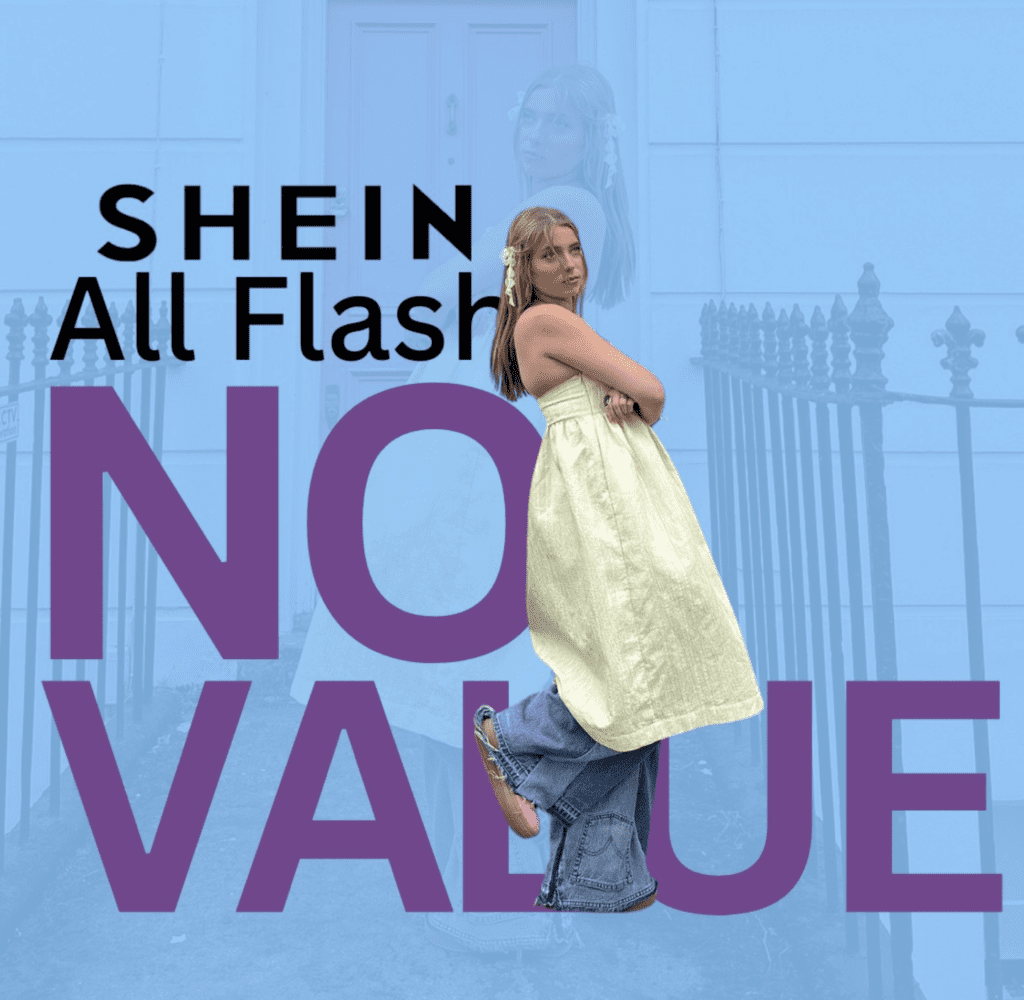 If you'd like to email me, you can reach me at LexySilverstein@gmail.com
Follow me on my socials: 
Remember to eLEXYfy! Make the Ordinary, Extraordinary