How TOMS Started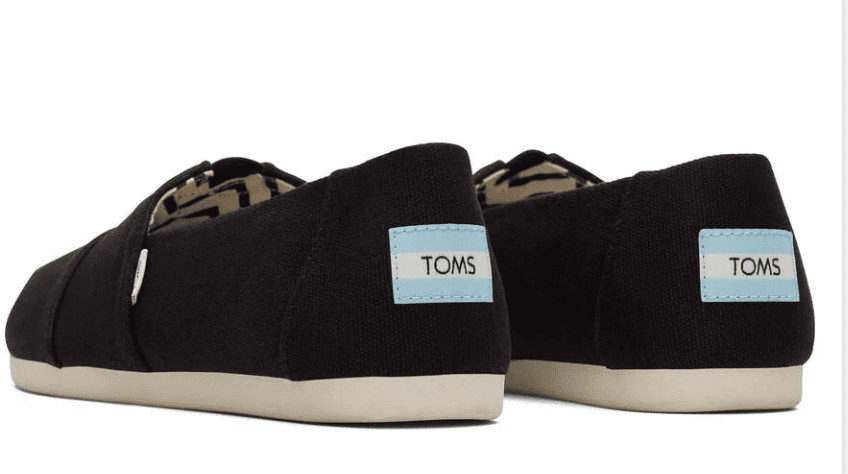 TOMS is a shoe brand, started in 2006 by founder Blake Mycoskie, and might be best known for their Buy-One-Give-One (BOGO) model, giving away a free pair of shoes for every pair sold. TOMS certainly didn't invent BOGO, but they definitely became the most well-known company using that charitable model. But there was a problem living up to that amazing marketing hype. Turns out they were having enormous trouble giving away as many shoes as they were selling.
Cut to 2019, TOMS nearly went bankrupt, had to rebrand and totally changed their charitable model. They are now pledging to give ⅓ of their profits to several charitable organizations. Their new motto is now "wear good" or "the gift of good". If you buy TOMS, you'll be supporting several charitable organizations with three main focus areas: mental health, increasing access to opportunity, and ending gun violence.
So now that I've caught you up on the latest news about TOMS, let's get to the real question. We know TOMS' roots are to help communities, but are they helping the environment by being sustainable?
Is TOMS Sustainable?
No, they aren't. At least not yet. They have goals yes, but according Good on You they are "Not Good Enough" when it comes to the environment and other things.
Environmental Impact
Uses few eco-friendly materials
No evidence of water reduction initiatives
No evidence of reducing carbon and other greenhouse gas emissions in their supply chains
No evidence it minimizes textile waste
No evidence it has worker empowerment initiatives
Sources its final stage production from countries with extreme risk of labor abuse
No evidence of it ensures payment of a living wage in supply chains
No evidence there is a policy to minimize the suffering of animals
Uses leather and wool
No evidence it traces any animal products to the first stage of product
TOMS Social Impact
Last year, TOMS donated $2 million dollars to grassroots charities impacting 43 community-based organizations.
While they may be giving back to some really good organizations, in my opinion, a better way for them to give back would be to make sure their products don't damage the earth. Don't get me wrong, mental health, ending gun violence and making sure people have access to opportunities are all very important causes. But there are other organizations who are taking on those causes.
Why doesn't TOMS put 100% of their extra efforts on making their products biodegradable?
Does TOMS Have Plans to Become Sustainable?
Yes, they do! TOMS has made becoming sustainable their main mission with many steps being taken to ensure they reduce their carbon footprint by 2025. TOMS was recently labeled as a Certified B Corporation™ in 2021, meaning they met the highest standards of social and environmental performance. Their current B Corp score is 121.5 pts, which is 25% higher than their previous score. Not only do they make their environmental impact available for public viewing on their website, they also provide their sustainability mission statement. They identify six key goals for 2025:
Expand their earthwise™ collection.
Increased B Corp™ score
Expand use of sustainable cotton
Use greener packaging
Carbon footprint measurements available for public viewing
Reporting on their progress
Does TOMS Greenwash?
TOMS does seem to be realistic about their goals – they state right up front that "sustainability is a marathon, not a sprint". In one of their reports, TOMS is transparent with their goals and notes that due to extreme pressures placed on their supply and factory chains in 2021, they were unable to perform a complete assessment of their carbon footprint. They are committed to explaining where they went wrong and how they will fix this on their reports.
Greenwashing is a tactic used by many clothing companies to give the illusion that they are an environmentally friendly brand and that they take stride in their sustainability, however, the reality is that many of them use this as bait to lure in eco-friendly consumers.
I do not believe that TOMS uses greenwashing practices. They are very transparent in their website about how they make an impact on the environment as well as offering a badge on their eco-friendly products called earthwise™. These products are also designed with 100% recycled paper.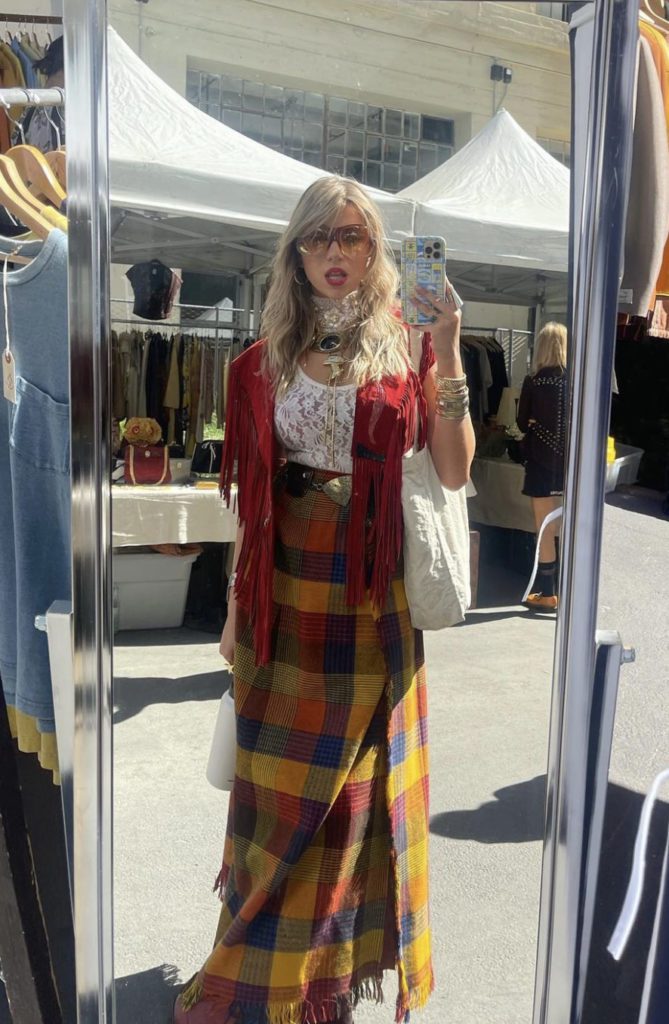 Lexy Silverstein is a Sustainable Fashion Consultant
If you'd like to email me, you can reach me at LexySilverstein@gmail.com
Follow me on my socials: Instagram:@lexysilverstein Youtube: Lexy Silverstein Twitter:@eLEXYfy TikTok: @lexysilverstein Facebook: Lexy Silverstein Liketoknow.it/lexysilverstein
Remember to eLEXYfy! Make the Ordinary, Extraordinary