Have you ever stopped to think about where your favorite handbags come from? It's National Handbag Day on October 10th, and I hope today or this year, you'll think more about sustainability when you are thinking about your next purse.
The industry has some dirty little secrets, but there are ways for all of us to make more eco-friendly choices. My favorite is to either buy quality or second-hand. And if you add the two together: second-hand + quality handbags, that's a perfect SCORE!
Let me share what I've learned about one of my favorite accessories – handbags.
The Shocking Truth About Handbag Production
Handbags are undeniably a staple in our wardrobes, but what if I told you that many of your favorite handbags come at a hefty environmental cost?  It's no secret that traditional handbag production relies heavily on leather, which comes from animals. In fact, it can take up to three cow hides to make just one leather handbag!
As many as 1 billion animals are killed in the leather industry every single year around the world. It's not just cows; leather is also made from sheep, goat, and pig hide, so killing animals for a handbag definitely doesn't sit right with me.
But even if you can get past that, the leather-making process is a hot environmental mess. It's so harmful for both the planet and people. To turn animal hides into leather takes a bunch of chemicals that results in pollution in the air and water, messed-up soil, and even more deforestation. But it's not just the environment that's hurting – the workers are getting exposed to those chemicals, which as you can imagine, isn't so great for their health.
Now let's talk about another animal – the "elephant" in the room: the dirty little secrets that got exposed over the last few years.
The Coach Scandal (2021): Destroying Handbags and Harming the Environment
One of the most prominent scandals in the fashion industry was when Coach, the iconic handbag brand, was accused of destroying over $20 million worth of unsold handbags. This practice was uncovered by New York City's eco-savvy influencer and waste guru, Anna Sacks, known by her cool alias "the trash walker" when she dropped a bombshell video on the internet.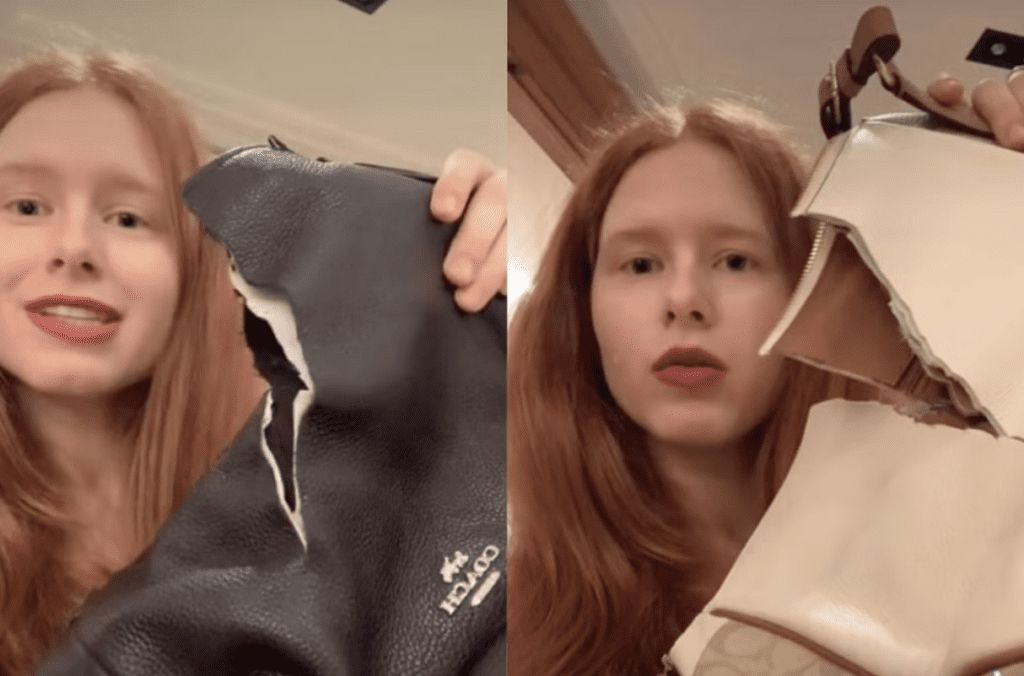 She revealed a haul of damaged Coach products she had snagged from a Texas-based dumpster diver. "As you can see, they're all slashed." Sacks spilled the beans on how Coach handles their unwanted stuff, saying they instruct employees to intentionally slash these items so no one can use them. Then, they conveniently write it off as a tax-deductible loss. 
I think her mission was to shame Coach into doing the right thing. She even said she was going to take the purposely damaged Coach bags to Coach's repair center to see if they'll fix them. 
Sack's TikTok worked. Soon after that scandal, back in 2021, Coach responded on Instagram saying it had "ceased" destroying in-store returns and would look to "responsibly repurpose, recycle and reuse excess or damaged products."
Why didn't Coach learn from the Burberry scandal a few years before that?
The Burberry Scandal (2018)
In 2018, the luxury fashion house Burberry too found itself at the center of a handbag scandal that sent shockwaves through the fashion industry. The revelation that Burberry had intentionally destroyed more than $37.1 million worth of unsold products in just one year was a stark reminder of the fashion world's often-wasteful practices. The company claimed that this drastic measure was taken to prevent counterfeiters from selling their goods on the "gray market" and protect their brand's exclusivity.
Soon after that scandal Burberry agreed to stop destroying unsold merchandise and said it would stop selling products that used real animal fur. "Modern luxury means being socially and environmentally responsible," Marco Gobbetti, the Burberry chief executive, said in a statement. (New York Times).
Coach's Sustainable Line
Coach has unveiled a sustainable line called "Coachtopia". The company has tried to figure out a more sustainable circular model.
Joon Silverstein, (no relation), who is in charge of the new sub-brand, hopes the process of figuring out the logistics of circular standards, while still making money, could be used as a blueprint for the rest of the Coach brand.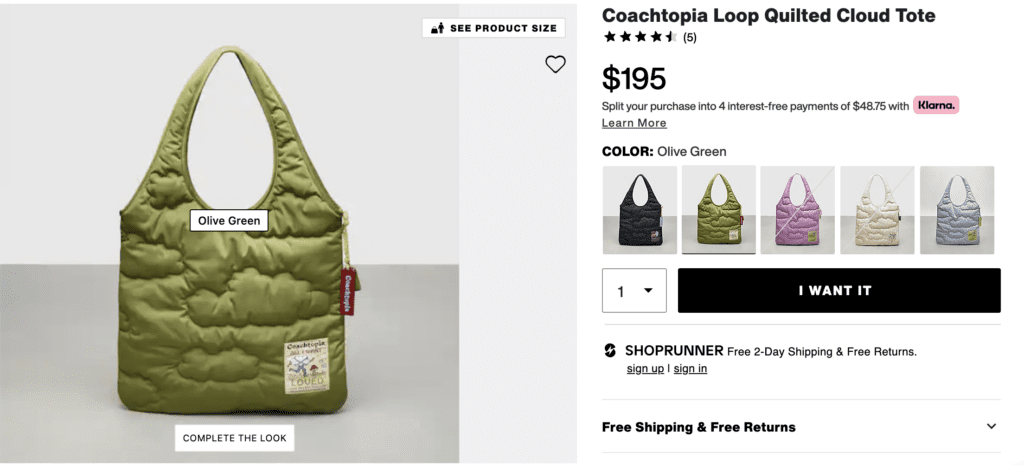 Choosing Sustainable and Biodegradable Materials
So, what can we do to make a positive change in the world of handbags? The answer lies in sustainable and biodegradable materials.
Many brands are now choosing to craft handbags from eco-friendly materials like organic cotton, cork, recycled plastic, and even mushroom-based leather alternatives. These materials are not only environmentally friendly, but also cruelty-free. When shopping for handbags, look for brands committed to sustainability and ethical practices.
Supporting Sustainable Handbag Brands
It's essential to support brands that are leading the way in sustainable fashion. Brands like Stella McCartney, Matt & Nat, and Baggu are making waves in the industry by using eco-conscious materials and ethical production methods. These brands prioritize the environment and the well-being of their workers, making it easier for us to make responsible choices when it comes to our handbag collections.
Luxury Handbags Made in Italy from Rescued Leather at Sieme
There's one brand in particular I'll talk more about. Allow me to introduce you to a game-changer in the world of fashion, Sieme. I had the incredible opportunity to work with this innovative brand in Italy, and I'm excited to share their inspiring journey with you. Sieme is all about epicycling luxury leather to create exquisite handbags and accessories while promoting sustainability.
Meet the Founder – Cassandra Kane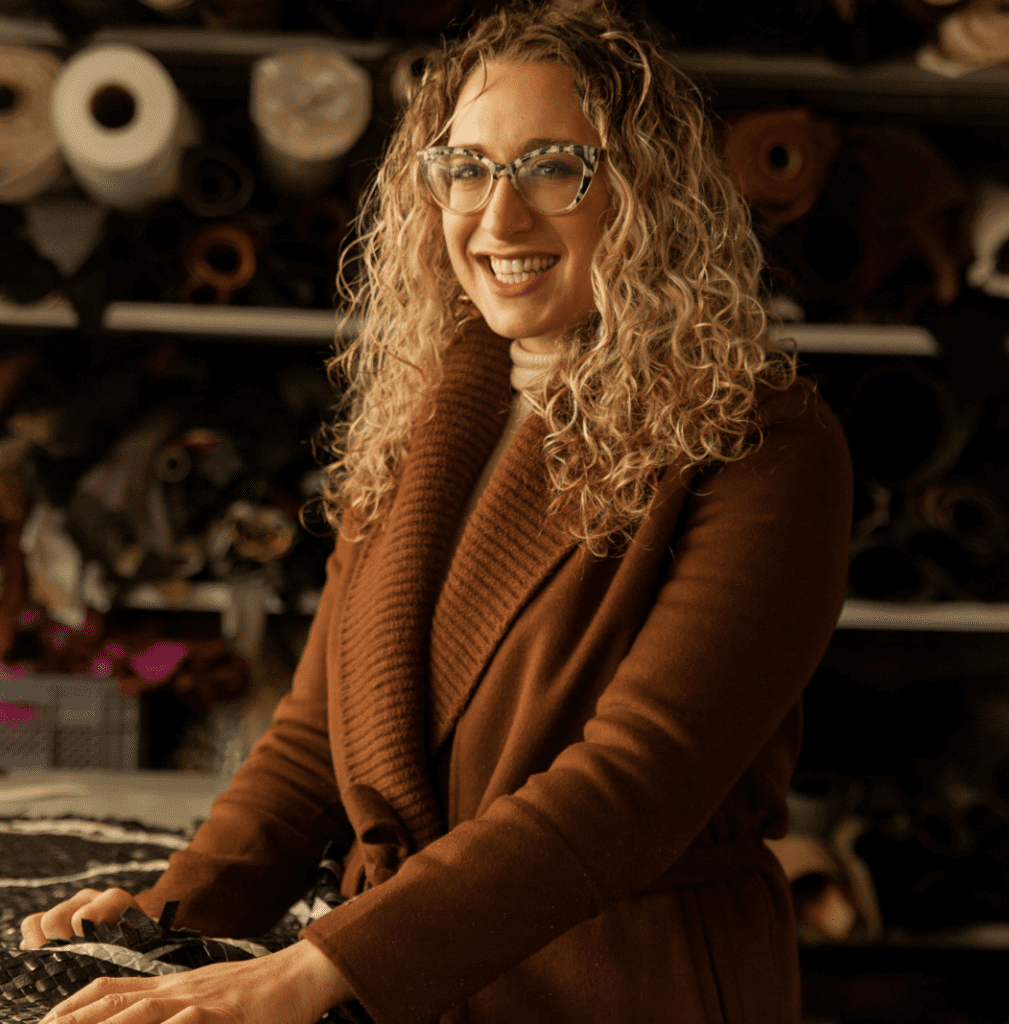 Cassandra Kane, the creative powerhouse behind Sieme, boasts nearly a decade of experience in designing luxury fashion in New York. In 2017, her passion led her to the heart of Florence, Italy, where she immersed herself in the art of Italian handbag craftsmanship.
However, it was during her time in Italy that she witnessed the staggering amount of waste generated within the luxury fashion industry. Cassandra saw as much as 50% of pristine leather discarded in the pursuit of perfection. Unable to turn a blind eye to this issue, she set out to be a part of the solution.
The Inspiration Behind Sieme
This realization became the driving force behind the past two years of Cassandra's life. She built a system to collect and repurpose leather "excess" in Italy, culminating in the launch of Sieme. Sieme is an accessories brand that not only supports local artisans, but also repurposes discarded leather into beautiful accessories.
The goal?
To make us all feel good about fashion again.
Why So Much Leather is Discarded
The fashion industry's production process, particularly within the luxury sector, discards a significant amount of leather. The United Nations estimates that 20%-40% of leather is discarded during accessories production, and this percentage can be even higher for luxury brands.
The reason behind this wastage lies in the quest for perfection. Leather, being a natural material, often comes with defects, scratches, and variations that strict quality control standards cannot tolerate. As a result, much of it goes to waste.
Sieme's Restorative Production Model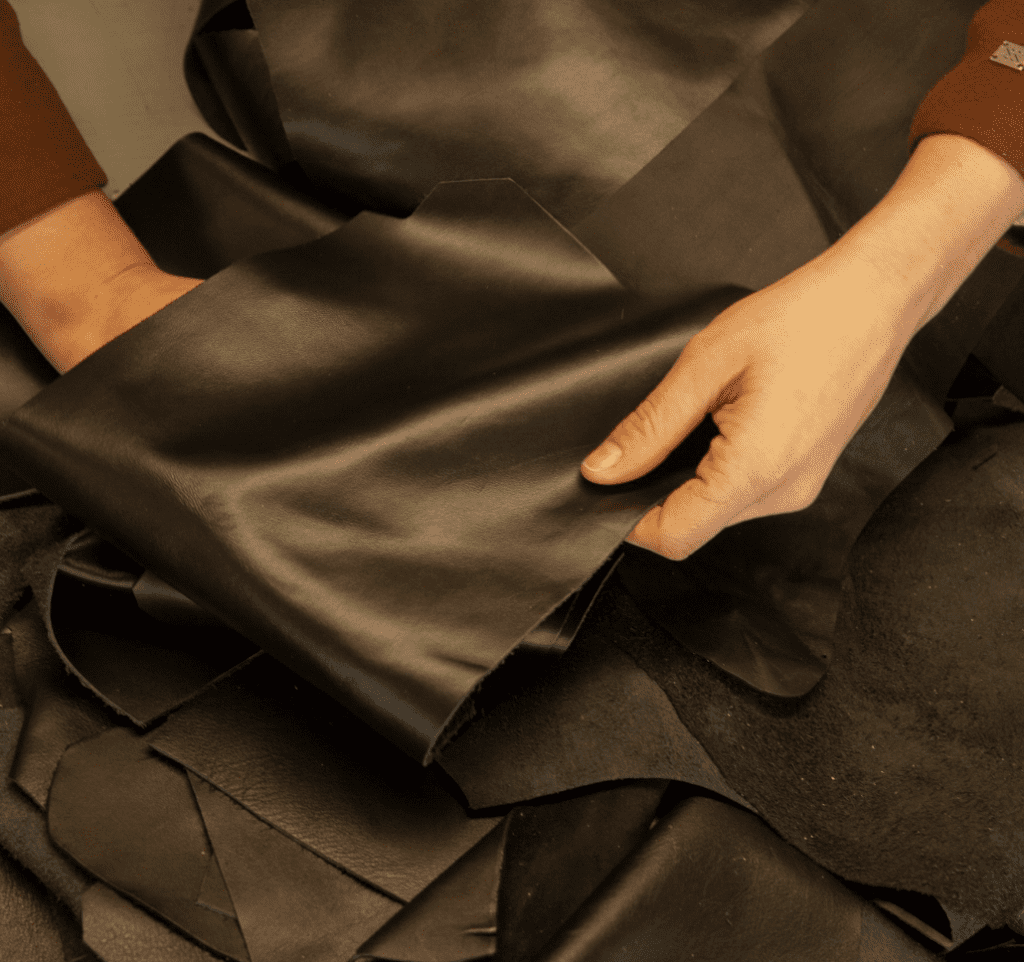 Sieme's unique approach starts with sourcing and repurposing waste materials from local luxury goods production in Tuscany, the fashion hub of Italy. Instead of factories paying for responsible disposal, Sieme partners with these manufacturers to rescue leather excess before it ends up as landfill fodder. They sort and design these materials into fabulous accessories, thus saving valuable resources and promoting a sustainable fashion future. It's a win-win for everyone involved, as factories no longer need to pay for disposal, and Sieme saves these valuable materials from going to waste.
So, the next time you're in the market for an exquisite, eco-friendly accessory, look no further than Sieme. They're redefining luxury, one handbag at a time, and proving that sustainability can go hand in hand with high fashion.
Sustainable Handbag Shopping Tips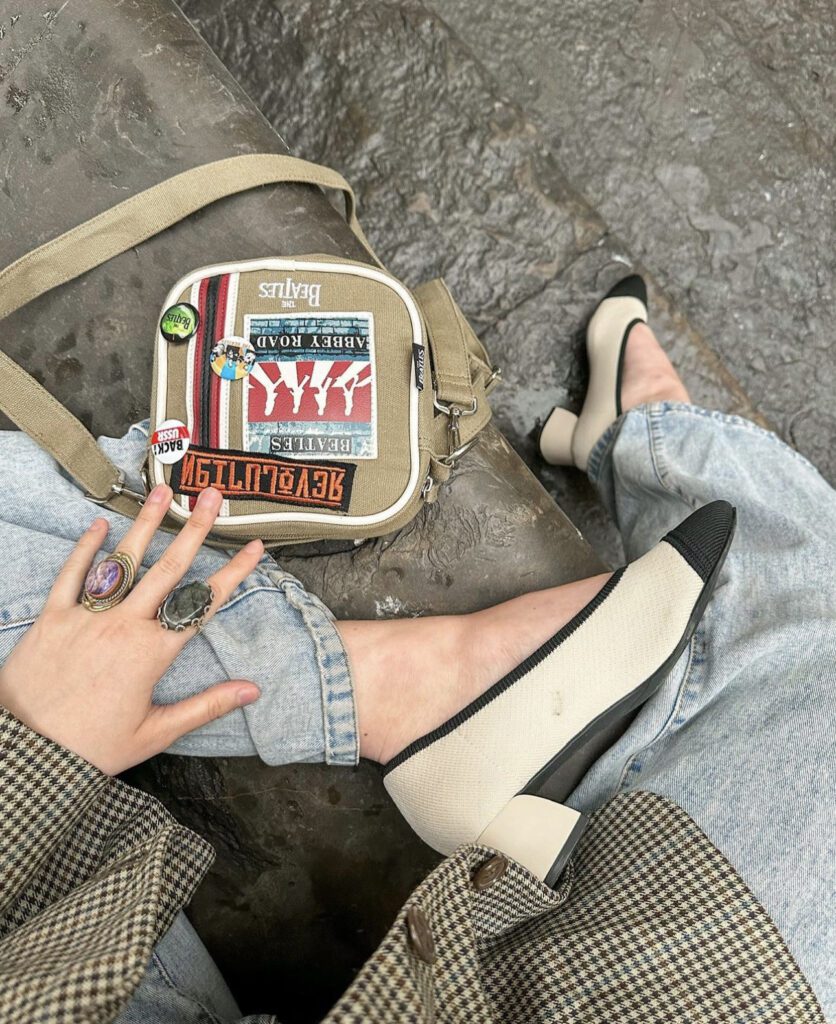 On National Handbag Day and every day, here are some tips for being more sustainable when buying or collecting handbags:
Invest in timeless designs: Choose handbags with classic styles that won't go out of fashion quickly, allowing you to use them for years to come.
Buy second-hand: Thrift stores and online platforms offer a plethora of pre-loved handbags, reducing the need for new production.
Look for specific eco-friendly certifications: Some brands proudly display certifications like "vegan" or "sustainable," but you can't trust generic buzzwords. There are specific certifications that must be used if a brand is truly working towards sustainability. Click here to make it easy for you to choose environmentally responsible options.
Support local artisans: Buying handbags from local makers often means more transparent supply chains and the support of small businesses.
Use and care for your bags: Take care of your handbags to prolong their lifespan. Cleaning, conditioning, and storing them properly can make a big difference.
If you have any questions about sustainable fashion, please get in touch at LexySilverstein@gmail.com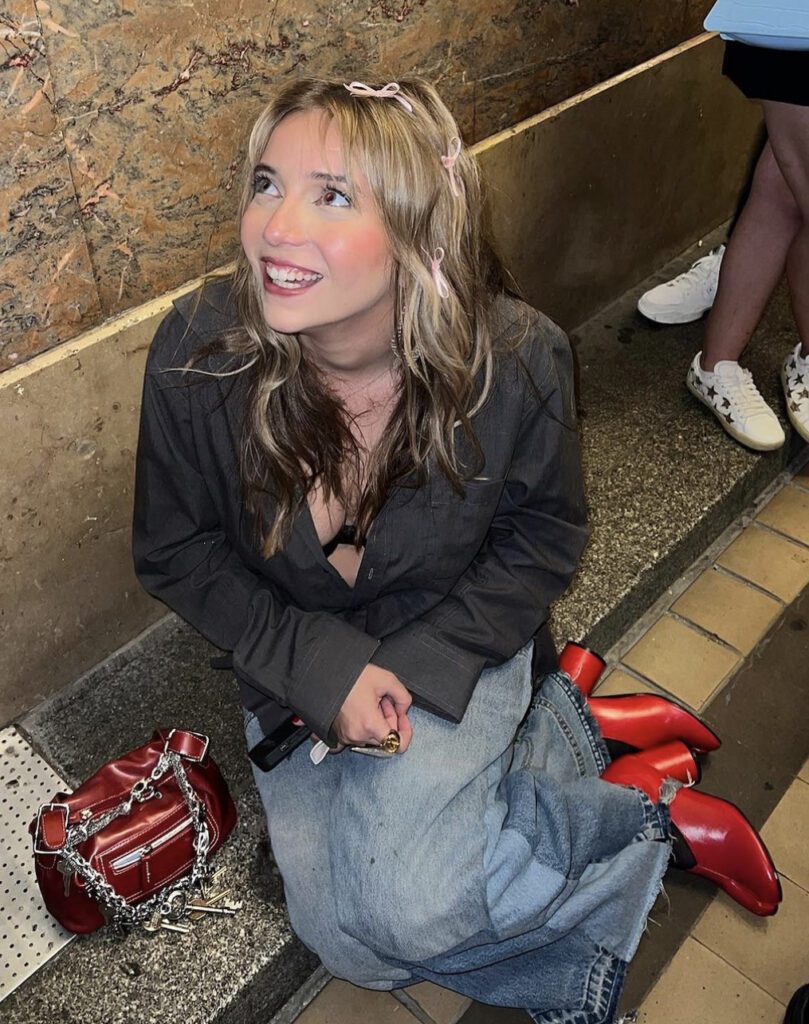 Follow me on my socials: Instagram:@lexysilverstein Youtube: Lexy Silverstein Twitter:@eLEXYfy TikTok: @lexysilverstein Facebook: Lexy Silverstein Liketoknow.it/lexysilverstein
Remember to eLEXYfy! Make the Ordinary, Extraordina