We all want to be eco-warriors, but this idea of being perfect 24/7? Totally unrealistic.
Enter the world of imperfect sustainability – a journey where we embrace the hiccups, learn from the mistakes, and give ourselves a high-five for the eco-wins.
Let's dive into what this means, how to keep the good vibes going, and why it's okay not to be 100% sustainable all the time.
Imperfect Sustainability 101
Imperfect sustainability is basically the acknowledgment that we're all a work in progress. Life's busy, and sometimes convenience clashes with eco-conscious choices. And guess what? That's okay.
Imperfect sustainability is about making the best choices you can while understanding that perfection isn't the goal – progress is. The term zero-waste is often used in the sustainability world and while it's great to want to keep all of your trash for the month down to the size of a mason jar, it isn't necessarily a sustainable lifestyle for everybody. And when I say "sustainable" there, I don't mean in terms of the planet, I mean in terms of doing it for the long haul. Eventually, you are going to have to create waste, and that's okay!
Embracing Imperfections: Pat Yourself on the Back
Here's the deal – instead of beating ourselves and others up for not being the perfect eco-influencer, let's celebrate the small victories. Did you remember your reusable water bottle today? Awesome! Picking up some trash during your walk? As you should queen! Recognize the wins, no matter how small, and let them fuel your commitment to doing better.
Climate Anxiety: It's Real, But You Got This!
Climate anxiety – it's a thing. With news about melting ice caps and rising temperatures, it's easy to feel overwhelmed.
First off, it's okay to feel that way. Acknowledge it. Then, channel that energy into positive action. Whether it's joining a climate group, staying informed without drowning in eco-doom-scrolling, or focusing on the changes you can make, take control of your eco-anxiety.
With climate anxiety also comes the idea that we can always be doing more. And yes, while there are always changes we can make to our lives to be more sustainable, it's important to take one thing on at a time.
Keep your goals SMART: specific, measurable, achievable, relevant, and timely. Even the tiniest step you take can have the biggest impact so reward yourself for all that you are doing!!
No One's Perfect: 100% Sustainability Myth
Let's bust the myth – being 100% sustainable 100% of the time is like me believing that Harry Styles will actually see me in a crowd of thousands of people, pull me up on stage, and propose to me on the spot, which is totally unrealistic. Unless….👀 Life throws us curveballs and that's okay. Learn from those moments, and use them as fuel!
Learning from Mistakes: The Eco-Learning Curve
Mistakes happen. Maybe you bought that trendy shirt without checking if it's ethically made, or you relied on single-use plastics when you forgot your reusable alternatives. Don't dwell; learn. Imperfect sustainability is a journey, not a destination. Adjust, adapt, and keep moving forward.
You're the Eco-Hero of Your Story
Embrace the journey, celebrate the wins, and cut yourself some slack. You're not a perfect eco-robot – you're a human navigating a changing world. Keep striving, stay positive, and remember, imperfect sustainability is still a win for Mother Earth. 🌿💚✨
Lexy Silverstein: LexySilverstein@gmail.com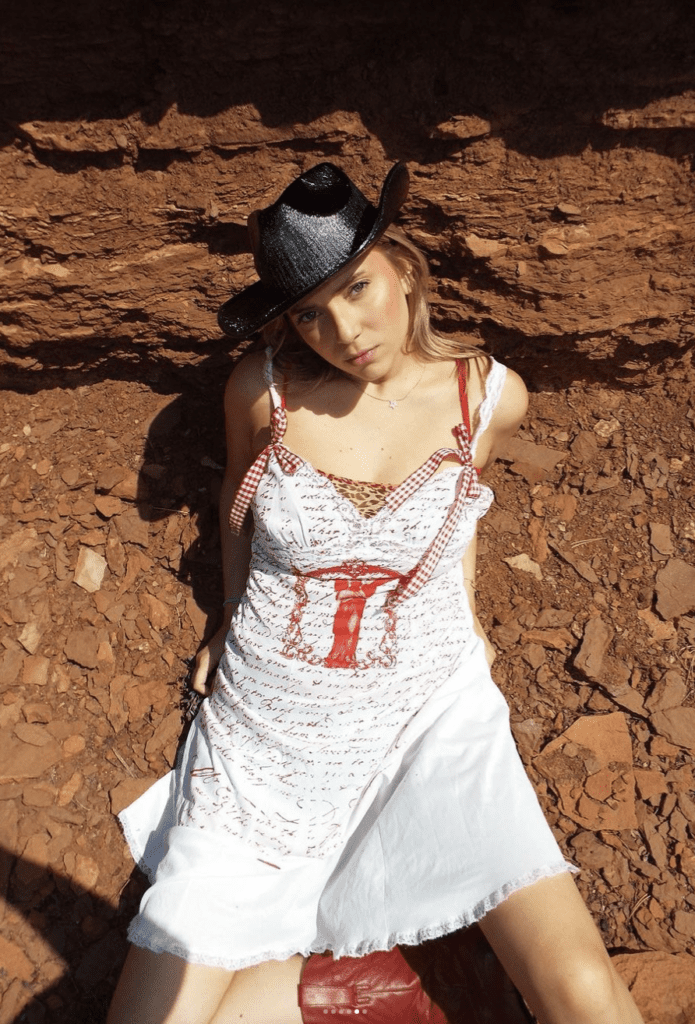 Follow me on my socials: Instagram:@lexysilverstein Youtube: Lexy Silverstein Twitter:@eLEXYfy TikTok: @lexysilverstein Facebook: Lexy Silverstein Liketoknow.it/lexysilverstein
Remember to make the ordinary, extraordinary