FIDM, recognized for sustainable fashion, hypocritically partners with SHEIN, the global fast fashion giant.
Petition: END the Partnership Now
As you likely know from my last blog, the Fashion Institute of Design and Merchandising (FIDM), which was named one of the top ten sustainable fashion schools in the world last year, recently partnered with SHEIN – possibly the biggest fashion fashion polluter in the world.  
SHEIN, under scrutiny for unfair labor practice and unethical and potentially dangerous environmental practices, is now also being sued for copying designs from smaller businesses.
The lawsuit against SHEIN claims the company stole exact copyrightable graphic designs from designers and not just once — they claim it's such a massive pattern of abuse that RICO violations apply, which sounds weird because that's a law usually used to take down organized crime. Lawyers say RICO, or Racketeer Influenced and Corrupt Organizations, is appropriate because SHEIN operates in such an aggressive pattern of copyright infringement that it amounts to racketeering.
And designers who are mentioned in the lawsuit say this isn't like SHEIN just got inspired by their designs – these are exact replicas. 
Designer Calls SHEIN "Downright Evil"
Three designers are mentioned in the lawsuit. Krista Perry, an illustrator and designer from Massachusetts, discovered copies of her graphic poster, "Make it Fun " were on Shein's website. Perry wrote to Shein, saying it was "insulting and downright evil to profit off of artists without their knowledge or permission." Shein responded with a $500 offer of compensation. 
In this photo below you can see Perry's design on the left and that same design on Shein's website.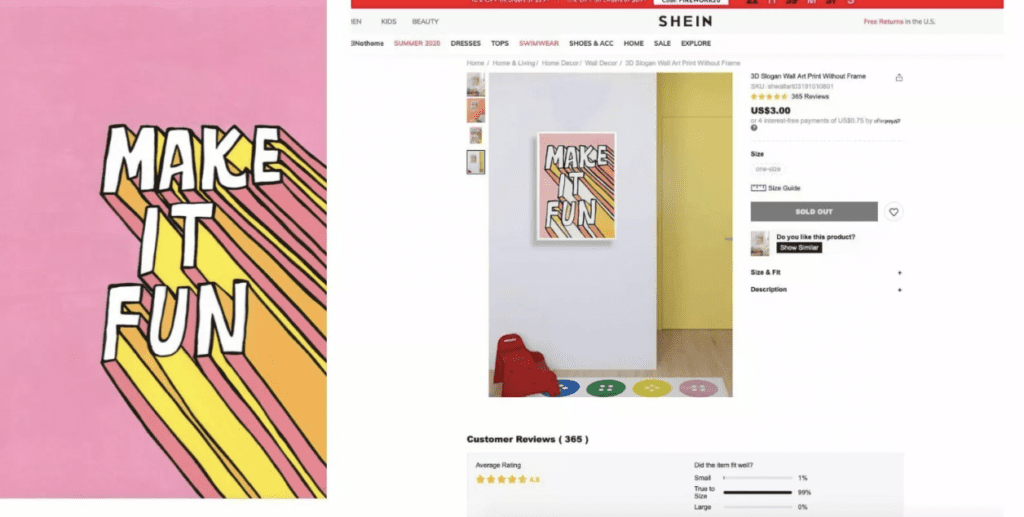 FIDM, Please END Your Partnership with SHEIN and Partner with Sustainable Designers
Two other designers, Jay Baron of Burbank, California and Larissa Blintz of LA, are also mentioned in the lawsuit as plaintiffs. 
This most recent development about SHEIN allegedly stealing designs is just another reason why FIDM must end their partnership with SHEIN and partner with a sustainable and respectable designer.
FIDM is teaching designers of the future. When these designers are in college or graduate, they will be starting their own small businesses. How on earth can FIDM support a company that is stealing from designers like the very students they are teaching right now? This partnership is insane, unethical and just plain wrong. 
Please sign this petition asking FIDM to end their partnership with SHEIN and to partner with sustainable fashion designers so students can get scholarships with ethical companies. 
Lexy Silverstein is a Sustainable Fashion Consultant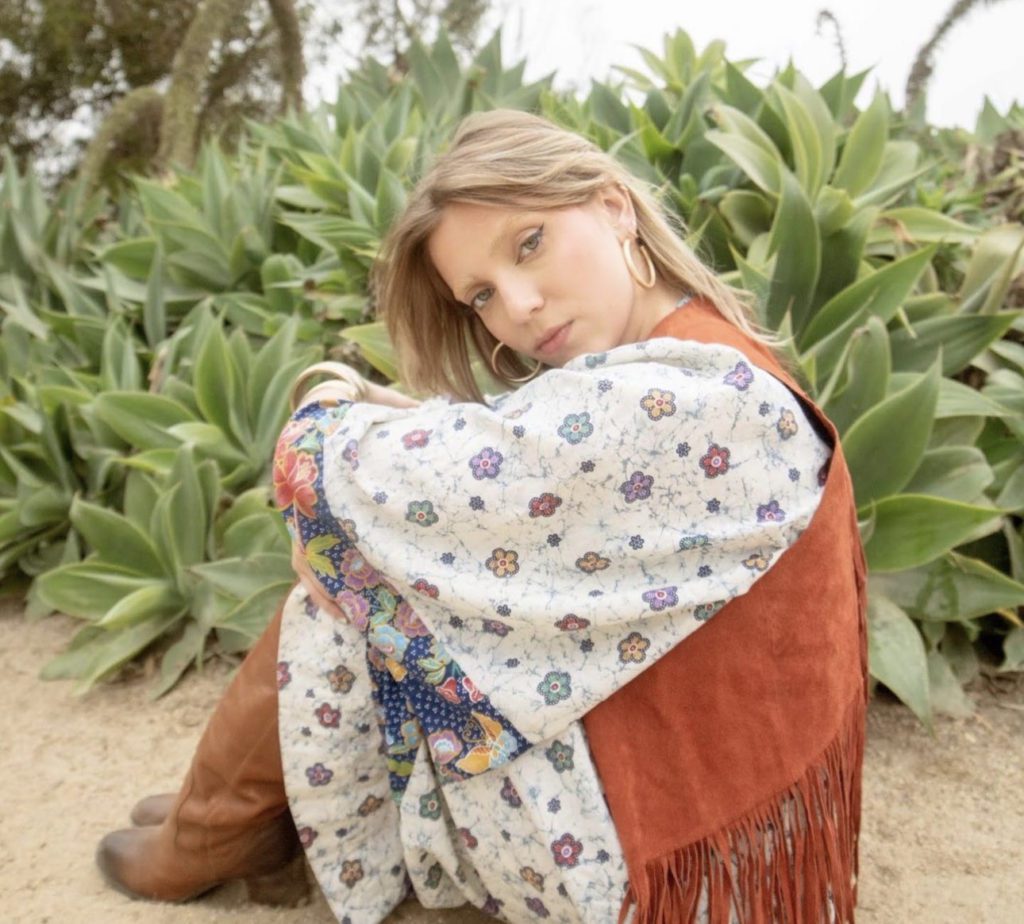 If you'd like to email me, you can reach me at LexySilverstein@gmail.com
Follow me on my socials: Instagram: @lexysilverstein Youtube: Lexy Silverstein Twitter: @eLEXYfy TikTok: @lexysilverstein Facebook: Lexy Silverstein Liketoknow.it/lexysilverstein
Remember to eLEXYfy! Make the Ordinary, Extraordinary