The two biggest trends I have noticed for swimsuits in 2021 is psychedelic and colorful patterns and then three piece sets. I'm always someone who loves some fun patterns and colors so I love that this trend is moving it's way into our swimwear.
Since there is such a lack of clothing when it comes to swimwear, we have to find new ways to spice it up. Cover-ups are a great way of doing so and matching your cover-ups to your bathing suit are an even better way of doing so. That is one of the biggest trends for this summer when it comes to bathing suits and I love it.
The next big trend this summer is crazy patterns. This trend is everywhere this Spring but specifically will be found on bathing suits and pants. Anything trippy patterned is such a statement and can stay in your closet forever because it is such a statement piece.
Now onto the more important things: where I buy my swimsuits. This is thus far my whole list of brands I buy my bathing suits from. They all range in prices and styles, but whenever I am summer shopping, this is my go-to list. I will continue to add to this list overtime so I hope this helps you in your swimsuit searches.
Mirror Palais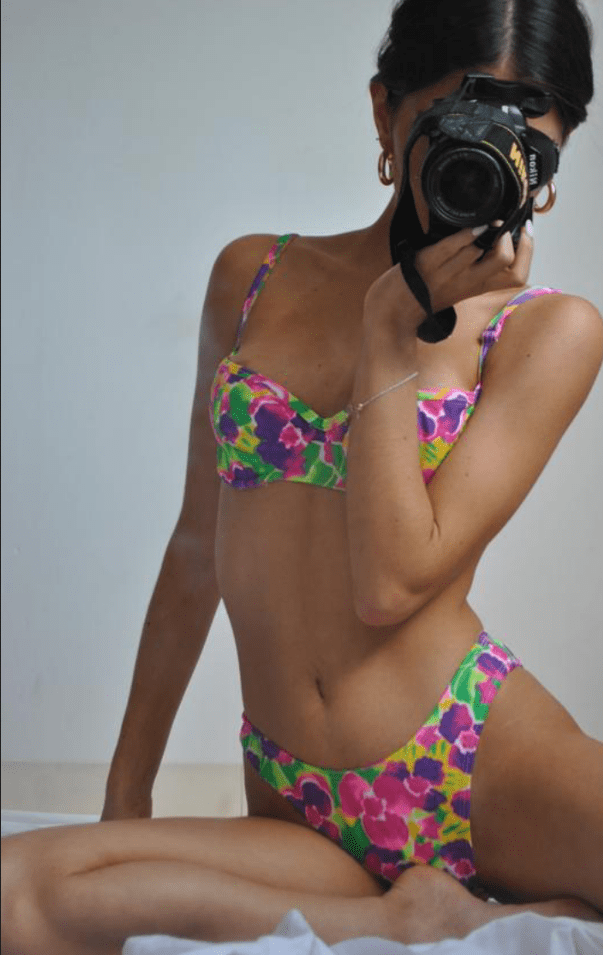 Snrklbr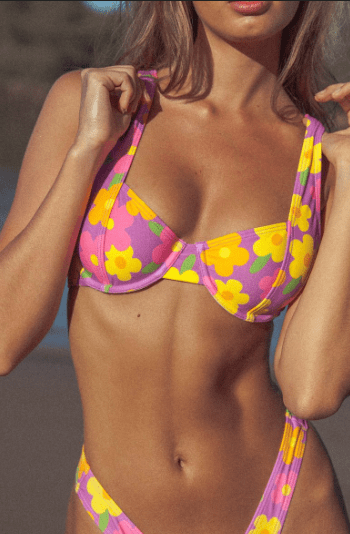 Sustainability: SNRKLBR fabrics are made from nylon RECYCLED from fishing nets and other waste. Where possible, they elect to use carbon-neutral delivery services. They are moving towards becoming a plastic-free business.
Cool is a Construct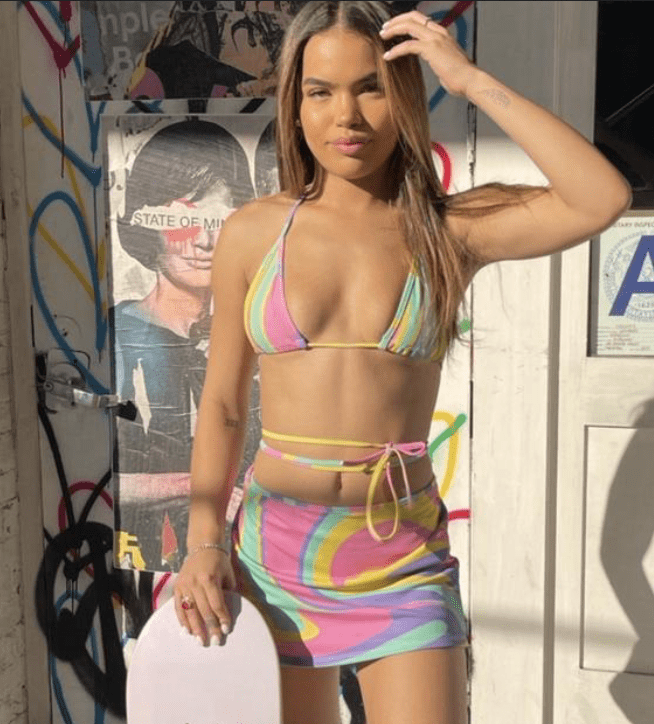 Sustainability: Cool is a Construct is designed designed and ethically manufactured in New York.
Frankies Bikinis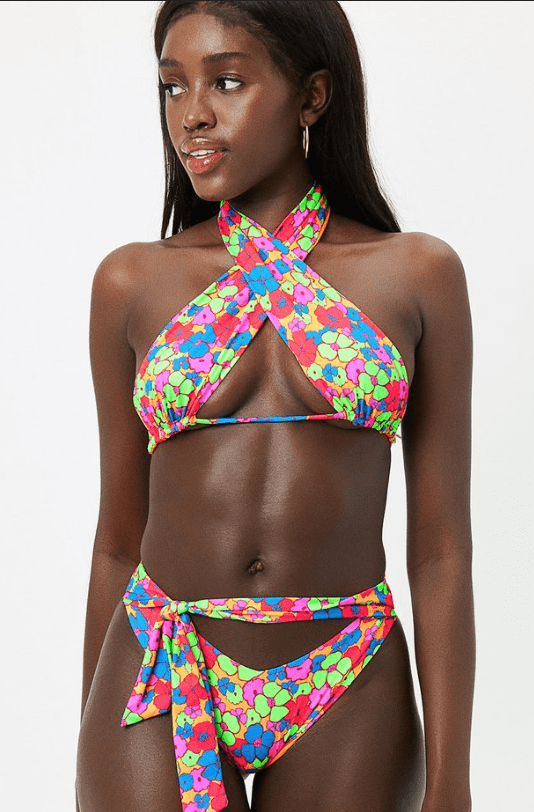 Sustainability: Frankies Collection released an entire sustainable collection in 2020.
Sommer Swim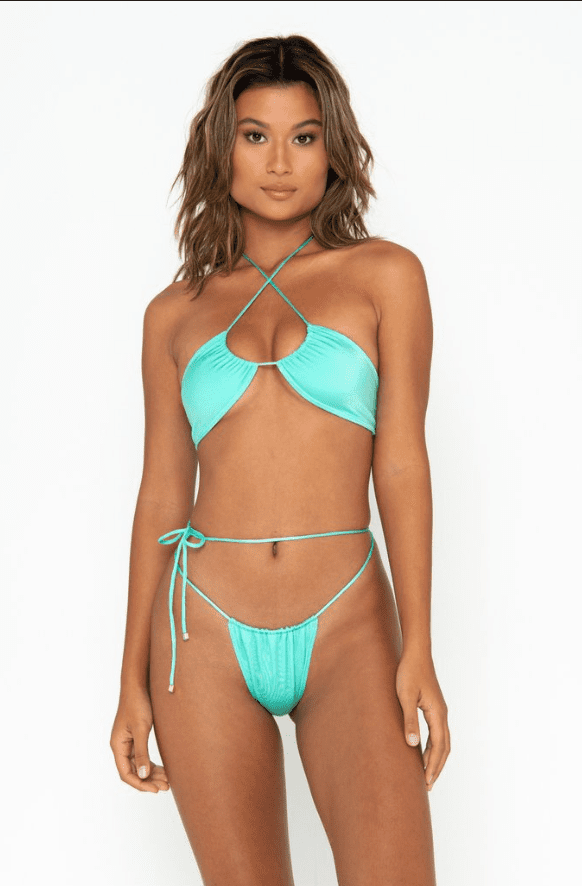 Sustainability: SOMMER SWIM's limited-release collections are consciously created to bring you a series of unique looks every season.
Lahana Swim
Sustainability: Lahana Swim made their HQ plastic-free and vegetarian/vegan, they provide their team with reusable coffee, smoothie cups, alongside investing back into both local and international communities and charities.
One One
Sustainability: ONEONE SWIMWEAR is fashion with the least environmental impact possible, stimulating work with the community. Their fabrics are made from pet bottles recycled by the community, which are then processed with much less water than the traditional process of dyeing, finishing and printing. They also cut waste by making bikinis on demand.
Urban Outfitters
Sustainability: Urban Outfitters has placed an emphasis on found objects and recycled, unused, bulk materials to enhance the brand's unique identity. They recycle concrete, or upcycling found objects into décor. In 2020, UO will continue a strategy for fixture programs to be repurposed, and has also implemented an LED lighting strategy across stores to use up to 70% less electricity. In addition to continuing to utilize recyclable shipping materials, their distribution center has one of the country's largest rooftop solar arrays for on-site power generation.
ASOS
Sustainability: ASOS has a responsible edit. They have recycled goods, where waste, plastic and textiles have been recreated as new products. You'll also find sustainable fibres and fabrics, which use less water and exert less waste along the way, making these buys better for the environment.
Miesis Swimwear
Sustainability: Their mission this year has been focusing on becoming a sustainable brand. Their new concept is focused on less waste. They do not believe in fast-fashion and mass-producing therefore they have made sure that their swimwear is top quality to be an essential part of their customers wardrobe that is able to be worn over many years.
If you have any questions, please contact me at LexySilverstein@gmail.com
Follow me on my socials:
Instagram: @lexysilverstein
Youtube: Lexy Silverstein
Twitter: @eLEXYfy
TikTok: @lexysilverstein
Facebook: Lexy Silverstein
Make the Ordinary – Extraordinary!