Welcome to my new blog series on Great Places To Shoot Content in Different Cities. And I don't mean the obvious places, that attract every tourist on the planet. I knew I was going to Miami so I googled, "cool places to take photos in Miami" and the most basic, boring locations came up.
For this series I am going to find more unique places to take photos in each city and share it with you guys so you can hop in your car and take some bomb ass photos too! I can't promise all will be the most original but I will do my best! Head on over to my Instagram @lexysilverstein and comment on any of my posts to request new cities to find picture locations.
Ocean Drive:
According to a TikTok I saw once, I know not the best source, but there are a a bunch of super aesthetic walls and one awesome pink wall near the end of ocean drive. The link to the TikTok is linked here.
Nobu:
From that same TikTok, they share a pink neon sign in the shape of wings at Nobu that are super fun. I'm hoping to check then out in the next few days so I will keep you updated with information on exact locations.
Design District:
The Miami Design District is the perfect photo location. Every corner you turn is a new, amazing place. There are funky walls and graffiti, fun stores, and so much more. Where is it? The area is roughly divided by NE 36th Street to the south, NE 43rd Street to the north, NW 1st Avenue to the west and Biscayne Boulevard (US 1) to the east.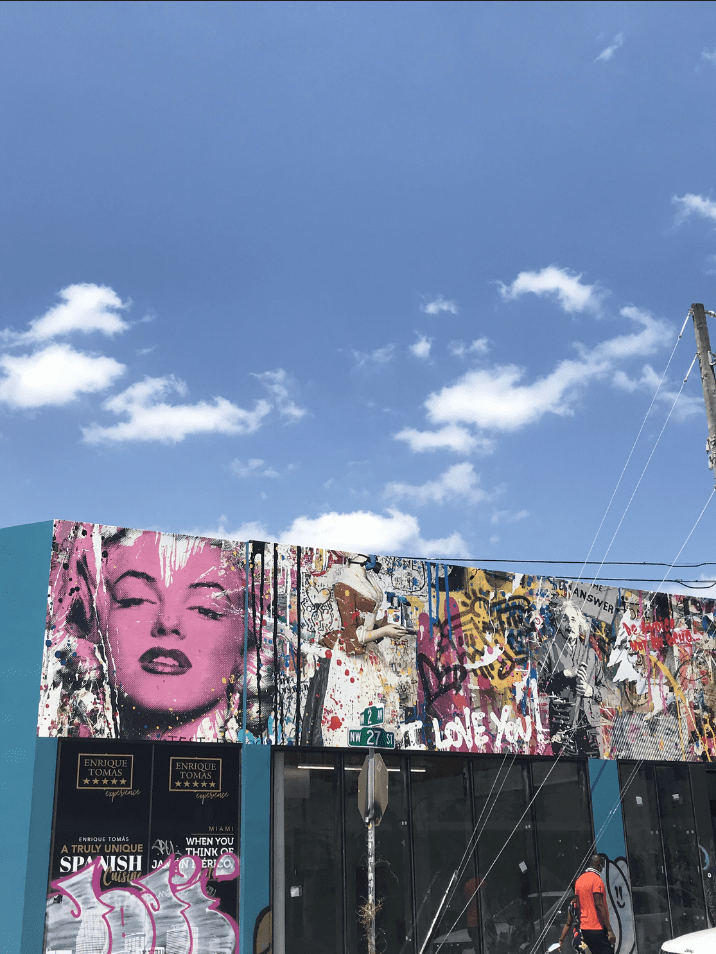 Dior Cafe:
The Dior Cafe is a Dior store in Miami that added a pop-up cafe on the third floor. I am trying to get there this week. I was told I had to make reservations but I'm reading you can't reservations – so mixed messages on how to enjoy that Dior latte. They have a light menu but hey no one is going for anything but the branded coffee with sprinkles forming the word Dior in the latte foam. Super aesthetic and great for filler pics on Instagram.
Brickell City Centre:
This centre has great architecture. It's more on the subtle side but there architecture is amazing for some create photos ideas.
Versace Villa:
This place is gorgeous. I would describe this place as a goddess aesthetic. There are amazing columns, white walls, and beautiful fountains. Great for some maxi dress photos or perhaps some bikini photos.
Vizcaya Museum and Gardens:
Another gorgeous location. Tons of greenery. It gives me Princess Diary 2 vibes when she's walking around the garden with Chris Pine. A great Cottage Core location.
William M Powell Bridge:
I also got this location from TikTok so I'm unsure of how to get to the right spot for it to be safe and get a great photo but apparently once you get that spot you can get a view of the whole city in your background.
Louis Vuitton Pop Up:
The Louis Vuitton Pop Up Shop was in Miami for a decent amount of time and recently closed but there is still a crazy amazing and trippy wall with tons of LV's all over it. Super colorful if that matches your feed!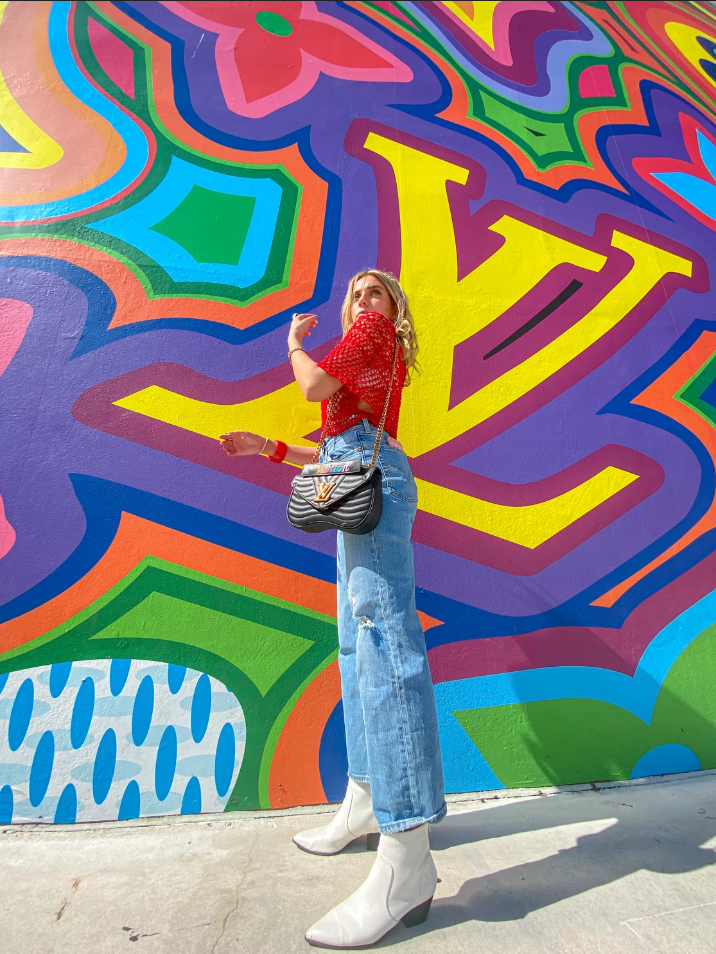 Casa Tua Miami:
This is a super cool restaurant with lots of greenery and lots of pink. Great meal, good time, and some great photos from it!
4850 NE 2nd Ave (Found on TikTok from @vanessarosetilley):
I saw this from another TikTok with more greenery and pink. There's a fun pink wall and beautiful pink flowers hanging down from the trees. I believe this is just some random corner on a street but apparently it's amazing.
Miami Ironside:
This area has some funky wall art and has a super beachy look to it. Tons of low rise palm trees so you can fit them in your photo.
Miami Selfie Museum:
This was the first stop on my batch content shooting in Miami and it was so worth it. It's 30$ per person for an hour. There are tons of little rooms with different themes. It's a great way of spicing up your feed with fun, unique pictures and is such a good time.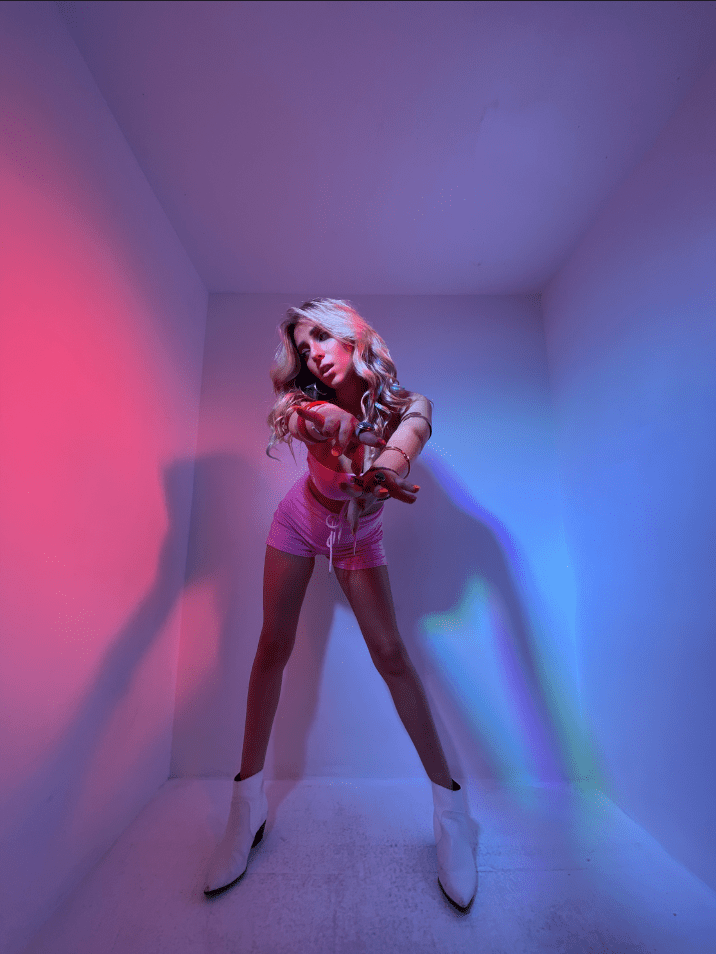 Secret Gardens:
The Secret Gardens is very cottage core esc. Tons of greenery and very majestical. It's a little out of the way compared to the other locations but in my personal opinion, worth it for the super unique photos.
South Beach Lifeguard Stands:
South Beach has these super colorful lifeguard stands. i think taking pictures on a lifeguard stand spices up your beach pictures a ton but these ones will be even better because they're so colorful and fun.
The Betsy Orb:
The Betsy Orb is right next to the Dior Cafe and is this crazy large orb in the middle of the shopping center. It's kind of out of this world, alien-like. Super funky and in a convenient location when relating to everything else I've been mentioning.
Dreamer Cafe:
This Cafe is set up perfectly for Instagram photos. They have a funky flamingo wall that you can take pictures right in front of.
Big Pink:
Big Pink has all pink walls and sometimes even has a pink car outside of it. You may notice a common pink theme happening in Miami.
Wynwood Walls:
Wynwood Walls is in the same location as the Selfie Museum and is essentially just a bunch of artistic walls placed together in one area. Whether actually at Wynwood Walls or nearby, it's a graffiti lovers dream and Instagram photo heaven.
Museum Garage:
This is a super funky garage. It's parking garage meets playground. It's pink and yellow and has a slide and a jungle gym. The most unique parking garage I've ever seen for sure.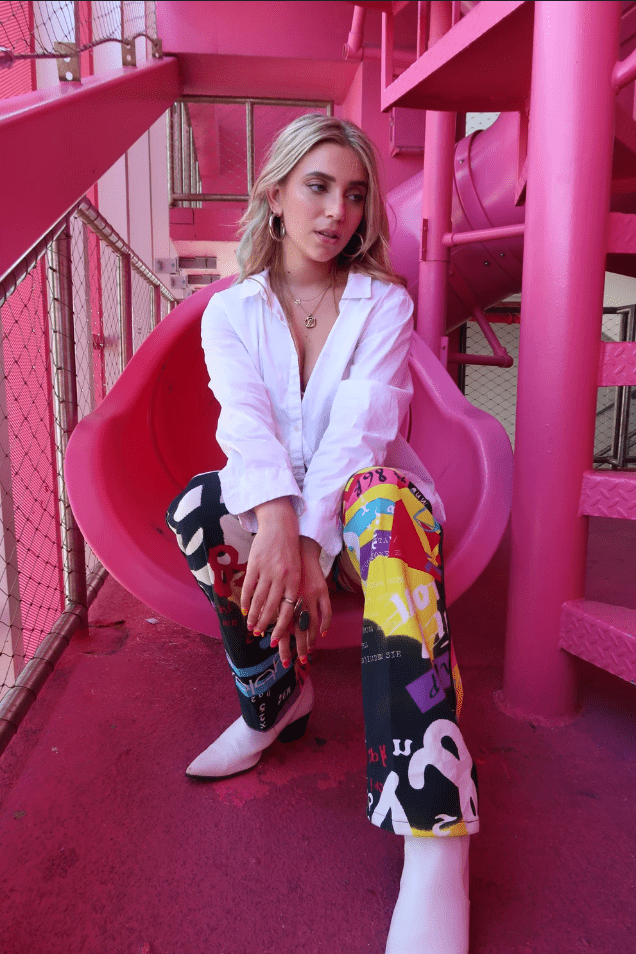 The Van Gogh Exhibit
The Van Gogh Exhibit is a truly beautiful exhibit with tons of art, painted walls, and more. Tickets start at start at $34.90 for adults and $19.90 for children. This is similar to the Selfie Museum in which it is a bunch of rooms with different photo opportunities and is worth your money.
Any Beach Ever!!:
Miami has tons of beaches and the beach is one of my favorite places to take pictures. So drive a few minutes to a nearby beach – that's just a given.
If you have any questions, please contact me at LexySilverstein@gmail.com.
Follow me on my socials:
Instagram: @lexysilverstein
Youtube: Lexy Silverstein
Twitter: @eLEXYfy
TikTok: @lexysilverstein
Facebook: Lexy Silverstein
Make the Ordinary – Extraordinary!