I constantly get calls, texts, or snaps by my guy friends asking for advice on what to wear. So I'm dedicating this blog to you, my gentlemen friends.
Before I give you ideas on how to update your wardrobe, here are my TWO BASIC RULES about fashion:
STYLE IS YOUR PERSONAL BRAND: You clothes represent who you are. Think of your clothes as your own personal billboard that tells people all about you… before they actually speak to you. Literally in seconds, I can tell a lot about a guy based on how he's dressed. Fashion psychology is a real thing.
When you think about your clothes, you should NOT just be thinking about what is "trendy". Yes, that might be important to you, but what's more important is: How do you want your clothes to make you feel? What do you want your clothes to say about you?
What you wear can tell people the following:
How smart you are
How successful you are
How much you earn
How serious you are
How creative you are
How much influence you have
If you care what people think
If you care about the environment
So while I'll tell you what's trendy for guys, please understand fashion is more than what's in style.
Before you take my fashion advice think about this: Three words that describe how you want your clothes to make you feel. For example; powerful, confident, successful, sexy, creative, etc.
RULE #2. FASHION IS BAD FOR THE ENVIRONMENT: This is my own personal passion so I try and impart this knowledge on everyone. Our clothes take a toll on the environment. Fashion is one of the biggest polluting industries globally. So when you think about your clothes, please buy quality. Buy things that will last, not things to be tossed away after one wearing.
STYLES FOR 2021
1. Color blocking:
(Still Strong for 2021) Color blocking is an easy way for guys to up their fashion game without taking big risks. Color blocking is when blocks of colors are mixed in the same piece of clothing. (see below). You can buy a sweatshirt or sweater that is color blocked and look stylish without trying too hard.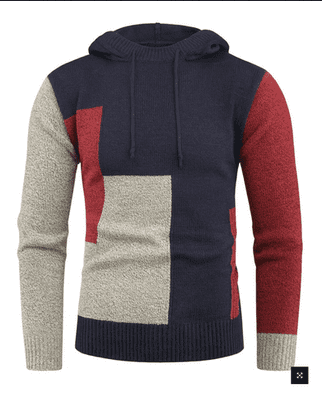 Color Blocked Sweater Sweatshirt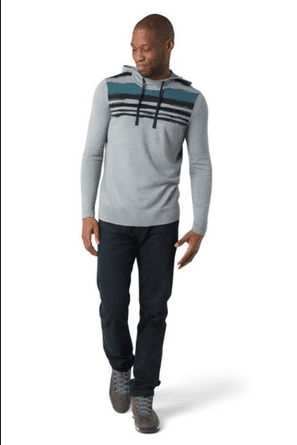 REI Color Blocked Sweater Sweatshirt
2. Jackets:
Corduroy Jacket with sherpa collar
Wide corduroy shirt jacket
Levi's Jean Jacket with Sherpa Lining
Bomber Jackets are back
4. Sweater Vests
Casual Sweater Vest Look
Sweater vest looks for 2021
5. Jeans
Stone wash jeans (super light) are very in for 2021
Loose fitting jeans are very in – comfort is everything.
Onpointfresh is on point with these jeans. Indigo and blue with lighter striations
Onpointfresh.com is right on with the Chinos look as well. These looks a on point.
5. Statement Shirts
Statement Shirts
6. Pastels
7. Jewelry
Rings (more than one are cool)
Bracelet and necklaces (gold, silver or leather) Just wear it.
Please follow me on Instagram at @LexySilverstein and subscribe to my blog eLEXYfy.com. If you have any questions, please contact me at Lexysilverstein@gmail.com.
Make the ordinary – extraordinary!