Miss Dior Millefiori Garden Pop-Up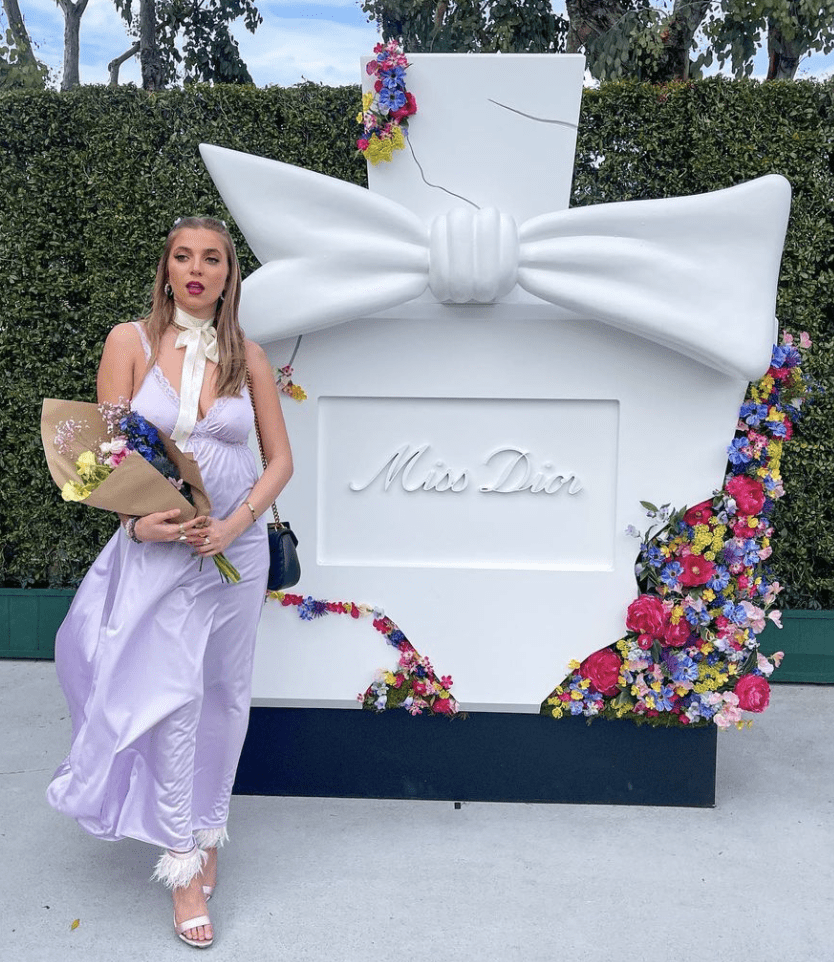 Who is Lexy Silverstein?
Lexy Silverstein @LexySilverstein is a blogger, Instagram influencer, podcaster, and most recently a fashion sustainability educator. Lexy is currently studying fashion merchandising and marketing at Fashion Institute of Design and Merchandising (FIDM in LA). Lexy is also a social media executive at Red Carpet Green Dress and a brand ambassador for several sustainable fashion and beauty brands.
Lexy started a fashion blog eLexyfy.com in middle school that focused on the latest trends but her blog, social platforms and podcast have evolved, concentrating heavily on thrifting, upcycling and educating her audience that dressing fashionably and being environmentally conscious are not mutually exclusive. Lexy is a recovering fast fashion shopper. She used to be a big part of the problem until she realized the massive impact the fashion industry has on our planet. Now she is working hard to become part of the solution.
She interviews young TikTok, YouTube and Instagram influencers on her podcast, eLEXYfy: The Place for Fashion and talks to all her guests about what they are doing to be more sustainable and how they promote sustainability to their audience. She feels strongly that the only way to make a difference is to educate and get more people to care about this problem. When enough people learn and then care about this problem, companies and manufacturers will be forced to do more than the "markety, feel-good steps that have little impact". They'll start to commit to the hard work and even costly major changes that will actually reduce their carbon footprint.