No, they are not sustainable. The brand mass produces cheaper clothing for men, women and children. Most of Old Navy's clothes are low-priced with basic tees starting from $8 – $12 and their jeans ranging from $30-$50.
Old Navy has been spotlighting their sustainable goals on a great looking webpage saying "Smile, we're going greener". They make promises to eliminate plastic shopping bags, make 100% of their denim with water-saving techniques and to have 85% of the fibers in their clothing more sustainable by 2025. All great goals, but they do not give a lot of details about how they plan to make those goals happen. And I don't see a lot of transparency on their website about their supply chains.
If you check out their website or Google Old Navy, you'll read all kinds of good news about what they are doing to become a better corporate citizen. They've made news recently about becoming size inclusive and for donating $30 million dollars worth of clothing for struggling families affected by COVID.
While I applaud their efforts on size inclusivity and giving back to communities, I personally feel they need to be more aggressive about sustainability and apparently I'm not alone.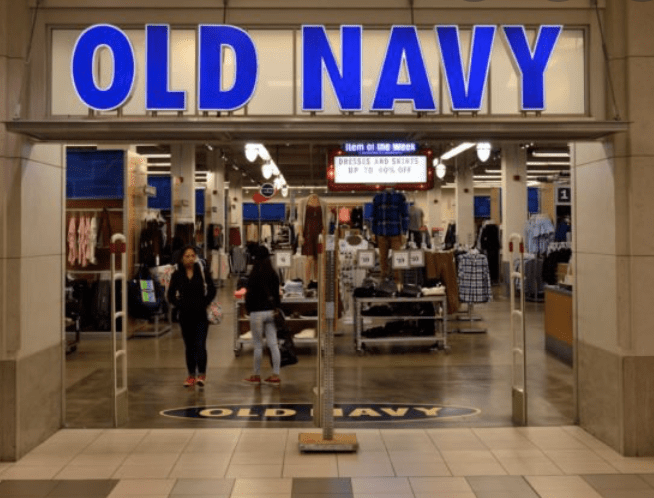 Old Navy's History
Old Navy is an American clothing and accessories company owned by the multinational corporation Gap. Inc. The brand is named after a bar in Paris and it prides itself on being a "less expensive" version of Gap. It opened it's first store in 1994.
Gap Inc., headquartered in San Francisco, also owns Gap (duh), Banana Republic, Athleta and Hill City. Old Navy has more than 1100 stores in the US.
Old Navy's Sustainability Ratings
Outside sources say Old Navy's sustainable goals are "it's a start". Good On You gave Old Navy an improved grade because the brand has been using recycled materials to produce their clothing and they've demonstrated leadership in managing water use in its supply chain. Old Navy has made goals to reduce their greenhouse gas emissions, there is no real evidence they are on target to meet those goals.
Their labor conditions ratings are going in the wrong direction, from "it's a start" by Good On You to "not good enough" because their current labor standards are not safe and they haven't made an effort to make sure workers are being paid a fair wage.
The animal welfare ratings are also going in the wrong direction. Old Navy went from "it's a start" to "not good enough" because they use leather, wool, and exotic animal hair.
Old Navy Has Been Accused of Greenwashing
In 2018, Old Navy put out a corporate responsibility report highlighting their progress in sustainability, and emphasizing the importance of women in their company. Unfortunately, there was a lot this report failed to mention.
In September of 2021, Old Navy finally posted who their suppliers were which includes factories in Bangladesh, Cambodia, China, El Salvador, Guatemala, Nicaragua, Philippines, Sri Lanka, etc. More than half of these countries have poor oversight by their government about how workers are treated in factories. They have also stated that they are using 'better' cotton in 2020 but Old Navy fails to go into detail about why it's better and how they want to continue to improve.
Greenwashing is just not cool. This will just make Millennials and Generation Z even more frustrated. If you are going to talk the talk, you better walk the walk. Don't say anything at all about sustainability, unless you are serious about it.
New Direction for Old Navy
Old Navy is still a powerhouse in retail making $9 billion in sales last year. But the brand is struggling a bit, according to RetailDive. Production shutdowns in Vietnam, high shipping costs, and general supply chain issues have plagued Old Navy like so many in the retail industry. They are also looking for a new CEO. Technically in an inflation heavy environment they should be poised to do well but will they? Generation Z, while they are addicted to trendy and inexpensive fashion, is becoming more aware about the fashion industry's enormous burden on our planet.
What Old Navy Should Do To Become Sustainable
If I had the ear of the new CEO, I'd make some suggestions. H&M is another inexpensive popular fast fashion brand and they are making more serious changes to become sustainable.
Keep with your plans to save water, replace plastic bags and invest in better fabrics.
Make better quality clothing – that will last.
Invest in American factories and American workers. Pay them well, treat them fairly.
Invest in textiles of the future. Be the first fast fashion brand to decide to make clothes so they are truly disposable — meaning they are biodegradable, not so cheap you wear them once and dispose of them.
Solar panels on your factories
Be transparent. If you can't make changes quickly – that's okay. Tell people it'll take a bit. It's not like turning a light switch on. It's hard work and takes serious thinking.
Those are some of my suggestions.
Sustainable Alternatives to Old Navy
Whimsy + Row, Kotn, Fair Indigo and PACT all sustainable alternatives to Old Navy.
Let's hope Old Navy meets their goals and gets aggressive about sustainability. In the meantime, the best way to buy clothes at Old Navy and have a good conscious is to buy their clothes from Goodwill.
In the meantime, Old Navy, I'd love to work. Contact me, but not until you are super serious about sustainability.
How to Contact Lexy Silverstein?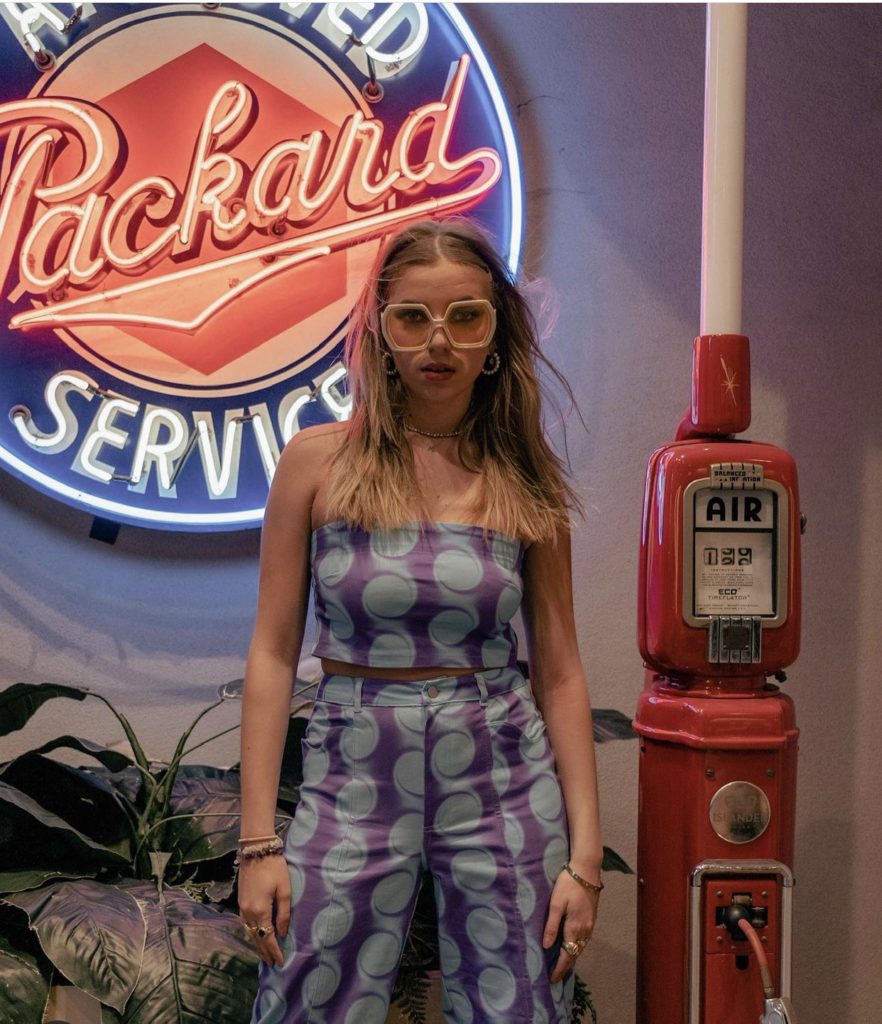 If you have any questions, please contact me at LexySilverstein@gmail.com.
Follow me on my socials: Instagram:@lexysilverstein Youtube: Lexy Silverstein Twitter:@eLEXYfy TikTok: @lexysilverstein Facebook: Lexy Silverstein Liketoknow.it/lexysilverstein
Remember to eLEXYfy! Make the Ordinary, Extraordinary