I was supposed to be a senior this year so if I hadn't graduated a year early, I'd be shopping for a prom dress right now, despite the fact, my high school is not having a prom. Many of you may not get your Cinderella moment because your prom has been canceled but that doesn't mean you can't buy or borrow a dress and make a special night with your significant other or some girlfriends. And of course, you'll be taking pictures.
The only place I get my special occasion dresses is B&B Couture. The store is owned by Blair Berisha – the man has style, he knows style. You'll see a lot of dresses from his store in New York City on my list below because if you are looking for something in particular, even if he doesn't have it, he'll try to get it for you. .
2021 Trends:
1. Hot Colors:
Coral: a popular color for 2021. This will be a stand out color this spring. It's brighter than your traditional pales pinks and blues. You'll make a statement from this Sherri Hill dress at B&B Couture for $480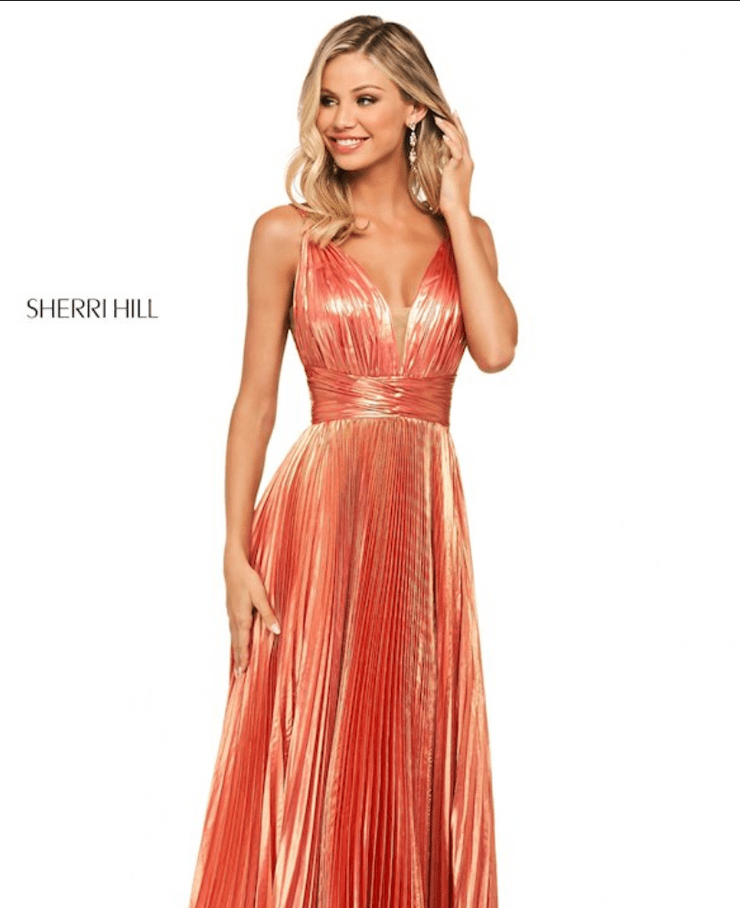 Coral Sherri Hill Dress from B&B Couture
Hot Colors: Sage Green: Personally this is one of my favorite colors for 2021. This prom dress also has two other popular aspects for 2021 Prom Trends; it's a two-piece and floral inspired. This is available at B&B Couture for $650. Sage Green Floral Inspired Prom Dress by Sherri Hill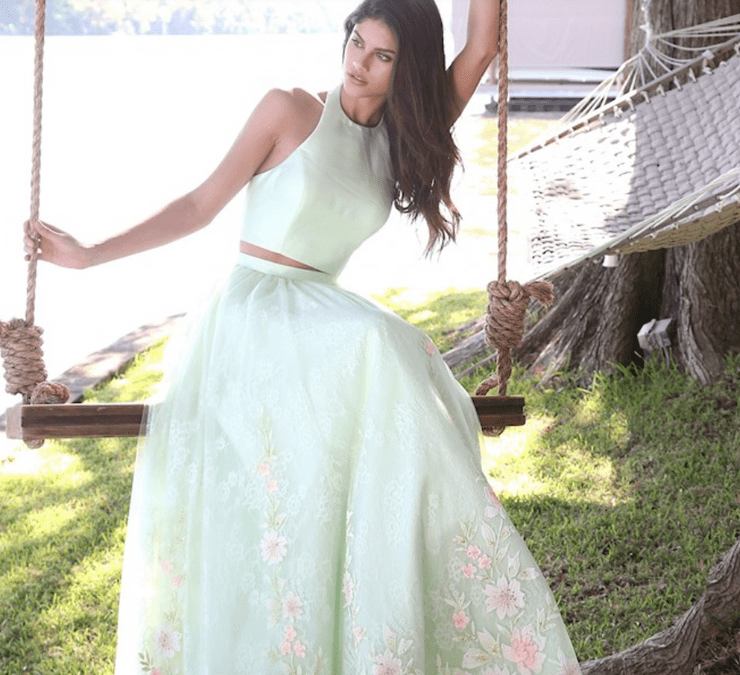 Hot Colors: Yellow: is a Pantone Color of the Year for 2021. This dress is bright yellow but the cream top half of the dress downplays the yellow a bit so you get the best of both worlds. This dress is from Mac Duggal at B&B Couture for $538. Cream Sequined & Yellow Ball Gown from Mac Duggal at B&B Couture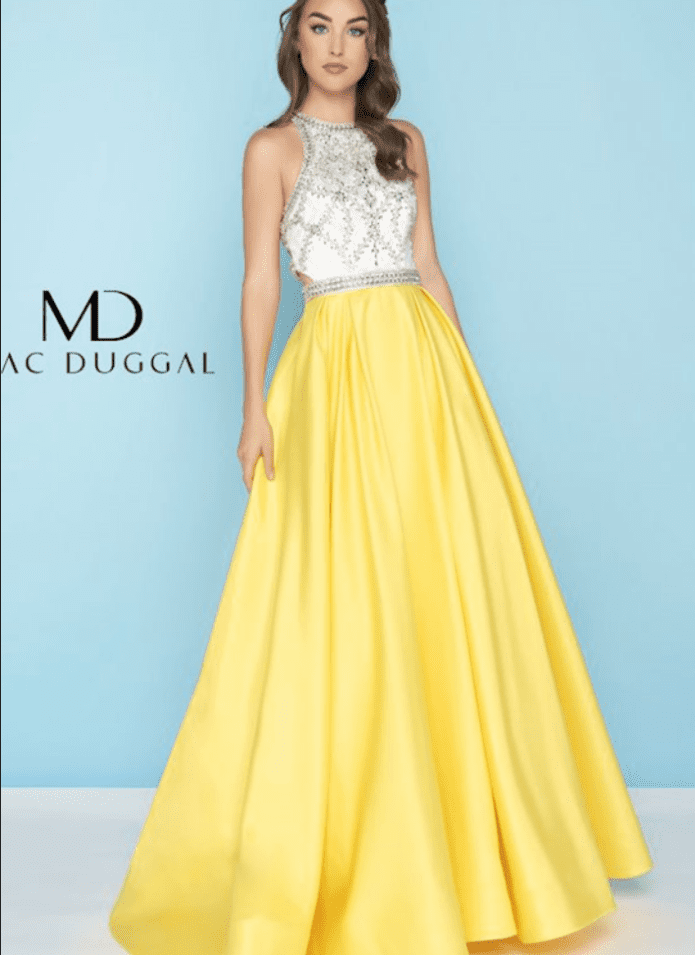 2. Cutouts
Cutouts are trending everywhere in fashion from dresses to shirts, to pants so of course it's also popular in prom dresses. This dress by Faviana at B&B Couture comes in black, forrest green, and wine for $298. Faviana Cutout Dress at B&B Couture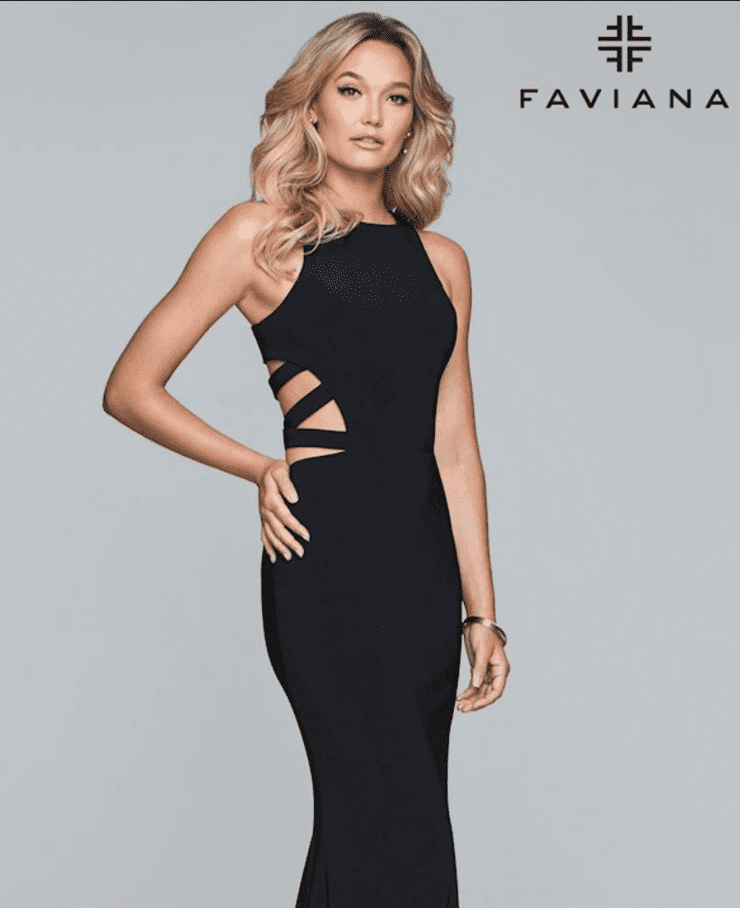 Jovani Dress with Cutouts fro $750
Beautiful cutout ballgown from Mac Duggal for $558
3. Two-Piece Dresses:
Crop tops or two-piece dresses are very popular this prom season. Two-Piece Prom Dress Pale Yellow for $498Two-Piece from Jovani at B&B Couture for $640Two-Piece Sherri Hill Floral Inspired Prom Dress for $698Sherri Hill Two-Piece Floral Prom Dress for $598Sherri Hill Floral Inspired Two-Piece for $350Blue Stripes and Two-Piece Sherri Hill for $498
4. Sheer, Tule and Corset
All three of these fashion elements are on trend for 2021 so when you have a prom dress with all three, well it deserves a shout out. This dress from BCBGMAXAZRIA will make a statement for $498. Sheer, Tule, Corset Prom Dress at Bloomingdales
5. Ornate Details
This year the tiny little details are important. Patterned beads, layered lace, and a mixing of textures. This is why I love this dress from Jovani. The top has the the intricate beading and lace on the top, flowing through to the top of the tule skirt. This is actually a blue dress but it's so pale it nearly looks white. Jovani beaded, lace and tule prom dress for $790Jovani is known for their ornate details. This is a wow dress for $900
My very detailed beaded gold prom dress from Jovani. Worn once for 3 hours. I'm selling it for fraction of what I paid for it – $300 +shipping.
Lexy Silverstein's Personal Jovani Dress for $300 + Shipping
Lexy's personal Jovani Dress from B&B Couture. Selling for $300 + Shipping
6. Floral
Floral prom dresses are everything in 2021. If you want to make a statement here is an inexpensive floral ball gown with the hi-lo style. This way you can wear an amazing pair of statement shoes as well because this dress is made to show off some shoes. Oh and this dress also has pockets. I love a ball gown with pockets.
You can get this on Amazon for up to $109 . It's got a 4.6 star rating out of 5. FTBY Floral Prom Dress with Hi-Lo Style and PocketsFloral Ball Gown from Mac Duggal at B&B Couture for $458Sherri Hill Floral Ball Gown at B&B Couture for $580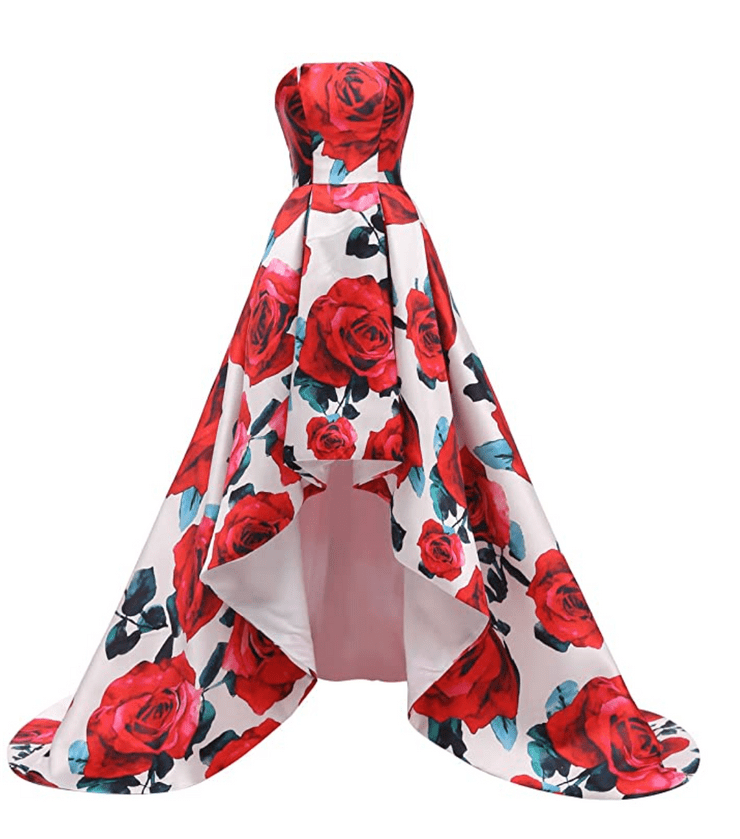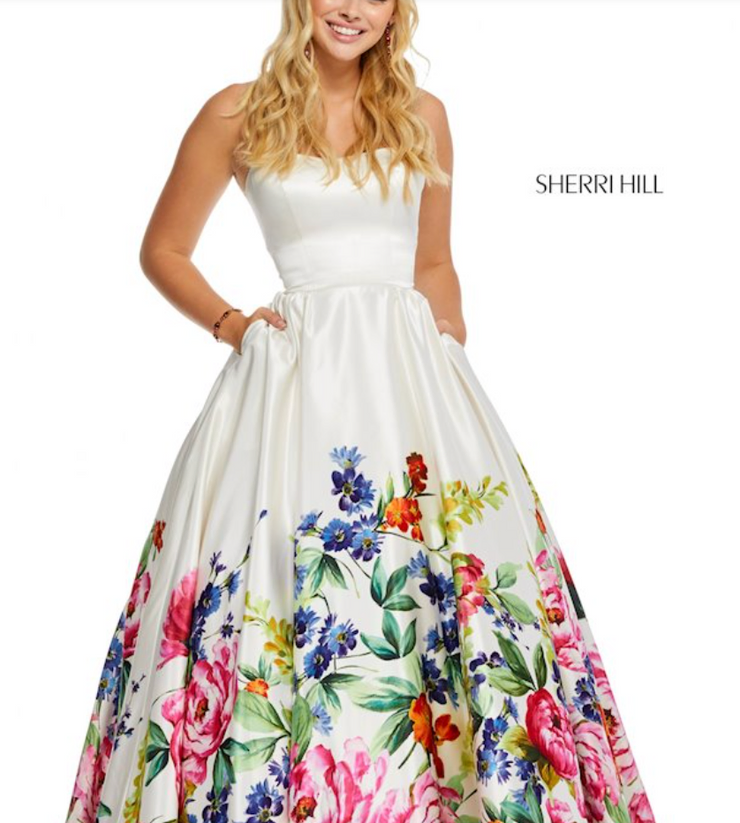 7. One-shoulder
This particular dress made by Mac Duggal has three things going for it: the intricate detail, coral color (also comes in blue) and the one-shoulder style. You can get his dress at B&B Couture for $598.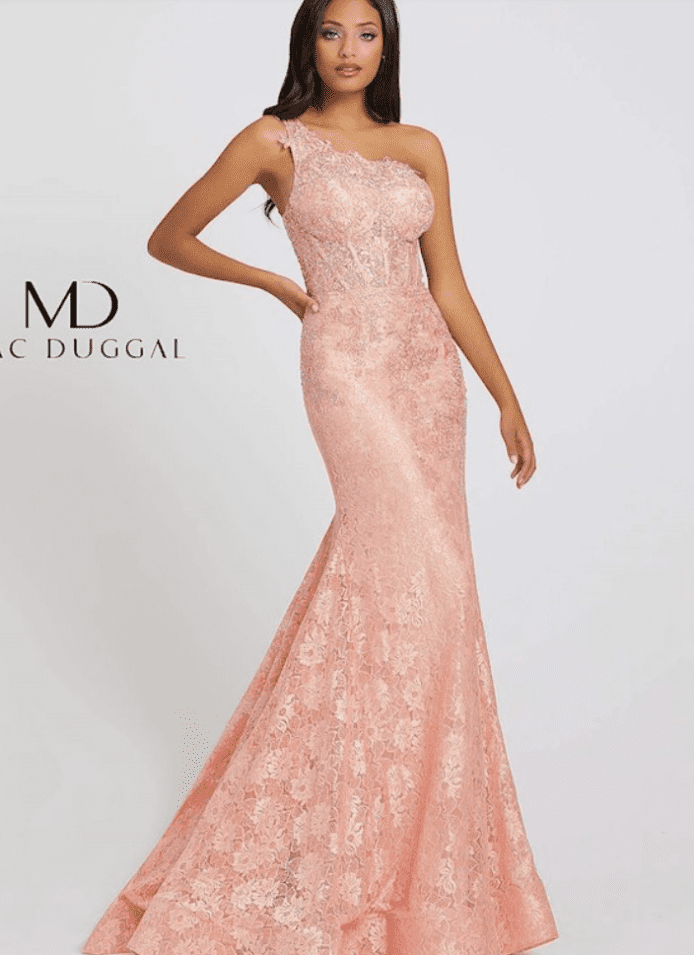 One-shoulder Prom Dress from Mac Duggal for $598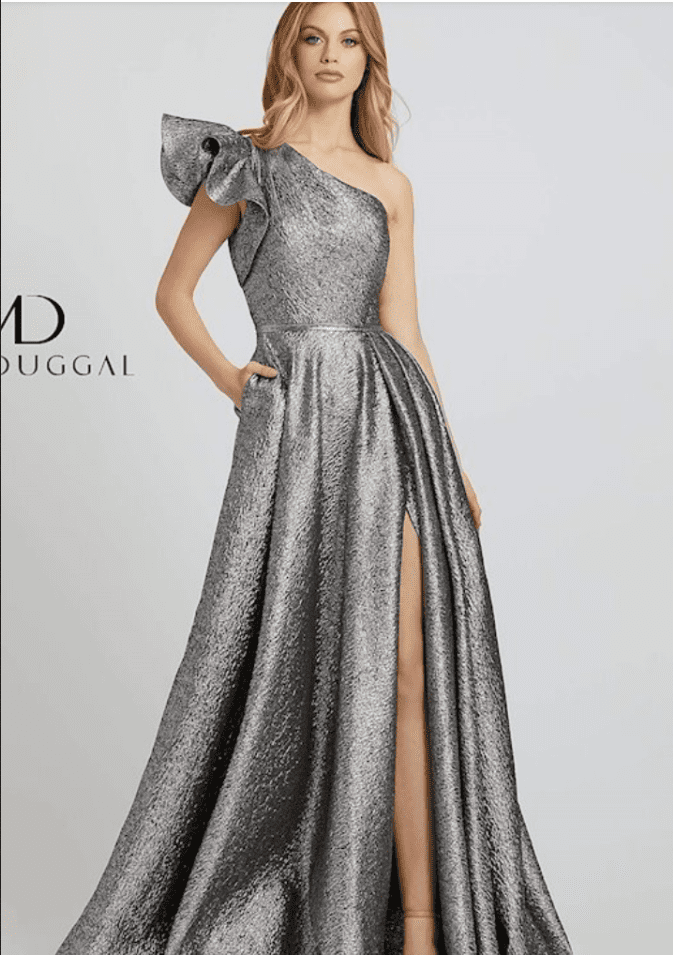 One Dramatic Shoulder Mac Duggal at B&B Couture for $598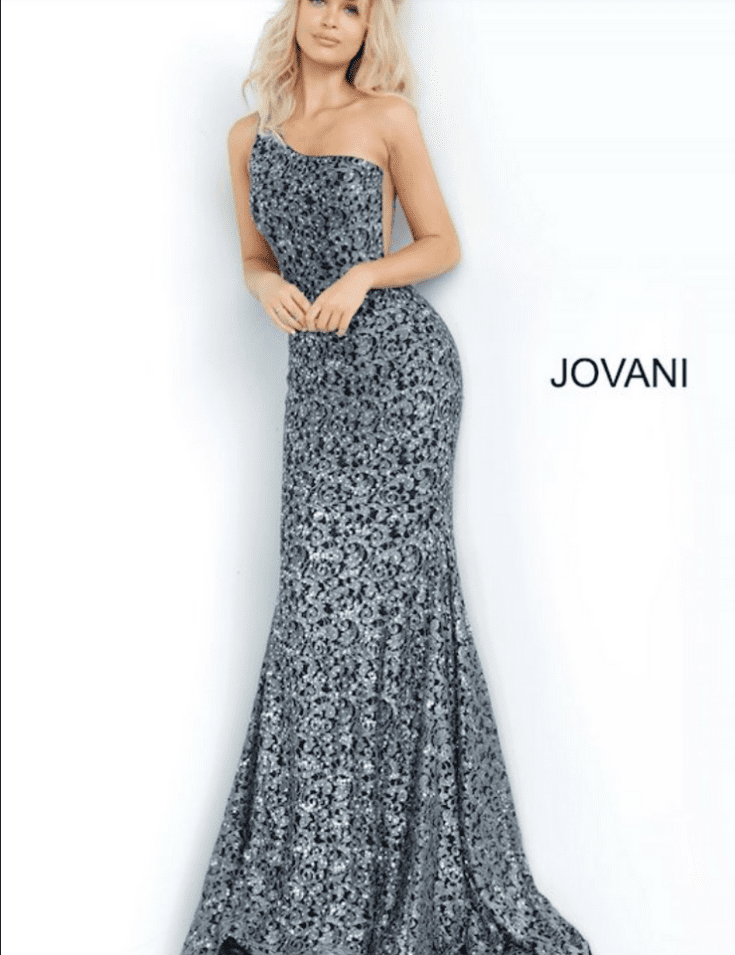 On Shoulder Sequenced Dress by Jovani for $680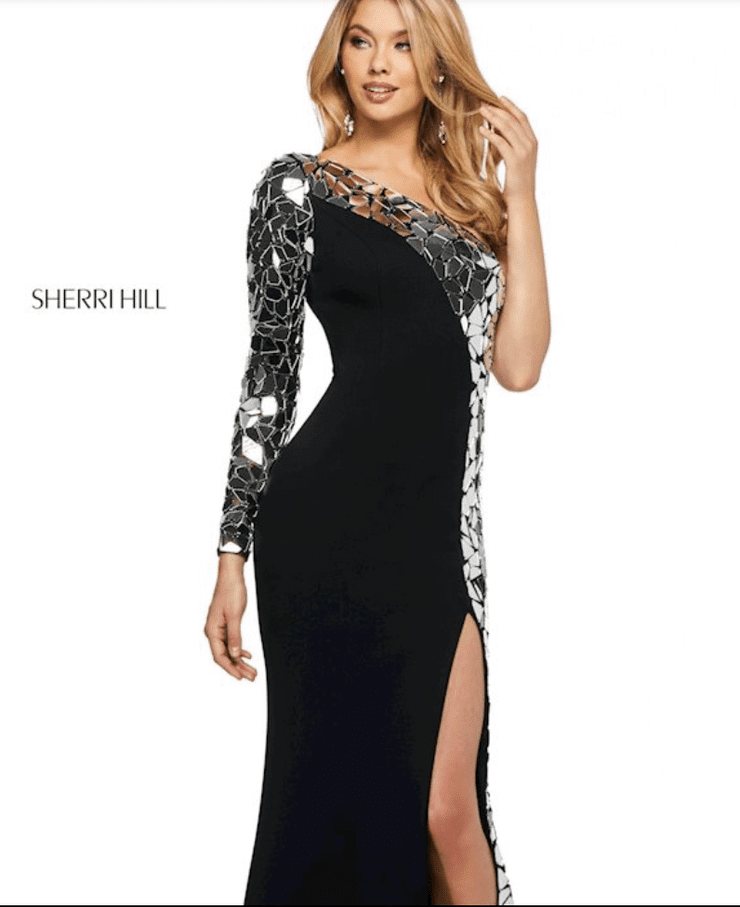 One Shoulder & Ornate Details Sherri Hill for $650
8. Statement Patterns
Patterns are everything right now in fashion so of course, you'll see this trend in Prom dresses. Wow! You can get this gown from Mac Duggal at B&B Couture for $398. Stripes are on Trend for 2021, for Prom Dresses too. This dress for $498 at B&B Couture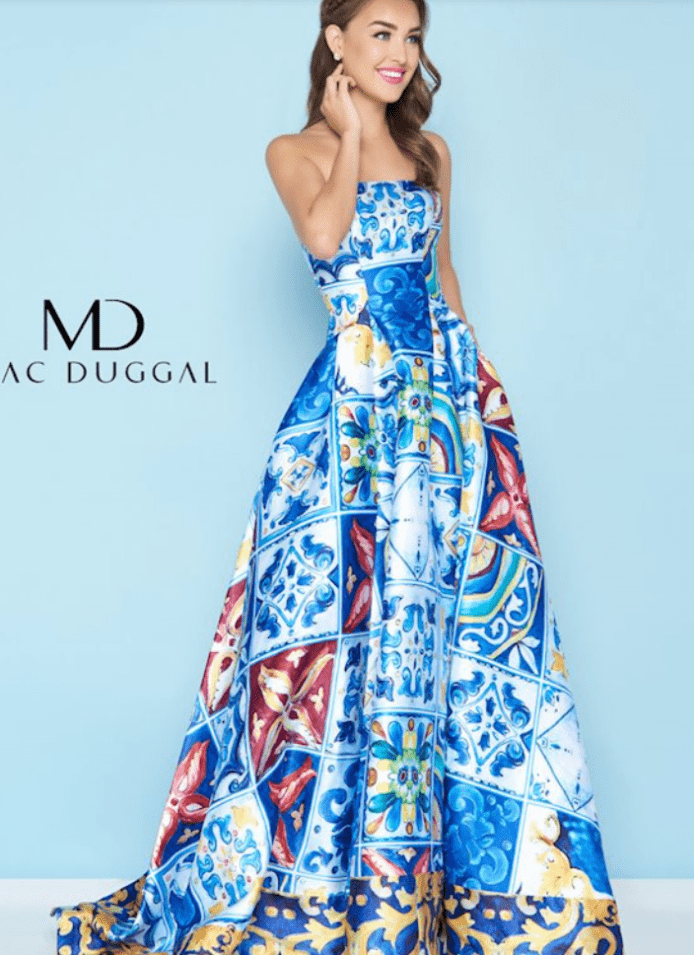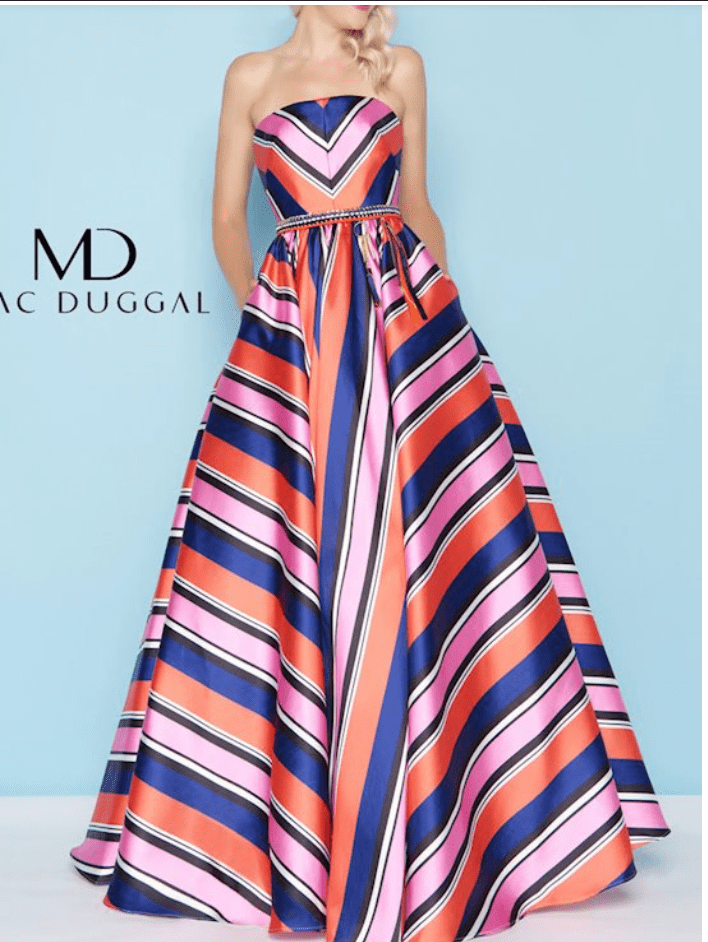 9. Ball Gowns
Personally I love big ball gowns. How many times do you get your Cinderella moment?
Sequined Top with Red Ball Gown Skirt Mac Duggal $598
Yellow Ball Gown: Two trends with one dress. Yellow is the Pantone Color of 2021 and bare shoulders are always popular for ball gowns. This dress from Sherri Hill also comes in navy, wine, royal and teal. It's at B&B Couture for $598. Sherri Hill Yellow Ball Gown at B&B CoutureDramatic Red Ball Gown with a Slit Up the Side by Jovani for $770
My Cinderella Moment: Jovani Pale Ball Gown. My personal prom dress that I wore for one hour for pictures. $300 + Shipping
Last Year's Jovani Blue Ball Gown: Fraction of the cost $300 + Shipping
10. Backless Dresses
Showing off your back is on trend in any top or dress so it's super popular this prom season.
Sherri Hill Backless Ball Gown Comes in Several Colors for $398 Backless & Floral Ball Gown Prom Dress by Jovani for $400
If you have any questions, please contact me at LexySilverstein@gmail.com.
Follow me on my socials:
Instagram: @lexysilverstein
Youtube: Lexy Silverstein
Twitter: @eLEXYfy
TikTok: @lexysilverstein
Facebook: Lexy Silverstein
Remember to elEXYfy! Make the Ordinary – Extraordinary!