Welcome to a new series of my blog called "Trend Alert." The word says it all, I'll be alerting you to some fun new trends.
You know how strongly I feel that fashion is more than just cute clothes. It's a means of self expression, it's your personal brand and it can even be a way to improve your mood when you are feeling down. And obviously you don't have to stick to the trends. Wear whatever you want, that's really what we are preaching in 2021. But all that said, it doesn't mean it's still not interesting to hear about what's currently trending, right?
So on this week's addition of "Trend Alert," we are talking about resin jewelry. Resin is a glue used to bind things together but the liquid can also be put into molds, heated up so it becomes solid and then can be used to make essentially anything. You can completely customize the material. Once mix dyes into the liquid resign, once you pour the liquid into the mold you can add dried flowers, sparkles, gold details, etc. In the past, simple gold, silver, and rose gold jewelry was all of the rage. But currently bigger and more colorful rings are what's on trend. And resin and also clay, are the easiest and most affordable make those rings.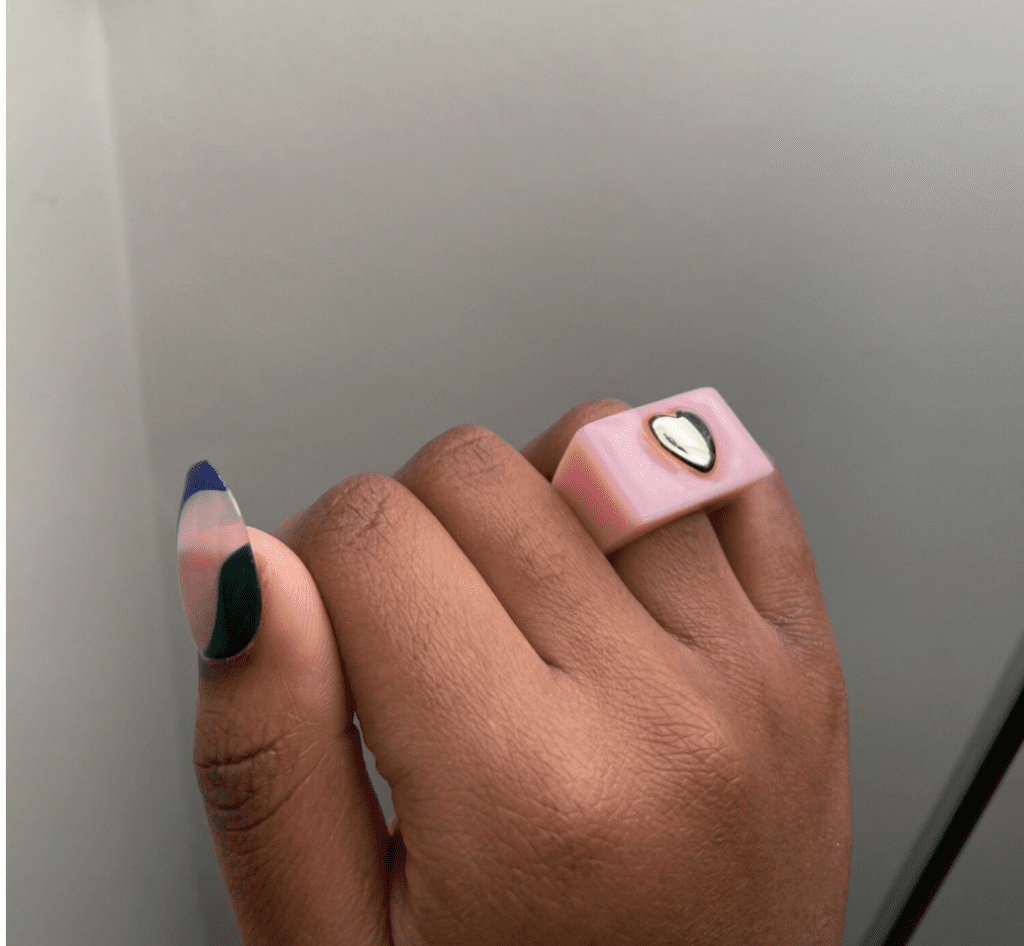 Rings from @goodi3bag
Currently my favorite resin item is from Etoi. They're a light tortoise chunky pair of resin hoops. They're super lightweight which is great because you can wear these chunky earrings without them weighing down your earlobes. They're a mixture of a brown/orangish color which is a nice blend of neutrals so you can essentially wear them with anything. I like to pair them with some pops of color. Of course, it's also fine to pair them with other neutrals because they blend well together. Not only is the resin and coloring adorable but I love the actual type of earrings; hoops, my favorite. If I'm on my way out the door and don't have any earrings on, my go-to is a pair of hoops. So all of the details together make these such a good essential piece of jewelry.
Etoi sells tons of other products like these earrings. Let me show you a few of my favorites: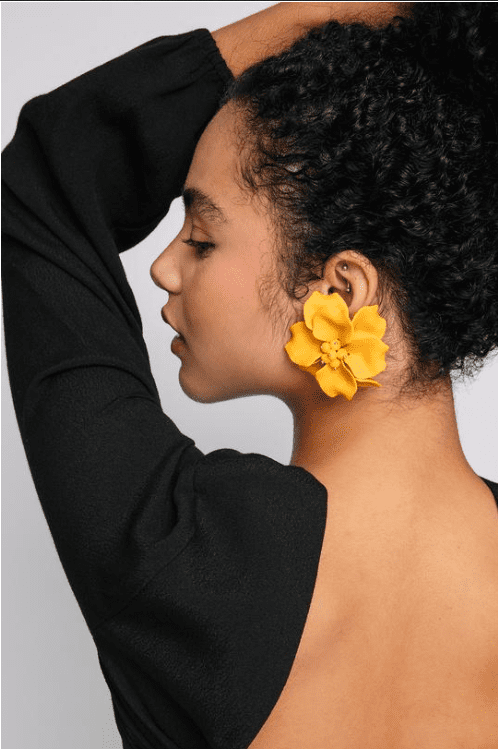 And what's perfect about resin jewelry is the price point. All these products are in a super accessible price range. So you are able to purchase amazing basic and statement pieces at a super reasonable price. So check out @shopetoi for more products.
Follow me on my socials:
Instagram: @lexysilverstein
Youtube: Lexy Silverstein
Twitter: @eLEXYfy
TikTok: @lexysilverstein
Facebook: Lexy Silverstein
Make the Ordinary – Extraordinary!