Nasty Gal has roots in sustainability. It started out in San Francisco as Nasty Gal Vintage when 22-year old Sophia Amoruso sold vintage clothing on her eBay store named after the Betty Davis song "Nasty Gal".
The brand quickly grew on the internet thanks to a cult-like following of 20-somethings. Social media made it all possible. Nasty Gal was able to sell more than $100 million dollars worth of clothing and accessories just 6 years later after its creation, according to the New York Times. Nasty Gal still has a huge following on social media – nearly 1.5 million followers on Facebook, 4.8 million followers on Instagram, more than 400,000 followers on TikTok.
Nasty Gal was named Fastest Growing Retailer by INC Magazine in 2012. Forbes called Amoruso "fashion's new phenom". But just four years later, the company filed for bankruptcy and was bought by fast fashion group Boohoo, a British online fashion retailer targeting 16-30 year olds.
Is Nasty Gal Sustainable Now?
Hmmm, let me think about it. (one second later) No! It's kind of sad that a company that started out selling vintage clothing is now ultra fast fashion.
Good On You says "We Avoid" (Nasty Gal).
Panaprium gives Nasty Gal a 2 out of 10 for sustainability.
Wear Next reports on an investigation by The Sunday Times that exposes incredibly low hourly wages for their garment workers by Boohoo Group, the company that owns Nasty Gal.
Nasty Gal Markets a Collection of Sustainable Clothing
If you look at Nasty Gal's website you'll see a "sustainable collection". Just google it, you'll see this description below.
When you take a closer look at Nasty Gal's sustainable collection you'll find less than 40 items on their website that claim to be sustainable. How sustainable are they really? I'm not sure. There is not very much transparency.
Look at these cute boots below. They are a part of the sustainable Nasty Gal collection. They are adorable and trendy, but my concern is the lack of details.
The only thing that refers to sustainability is that the toe box is a "Recycled Square Toe Box Heel". (see below) But what does that even mean? Where are the details? What is recycled about this part of the boot? How much of the boot is recycled? This feels a lot like "greenwashing" to me.
Fashion Transparency Index
Nasty Gal scores the lowest possible score on the Fashion Transparency Index, which is 0-10%. They have published little to no information on their suppliers or their treatment of their workers. There is also no evidence the workers are being paid a livable wage. This gives Nasty Gal a "Very Poor" rating for labor conditions
The good news is Nasty Gal doesn't use any animal products, which gives them a "Good" rating. The issue is the brand did not state if they were vegan.
Nasty Gal's Problematic History
In 2015, former employees filed a lawsuit against Nasty Gal because they were fired just before they went on maternity leave. Employees also spoke out that they were being treated poorly and that started reflecting their sales.
The company later filed for bankruptcy in 2016 and the CEO, Sophia Amuroso, stepped down. The company was bought out by Boohoo for a small portion of the company's worth and has made a comeback, but it has not improved its environmental standards.
Sustainable Alternatives to Nasty Gal
Until Nasty Gal can improve their sustainability, here are some ethical alternatives to purchase your clothes. Whimsy + Row offers high quality good and sustainable practices as well as their goal to reduce package waste.
Yes And has goals to end the stigma that sustainable fashion means to sacrifice style by offering ethical clothing that is also trendy. CHNGE offers 100% organic material and their clothes are supposed to last a lifetime.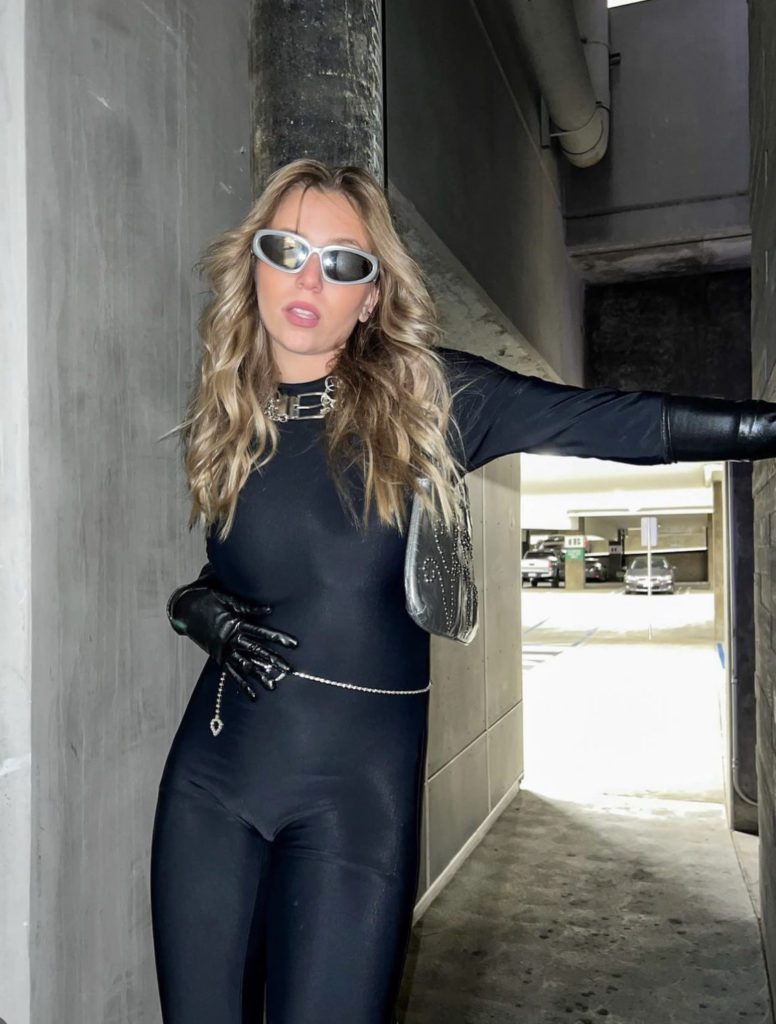 Follow me on my socials: Instagram:@lexysilverstein Youtube: Lexy Silverstein Twitter:@eLEXYfy TikTok:@lexysilverstein Facebook: Lexy Silverstein Liketoknow.it/lexysilverstein
Remember to eLEXYfy! Make the Ordinary, Extraordinary