In one word, NO. Zara has actually been named the "true king of fast fashion" and of course, you know fast fashion brands produce large volumes of cheap clothing made from low quality materials. That said, Zara has made some commitment to become more sustainable.
But there is no independent evidence that Zara does anything to minimize waste and they use materials that shed microplastics that pollute our water supply and can take hundreds of years to break down.
Zara used to employ Turkish sweatshops in Istanbul and there have been recent reports of child labor in Brazilian factories. They've also never confirmed if their products or fragrances are cruelty free which means they may test on animals. So while I love the trendy clothes at Zara, they really need to change the very practices that put them on the fast fashion map.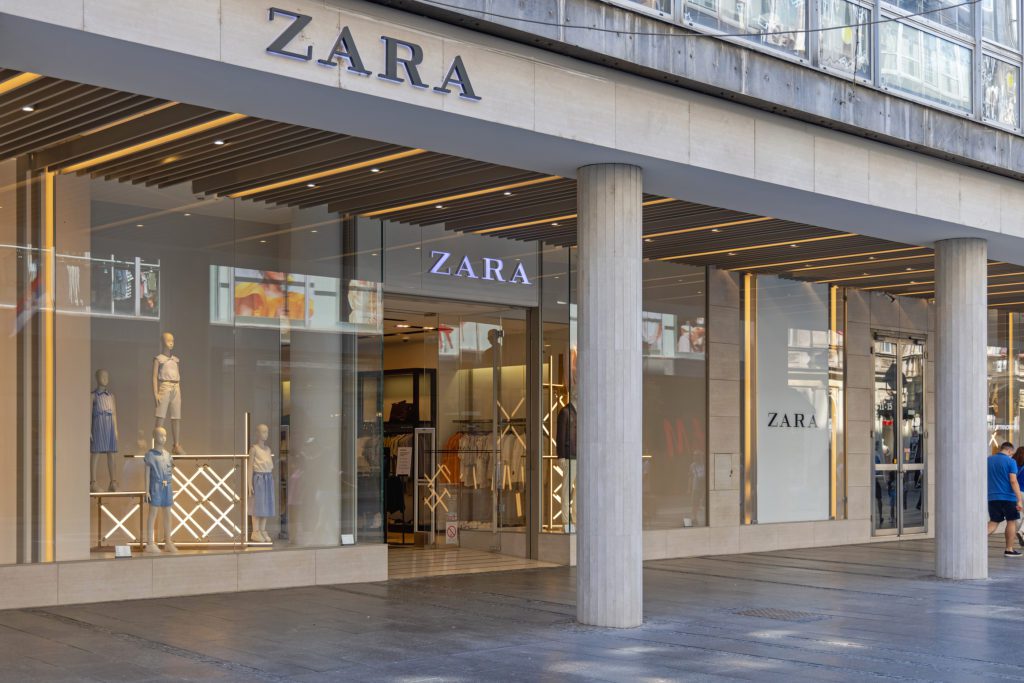 Zara's Sustainability Ratings
Zara's rating on Good On You is "not good enough". They aren't satisfactory on any of the watchdog's sustainability ratings. For environmental impact, Good on You recognized that Zara has been making strides in the right direction, but there is no evidence that these changes have an impact.
They have made barely any advancements on payment across their supply chain, which means that their workers are not making a living wage, which makes for poor labor conditions. Zara also uses wool, leather, down, and exotic animal hair, which gives them a poor score for animal treatment.
According to Eco-stylist, Zara scored just below 50% for environmental sustainability. While they are one of the more transparent fast fashion companies when it comes to supply chains, the fact is the bar is pretty low. And the information Zara provides about their factories is inadequate to determine their true environmental impact.
The Danger of Fast Fashion
Fast fashion creates 'dupes' for the higher priced and higher quality clothes for people with a lower income to consume. Instead of having a new season of fashion, fast fashion offers 52 'micro-seasons' each week with plenty of stock so these pieces don't go out of style or out of stock.
This picture below breaks my heart. This is what happens when people start to see their clothing as so cheap it's disposable – they throw them away and then they end up in a landfill. When you are done with your clothing the worst thing you can do is trash them. It can take decades for them to finally biodegrade in a landfill.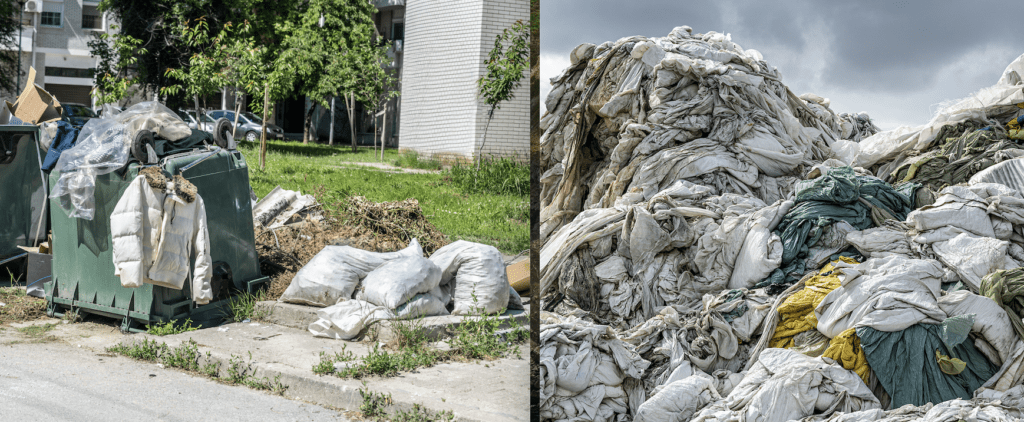 The low cost materials used to make the clothing for fast fashion brands can be very harmful to our environment and cause a lot of damage.
Microfibers are the most common part of microplastic pollution and 35% of all microplastics are from cheap synthetic materials used by fast fashion manufacturers. Moral lines have also blurred when it came to the treatment of the factory workers getting paid little to nothing while working in harsh conditions.
Zara has been accused of producing their clothing in countries that pay their workers the least amount to build their factories which has led to the exploitation of garment workers.
Zara's Role in Fast Fashion
Zara was officially declared the most popular clothing store in the world in 2021 and it is the OG of fast fashion. The New York Times coined the term "fast fashion" in the 1990s to describe the way Zara could take a garment from design to stores in under 15 days.
It all started in 1975, when Amancio Ortega launched the first Zara store in Spain. The store featured low cost designer look-a-likes. Ortega opened more stores in Spain and in the 1980's started international expansion. Today there are more than 3000 Zara stores in 96 countries in upscale shopping areas in urban communities.
Their business model was to make sure the latest trends were continuously in production. As many competitors were producing just a few thousand SKUs per year, Zara was producing several hundred of thousands of SKUs in a year.
The number of garments produced from 2000 to 2014 doubled to 100 billion a year. Other companies wanted to stay competitive, so they followed the same tactic of seasonal releases.
Fast fashion is cheap, trendy and very profitable for fashion brands. It's very bad for the planet though so I hope people will take the time to educate themselves about the real dangers of fast fashion.
What are Zara's Plans to Become More Sustainable?
Zara has recently committed to improve the quality of their clothing and their moral practices within the next five years. They have recently launched their JOIN LIFE movement, which is a label that indicates that the items used to make the clothing uses the best processes and sustainable materials.
Even though this is a step forward, only a small portion of their clothing has a JOIN LIFE label. In order to be sustainable, a company must score at least 50 points and Zara scored just under 50 points which does not reflect well on the company for environmental sustainability.
Zara has also stated its commitment to protecting garment workers in Bangladesh by supporting a legally-binding agreement, the International Accord for Health and Safety in the Textile and Garment Industry. This agreement requires factories to be open for fully independent inspections by qualified experts and engineers. It allows the results of these inspections to be reported publicly in a searchable database. It helps pay for essential safety renovations and requires companies to stop doing business with any factories that fail to make the necessary safety repairs.
Is Zara doing enough? Environmental advocates have said "no". We'll see what their clients think.
Throughout the years, consumers have demonstrated that they care more about a company's morals and values. 73% of Gen-Z stated that they would rather spend more on a product that is better for the environment. This is a big factor on whether a consumer will support that company.
Is Zara Greenwashing?
We hope not but maybe! Zara appears to be improving their overall conditions but there is no evidence indicating that these stated goals have had any real impact. Their parent company, Inditex, started Closing the Loop which is a way to drop off garments to be recycled and reused but Zara hasn't provided any evidence that this minimized textile waste.
Inditex also released a statement on their website claiming that there is zero-tolerance for forced labor but later deleted it from their website because of the backlash. Zara also aligned with the Five Freedoms to help their animal welfare policy and ban certain materials from being used. But Zara does use wool, leather, down, and exotic animal hair, and there is no evidence it traces any animal products to the first stage of production, according to Good on You.
So once again, the talk is good but they've got to be transparent and walk the walk. Sustainability can't just be a marketing ploy.
How to Buy Zara and Still be Sustainable?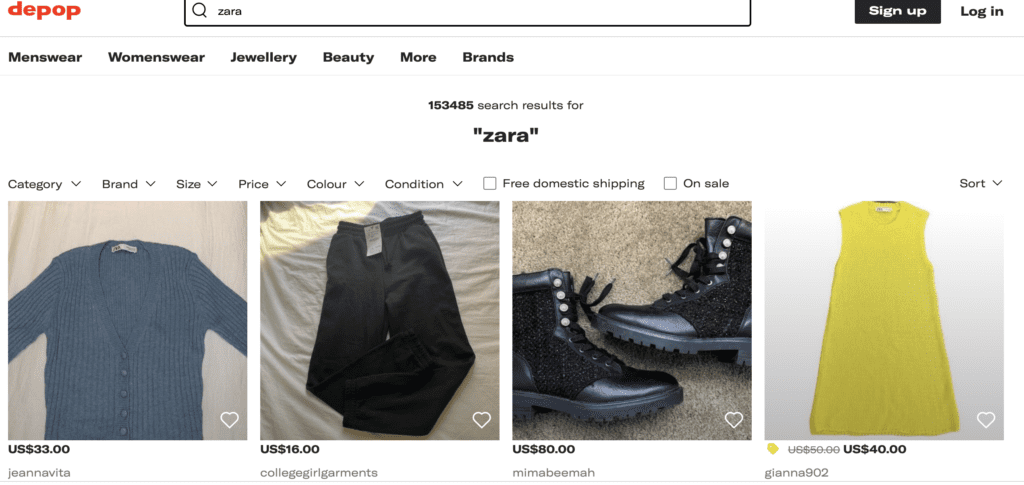 I'm rooting for fashion brands, like Zara, to make serious and impactful sustainable commitments that lead to real change. It's still too early to predict Zara's future but we hope they become more serious about sustainability. I do love Zara's styles but personally I just can't shop there and feel good about our planet. In the meantime, the best way to buy Zara's trendy clothes and stay sustainable is to buy their designs at second hand stores. You can just search Zara at Depop as well.
How to Contact Lexy Silverstein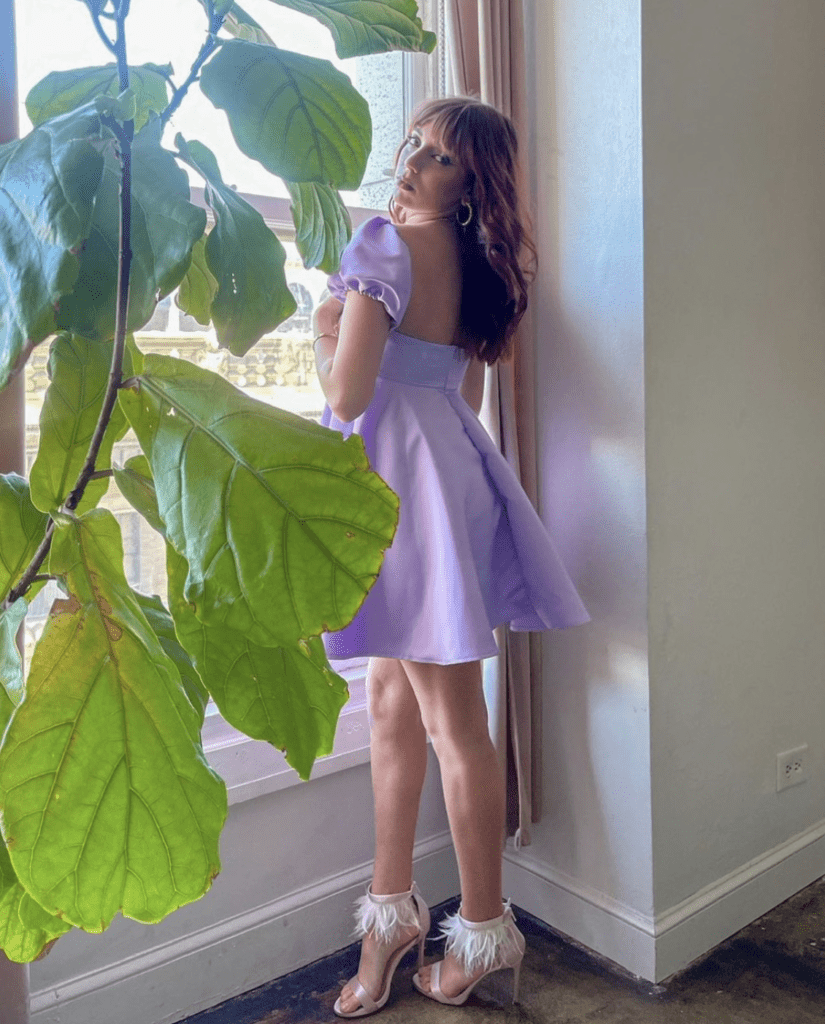 If you have any questions, please contact me at LexySilverstein@gmail.com. By the way, if you want more information on the sustainable dress I'm wearing please in the photo above, visit the website of the talented designer Natalia Trevino Amaro.
Follow me on my socials: Instagram:@lexysilverstein Youtube: Lexy Silverstein Twitter:@eLEXYfy TikTok: @lexysilverstein Facebook: Lexy Silverstein Liketoknow.it/lexysilverstein
Remember to eLEXYfy! Make the Ordinary, Extraordinary