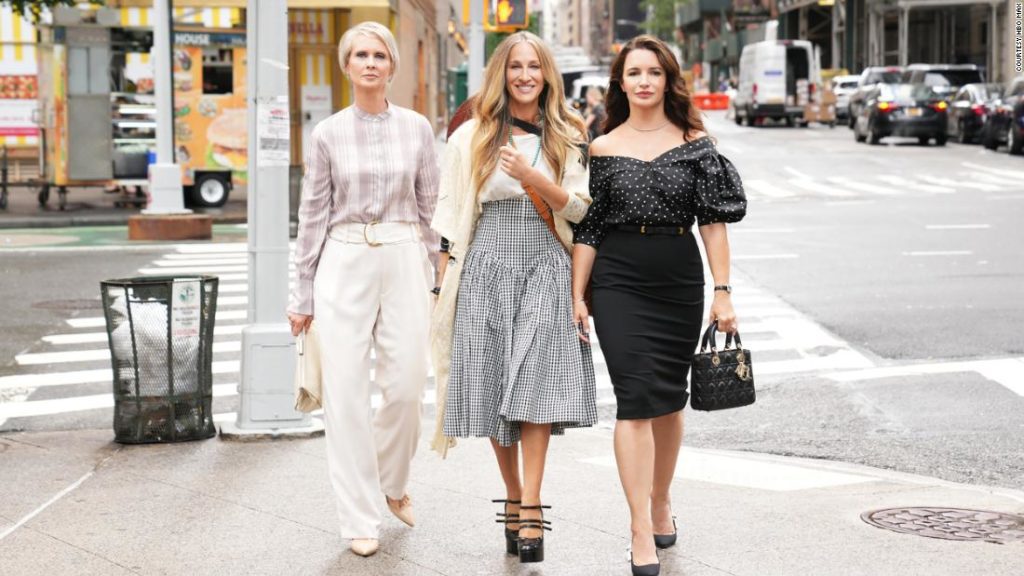 Yes! The famous "Sex and the City" star, Sarah Jessica Parker is not only thrifting in real life, but her character, Carrie Bradshaw, is wearing second hand clothes in the SATC reboot, "Just Like That…".
During six seasons of the romantic comedy, fans witnessed Carrie's obsession for Manolo Blahnik, Chanel, Prada, Fendi, and Gucci. The New York City columnist made it known her fashion choices drained her bank account.
"I've spent $40,000 on shoes and I have no place to live? I will literally be the old woman who lived in her shoes!"

Carrie Bradshaw
Bradshaw has returned to screens in the New HBO Max series that picks up from the last Sex and the City movie. But this time the three stars, Bradshaw, Charlotte York Goldenblatt and Miranda Hobbes (Kim Cattrall passed on playing Samantha Jones for the return) are wearing clothes from second hand stores.
Are the Clothes from "Just Like That…" Thrifted?
Costume designers Molly Rogers and Danny Santiago got a lot of the star's clothes, shoes, handbags, jewelry and accessories from vintage stores, consignment shops, flea markets, and thrift stores, including the online second hand store ThredUP.
I applaud the show for being more sustainable, but I would like to see the characters themselves shopping second hand in the show to promote sustainable fashion. I haven't watched the entire series yet, but how awesome would it be for the fashion queen herself to walk into a second hand store instead of going to Chanel?
The real life Sarah Jessica Parker shops at thrift stores too. She has said in interviews that she's thrifted for years, especially when she first started out as an actress making little money. Now she reportedly buys a lot of her kid's clothing from thrift stores. She told InStyle magazine a documentary on fashion changed the way she thinks about her purchases.
"There was a documentary I watched about three or four summers ago. It's called The True Cost, " she explains. It was really illuminating about fast fashion and how much waste we're all creating and how much we toss."
Does Thrifting Help the Environment?
There are so many benefits from thrifting. First of all, you save money, secondly you are preventing those items from ending up in the landfill. You are giving them new life, a new chapter to shine. And finally, you are getting one-of-a-kind items that no one else will have. It's kind of nice when people ask you, "where did you get that?" and it was at a vintage store and there's just one.
In fashion, there is so much over-production. There are so many clothes in perfect condition at second hand stores. Honestly, there is no real need to buy from a retail store.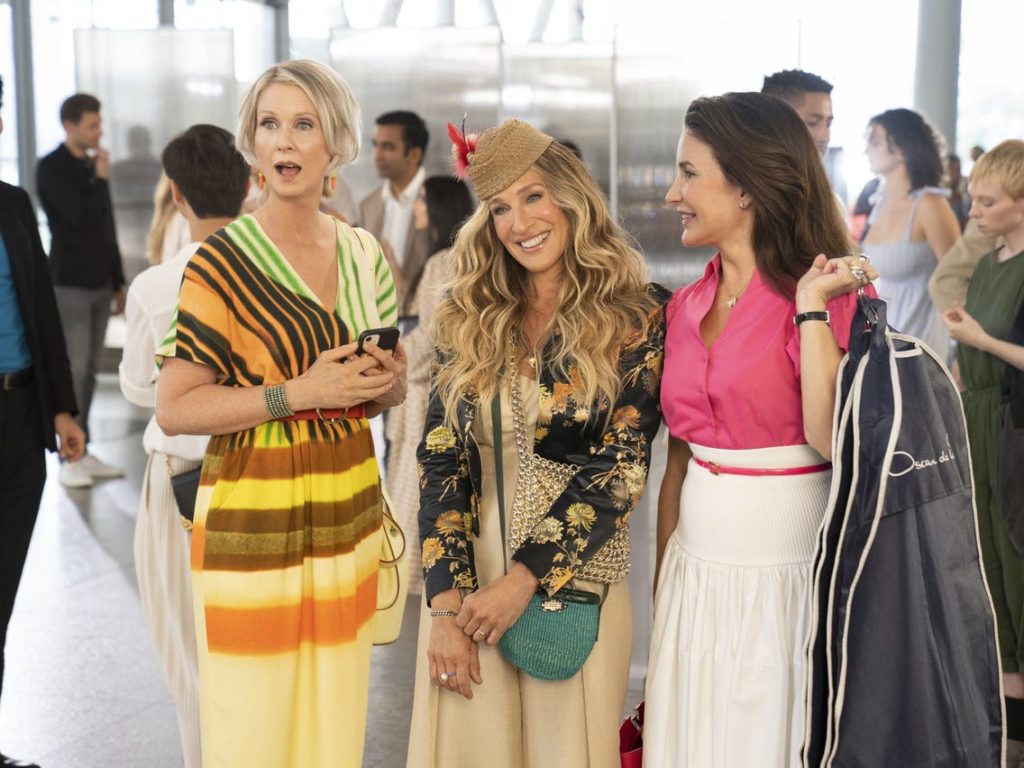 Which Shows in Hollywood are Using Thrifted Clothes?
"Just Like That…", the Sex and the City reboot, and Parker's other HBO series "Divorce" relied heavily on clothes from EBay, Etsy, and second hand stores for the stars wardrobe.
"Gossip Girl" costume designer Eric Daman told Refinery20 he purchased items for the show's reboot on ThredUp, TheRealReal and Depop.
Also, Dan Levy, star of "Schitt's Creek", has said he spent hours on eBay and Etsy for specific designers due to the show's budget limitations.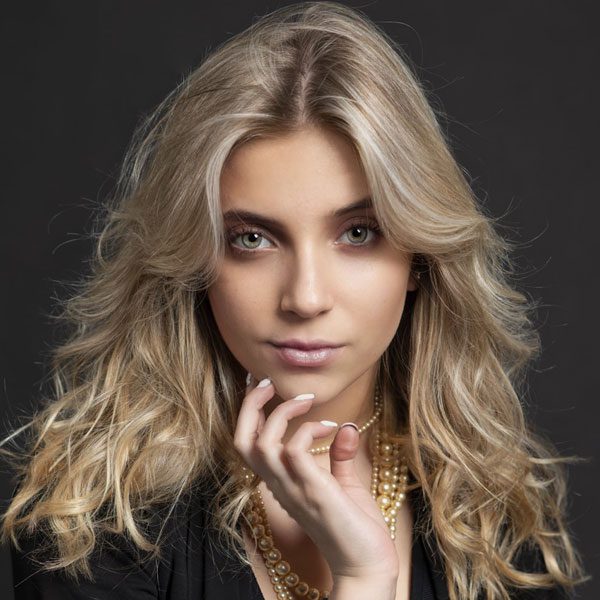 How Do You Get in Touch With Lexy Silverstein?
If you'd like to contact me, please email me at LexySilverstein@gmail.com.
You can also follow me on my socials:
Instagram: @lexysilverstein Youtube: Lexy Silverstein Twitter: @eLEXYfy TikTok:@lexysilverstein Facebook: Lexy SilversteinLiketoknow.it/lexysilverstein
Remember to eLEXYfy!
Make the Ordinary, Extraordinary!