I was happy to see many sustainable brands being featured at NYFW AW, February 12 – 16. I'll share some of my favorites.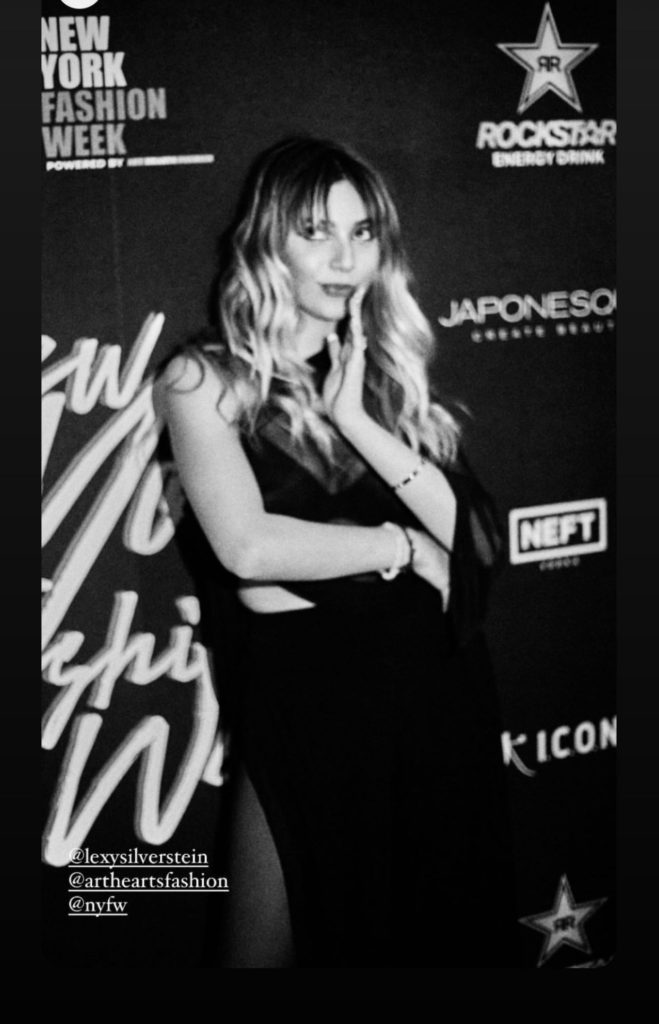 Rentrayage and Sustainability
Rentrayage was founded by Erin Beatty after the closure of her eight-year old womenswear label Suno. It was then according to interviews that she decided to reevaluate her role in the fashion industry. She told CFDA, "The system is broken. We've got to start to rethink this system. How can I contribute to that?'"
She unveiled her new brand Rentrayage, which means "make whole again" in French, made entirely of vintage garments. The brand includes beauty and home decor as well as fashion. They take vintage, worn and dead stock clothing and transform them into something unique, fresh each piece is handcrafted and one-of-kind.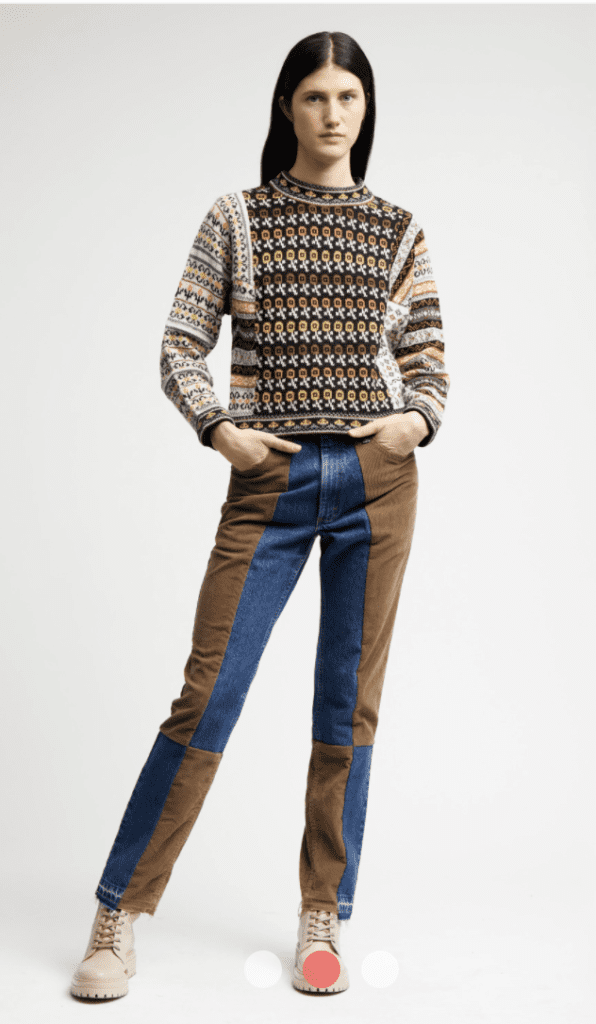 Lisa Von Tang and Sustainability
Lisa Von Tang was founded in Singapore in 2015 by the brand's namesake. Lisa Von Tang (LVT) fuses her mixed Asian heritage into powerful statement pieces. Her brand has been built on the values of eco and social responsibility.
"We are pushing the boundaries of what fashion brands can do to reduce wastage and honor our earth. Explore how we pursue sustainability in all facets of our production process and beyond – including our office practices, packaging, and our community."
Over 90% of the fabric LVT uses is dead stock material from textile factories. By up-cycling fabric they optimize waste and the customers benefit from having special limited pieces. They also innovate vegan designs made in 100% Hemp, 100% Banana, and 100% Rose Petal fabric, which are completely biodegradable.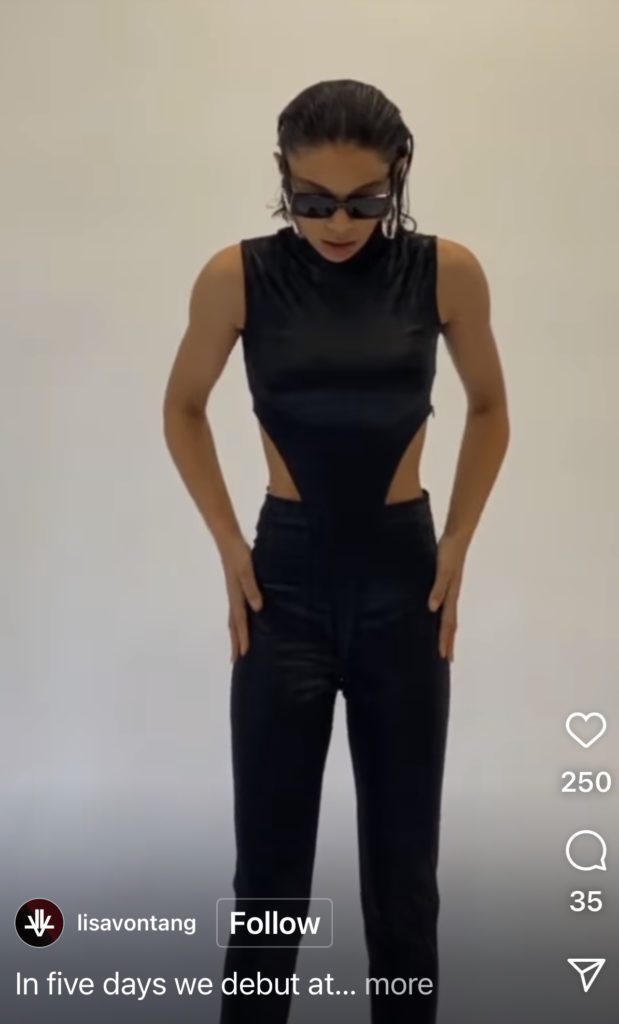 Collina Strada and Sustainability
Collina Strada was founded by fashion designer Hillary Taymour in Los Angeles in 2008. She's a Fashion Institute of Design and Merchandising (FIDM) alum. The brand is now based and manufactured in New York and is known for its bold, bright, fun and unique designs that are a true combination of vintage and modern style.
Sustainability and social impact is important to Taymour as she prioritizes community and sustainability over scale. The brand uses dead stock fabric and natural dyes, they upcycle discarded t-shirts and even make jewelry from actual trash. The goal is to be fully sustainable and radically transparent in the near future. Bedazzled, reusable water bottles, upcycled face masks and sweatshirts were among some of the most popular items, especially during COVID.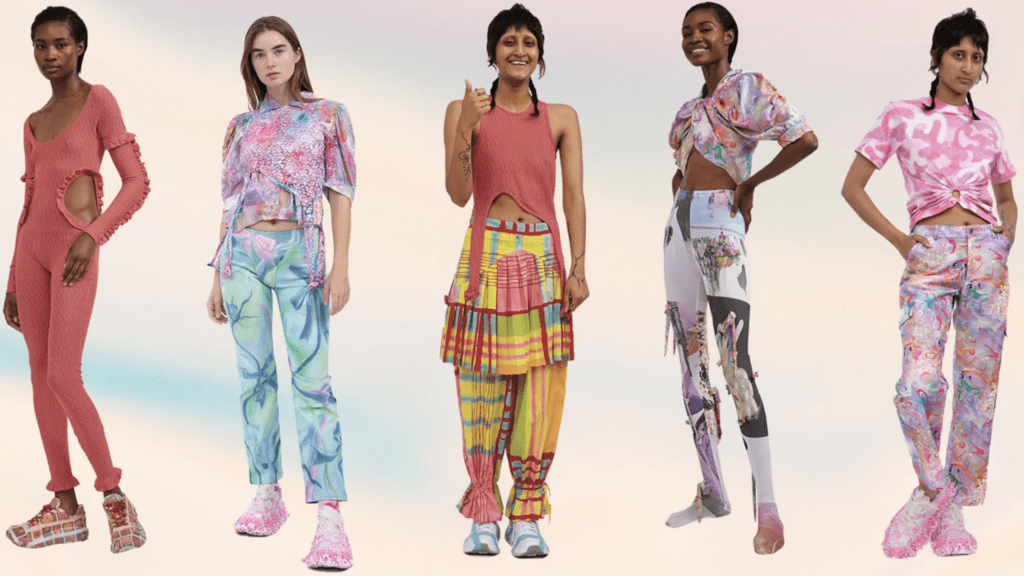 Social Work and Sustainability
Social Work was created by Qi Wang and Chengui Zhang, two Parson's graduates who strongly support worker's rights, thus the name – it's no coincidence. The designers say they "aim to bring a human touch to fashion."
They've launched a database where every garment has its own code so customers can find out who made their clothing, where it was made, and how long it took to manufacture. The two founders feel the fashion industry puts too much emphasis on a designer's creative vision while ignoring the people who actually make the clothing. So they wanted to put the spotlight on those behind-the-scenes who are actually sewing or making clothes. They make sure their workers all receive a fair wage, insurance and healthcare and even spotlighted them, in the clothing they made, in the brands look book.
In an interview, Chengui Zhang said by highlighting the care their staff puts into making clothes that it'll encourage their customers to have a more sustainable attitude toward consumption, making them realize a garment isn't "just a product that you buy, and then you throw it away because you don't like it anymore."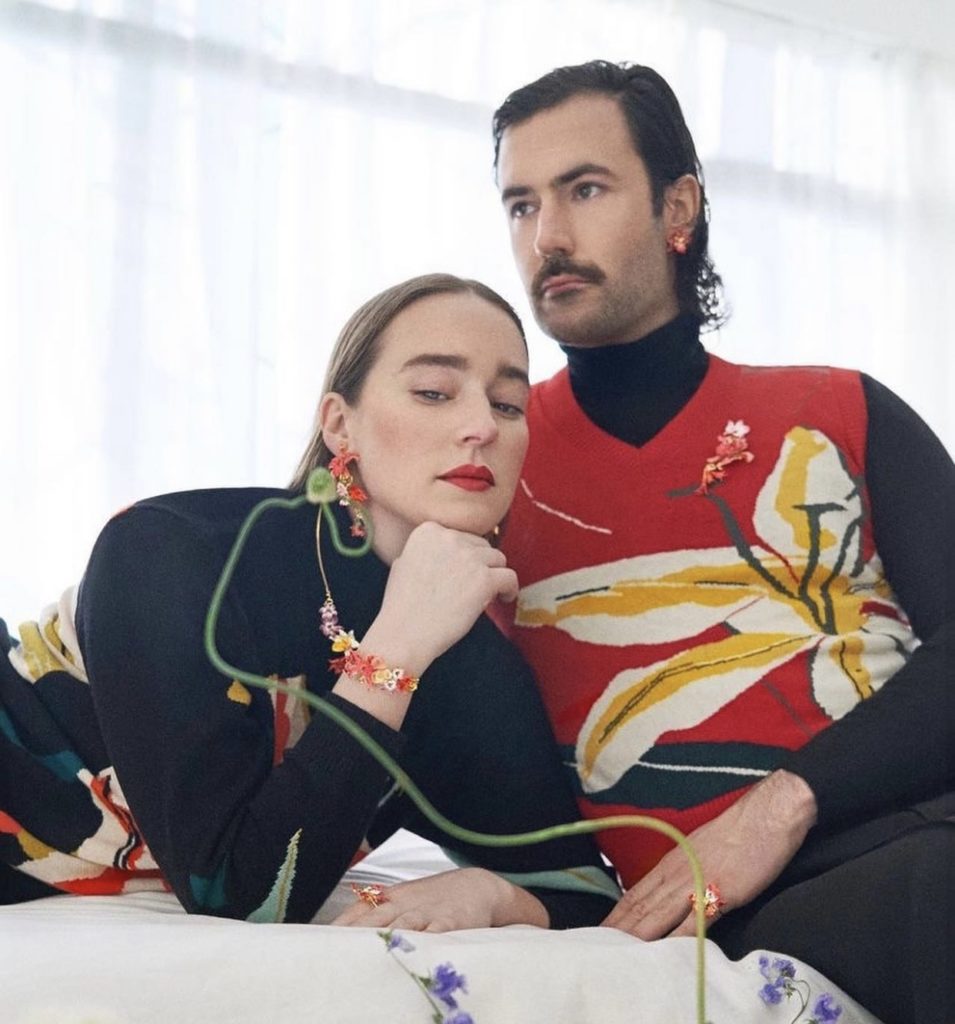 Colin LoCascio and Sustainability
Colin LoCascio has been lending his creativity for years designing for brands like Marc Jacobs, Vivienne Hu and Kendall + Kylie, before he started his own brand. He'd been successful with made-to-order designs and has enjoyed celebrity attention from Cardi B and Bella Hadid.
For his brand, LoCascio designs colorful, bright, bold, cool-girl fits that stand out. In an interview with Forbes about sustainability for his label, he says it's a journey. "For me it's going to be an ongoing conversation of how I can shift my brand to be more and more sustainable in a way that makes sense for my product and my customer. Currently, all poly-bags, paper hang-tags and branding are 100% recycled and biodegradable. For SS22, we are launching some recycled fabric and are utilizing some more sustainable printing and knitting practices."
Since LoCascio is designing quality garments, he's hoping his designs will be timeless classics that will end up as heirloom pieces that can be passed down from generation to generation to avoid clothing waste.

TOMBOGO and Sustainability
TOMBOGO™ was created by Tommy Bogo, an Oakland, California designer, who had a private viewing at NYFW for his fall/winter collection of high-end multifunctional workwear. He made his debut at NYFW SS last September.
Bogo prioritizes sustainable practices during manufacturing by using dead stock fabrics, scraps or old fabric that hasn't been able to sell. TOMBOGO™ also is a made-to-order brand, so its not making more than the demand.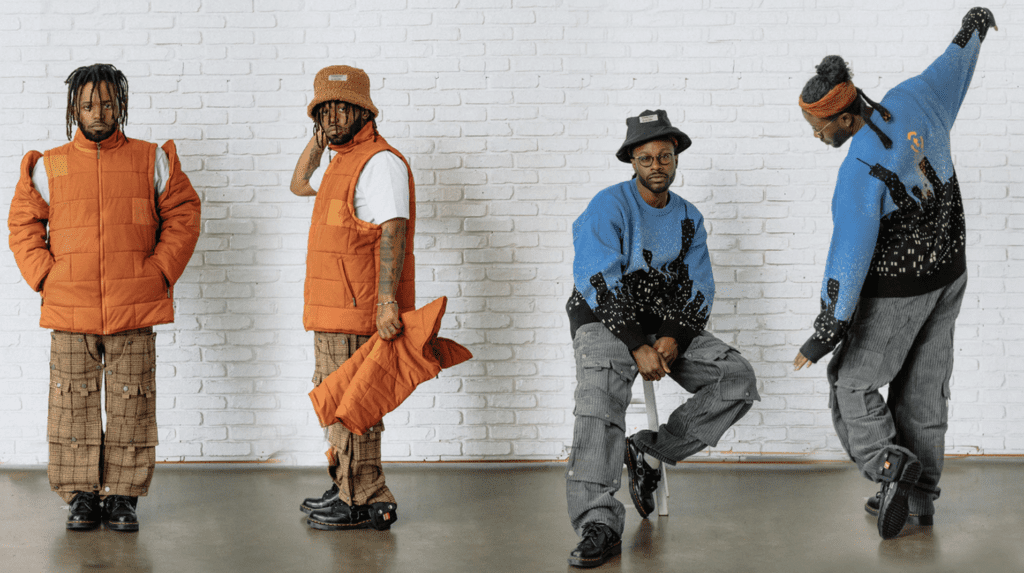 FriskMeGood and Sustainability
FRISKMEGOOD's founder is Cierra Boyd. Boyd is a self-taught designer who started making designs from recycled goods as a merchandising student at Ohio University in 2017. Boyd's designs are bold, unique one-of-a-kinds. Boyd's famous sneaker corset landed her on the fashion map. She takes old sneakers and transforms them into corsets. She can even custom make the designs for her customers if they send her 1-2 sneakers of their choice. Customers can now also buy sets, tops, jackets, jumpsuits, bras and accessories from FRISKMEGOOD.
Boyd's philosophy is changing the way we consume fashion. The brand's mission is to provide sustainable high fashion pieces created in small batches, by bridging the gap between sustainability and street wear, leading the industry in circular fashion.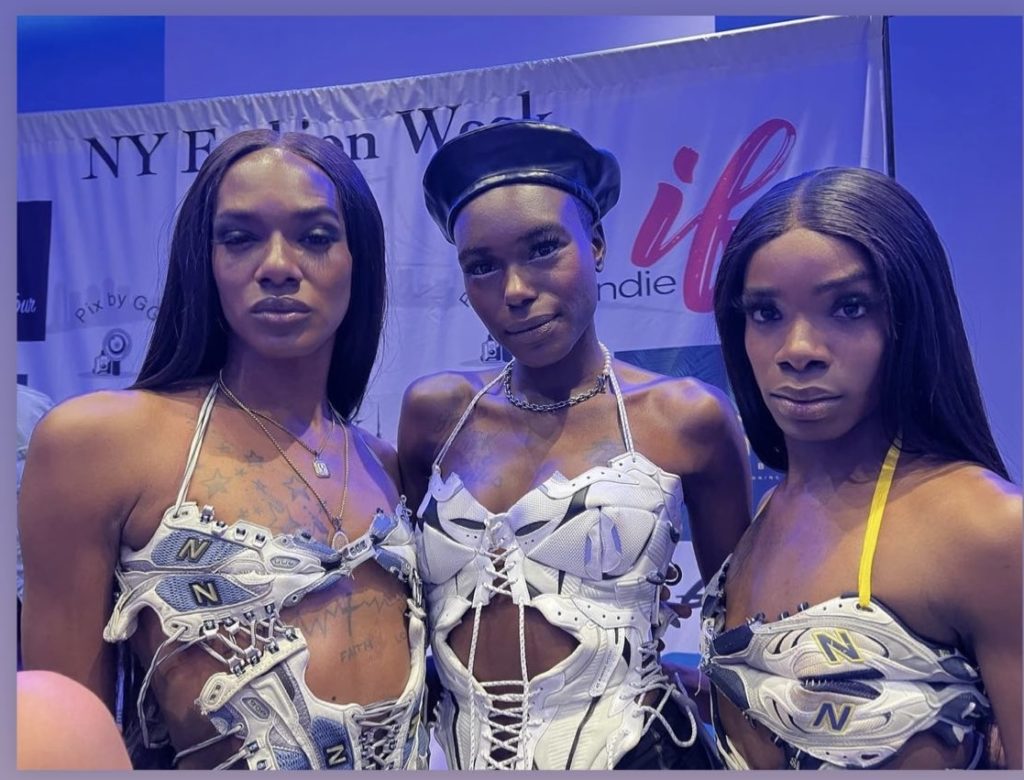 Sustainable Fashion Designer & Sustainable Fashion Influencer Join Forces Against Fast Fashion at NYFW
Sustainable fashion designer Natalia Trevino Amaro (@Natalia.Trevino) and sustainable influencer @LexySilverstein sent a strong message against Fast Fashion at NYFW with a collaboration on a dress designed by @Natalia.Trevino. The design is a long-sleeved white jersey knit dress with pink feathers and the words F*ck Fast Fashion on the back of the dress.
Natalia started designing clothes in high school and then studied at the Fashion Institute of Technology (FIT). The fabrics used in her line are all sustainable because they are either thrifted, remnants or deadstock from textile mills. Anything else used are natural fibers that are biodegradable.
Natalia debuted her line at NYFW SS last September and was a guest on Lexy Silverstein's podcast eLEXYfy, The Place for Fashion this fall. Since the two had such similar goals about educating their peers about the grave environmental dangers of fast fashion, they decided to collaborate on projects including this most recent dress that made a bold statement.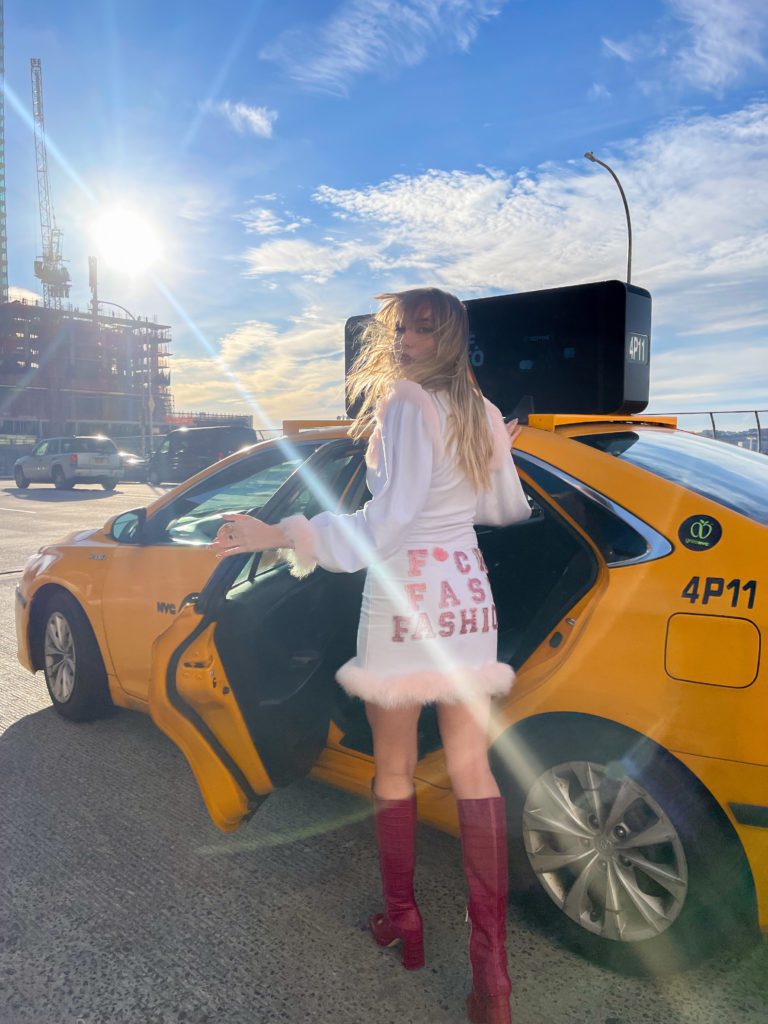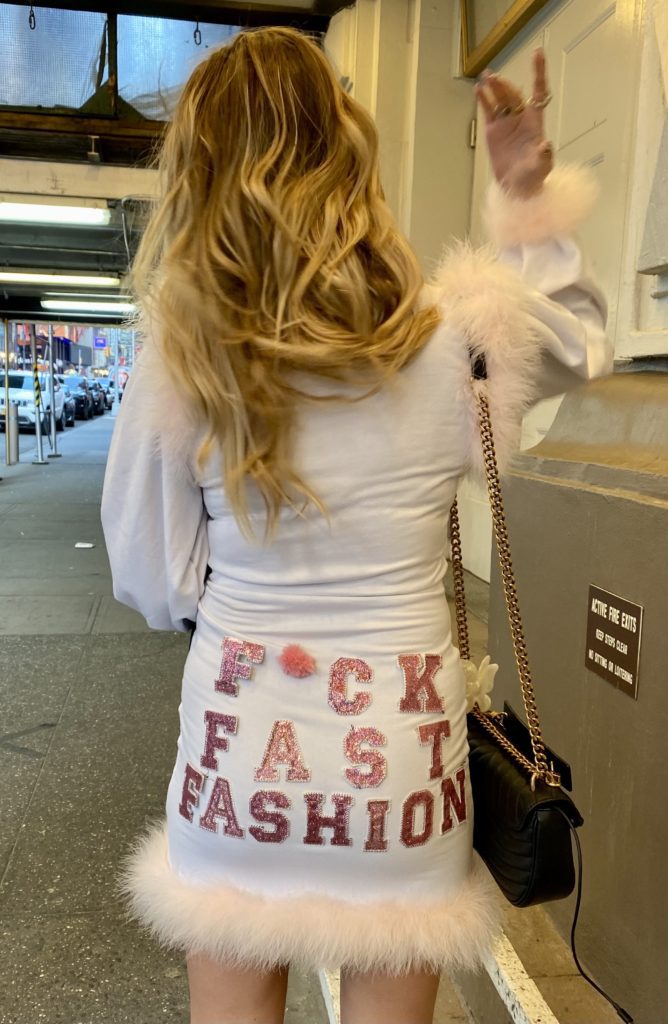 Lexy Silverstein & Fashion Sustainability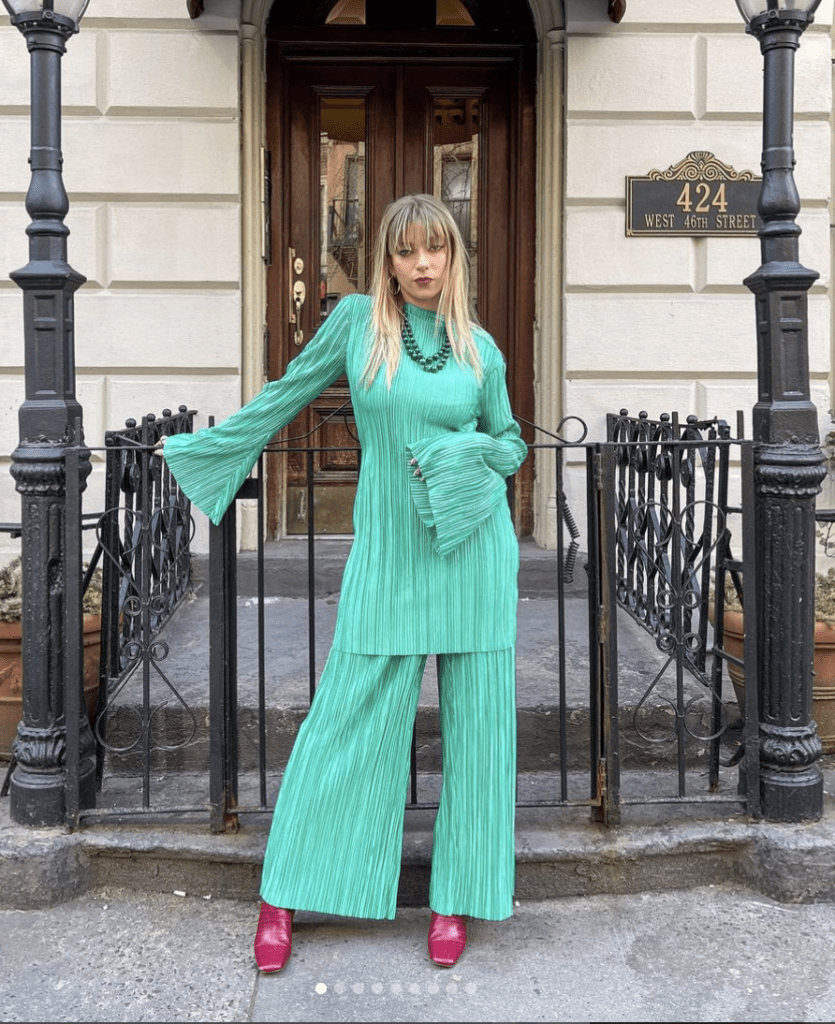 If you have any questions, please contact me at LexySilverstein@gmail.com.
Follow me on my socials: Instagram:@lexysilverstein Youtube: Lexy Silverstein Twitter:@eLEXYfy TikTok: @lexysilverstein Facebook: Lexy Silverstein Liketoknow.it/lexysilverstein
Remember to eLEXYfy! Make the Ordinary, Extraordinary