Anyone who knows me knows I LOVE to Thrift! Matter of fact, that's how I buy 90% of my clothing. On occasion I'll buy something from a retail store, but most of the time, I can find everything I need at second-hand stores.
I started thrifting for environmental reasons. I have been interested in fashion since I was little, but when I really started studying fashion, I realized how bad the industry was on the water, the air, local communities, even unhealthy and unfair to the very people who made the clothing I was buying. (Some criticize people who are not considered low-income for thrifting. I have definite views on that. If you are interested in my opinion you can click here.)
But these days, I love thrifting for so many other reasons. It's the greatest treasure hunt in the world. And that's exactly what you find – treasures. One of a kind pieces that no one else will ever be able to own. Plus, you are wearing a piece of history. Someone else loved it enough to buy it and now you are giving it a new chapter. It feels so much more meaningful to me than to just buy something off a store rack.
That's why I love to thrift. Honestly though, it doesn't matter why you want to thrift, whether it's to save money, help the planet, wear original one-one-a-kind items or something else. Either way, here are some of my favorite "thrift hacks."
Best Thrifting Hacks
Go on sale days: Many thrift stores have regular sales, such as discounts on certain colored tags or a percentage off everything in the store. Find out when these sales happen and plan your visits accordingly.
Look for high-quality items: Even at a thrift store, there are certain brands and items that are better quality than others. Look for items made from natural materials like cotton, silk, or wool, and check for signs of wear and tear before you buy.
Don't be afraid to alter items: If you find a great piece that doesn't quite fit, consider taking it to a tailor or altering it yourself. With a few simple changes, you can turn a bargain into a perfectly fitting wardrobe staple. Many times I buy things that are bigger. There are also great altering hacks on YouTube.
Shop out of season: Thrift stores often receive donations of items that are out of season, so you can find great deals on coats, sweaters, and other cold-weather items in the summer, and vice versa.
Look beyond your size: Don't limit yourself to just your own size section. Sometimes items get misplaced or mislabeled, so it's worth checking out other sizes to see if you can find a great deal.
Shop in the kids section or other sections than your own gender. I often find great leather coats, sweatshirts, and all kinds of other unique items in the boys and men's section of thrift stores.
Shop at multiple stores: Different thrift stores have different specialties, so it's worth checking out several in your area to see what each has to offer.
Bring cash: Some thrift stores offer discounts if you pay in cash, so it's always a good idea to bring some with you just in case.
Check online: Some thrift stores have online shops, so you can browse from the comfort of your own home and still find great deals.
Look for vintage items: Thrift stores are a great place to find vintage clothing, accessories, and home décor. These items are often one-of-a-kind and can add a unique touch to your wardrobe or home. Some stores have them in a different section or in a glass case or behind the counter. They are more expensive than items in the rest of the store but way cheaper than you'll find in retail stores.
Think creatively: Don't limit yourself to just clothing and accessories. Thrift stores often have a wide variety of items, from furniture to books to kitchenware, so be creative and think outside the box when shopping.
Buy for your friends or family. I'm always finding things for other people. I'll either text them to see if they are interested or sometimes I just buy it as a present to get them to experience thrifting – even if it's vicariously through me.
Be patient. Remember it's a hunt. Sometimes you'll find way too many great finds and sometimes you'll walk away empty handed.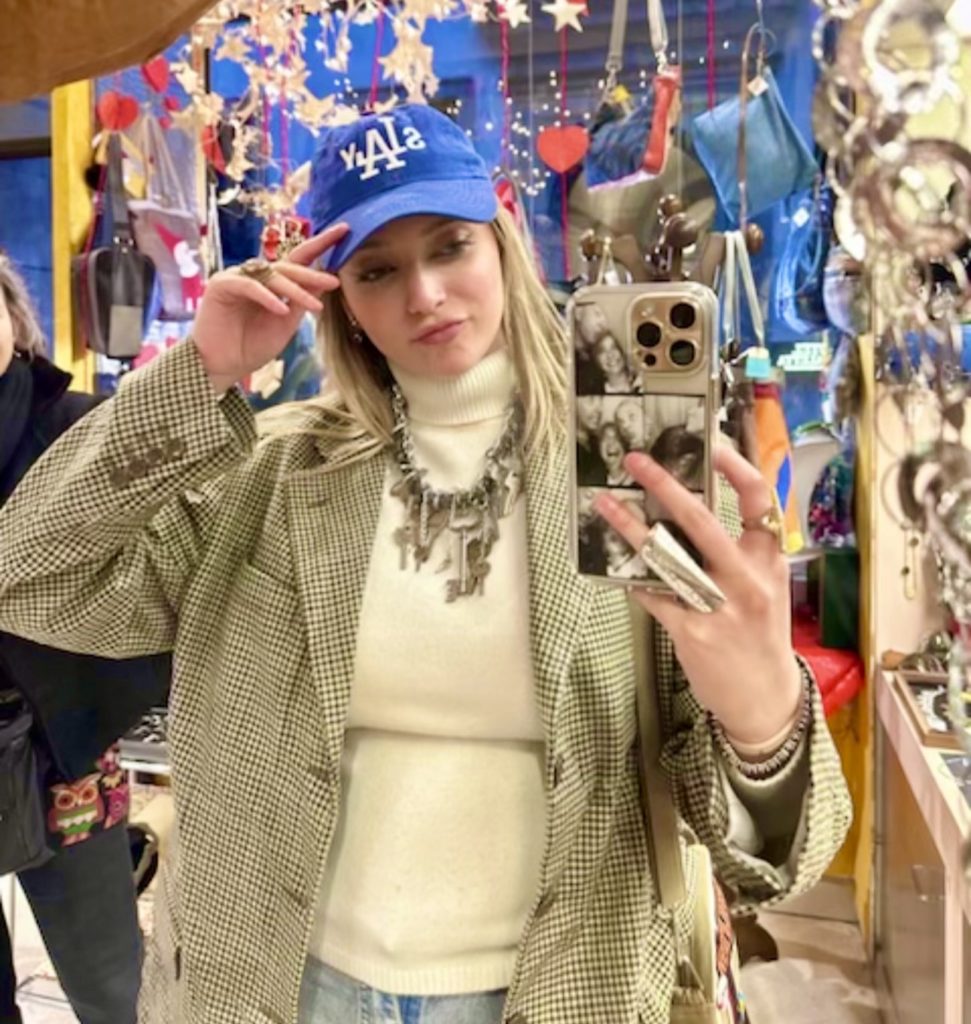 I hope these thrift hacks have helped you. If you have any questions, please email me at LexySilverstein@gmail.com
Lexy Silverstein is a Sustainable Fashion Consultant
If you'd like to email me, you can reach me at LexySilverstein@gmail.com
Follow me on my socials: Instagram: @lexysilverstein Youtube: Lexy Silverstein Twitter: @eLEXYfy TikTok: @lexysilverstein Facebook: Lexy Silverstein Liketoknow.it/lexysilverstein
Remember to eLEXYfy! Make the Ordinary, Extraordinary