Black people make up roughly 15% of the US population. That's why a nonprofit organization, with the mission of creating a sustainable and supportive ecosystem for Black-owned businesses, is called The Fifteen Percent Pledge. Since Black people make up 15% of the population, will retailers pledge at least 15% of their shelf-space to Black-owned businesses?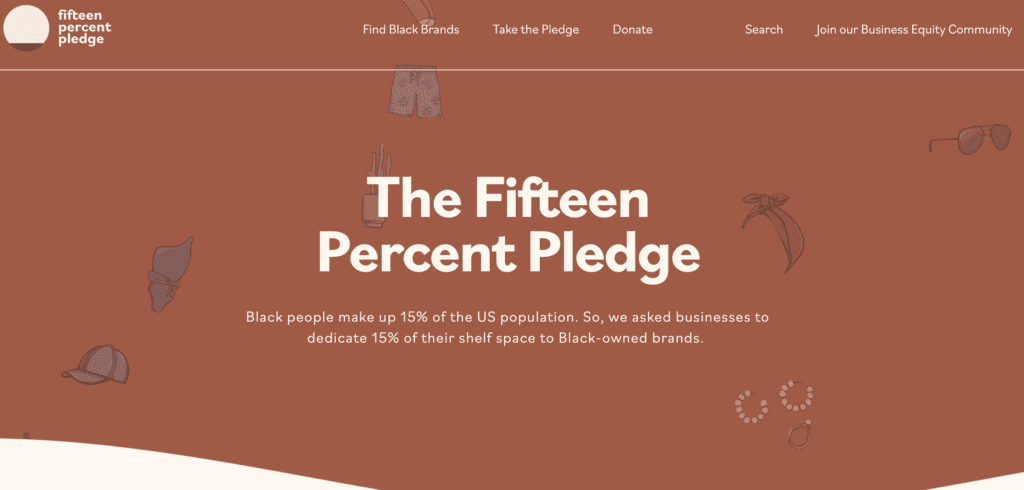 "We are a non-profit organization calling on multi-brand retailers and corporations to dedicate 15% of their total purchasing power to supporting Black-owned businesses. Our mission is to encourage the private sector—from Fortune 500 companies to individual consumers—to use their financial power to create more equitable market share for Black-owned businesses."

The Fifteen Percent Pledge
The Fifteen Percent Pledge
The Fifteen Percent Pledge was started by Aurora James, a Canadian creative director, activist and fashion designer. She started this organization in 2020 on Instagram after the murder of George Floyd. Since that first Instagram post, 28 of the world's largest brands have signed the pledge. Thus, $10 billion has been redirected towards black brands.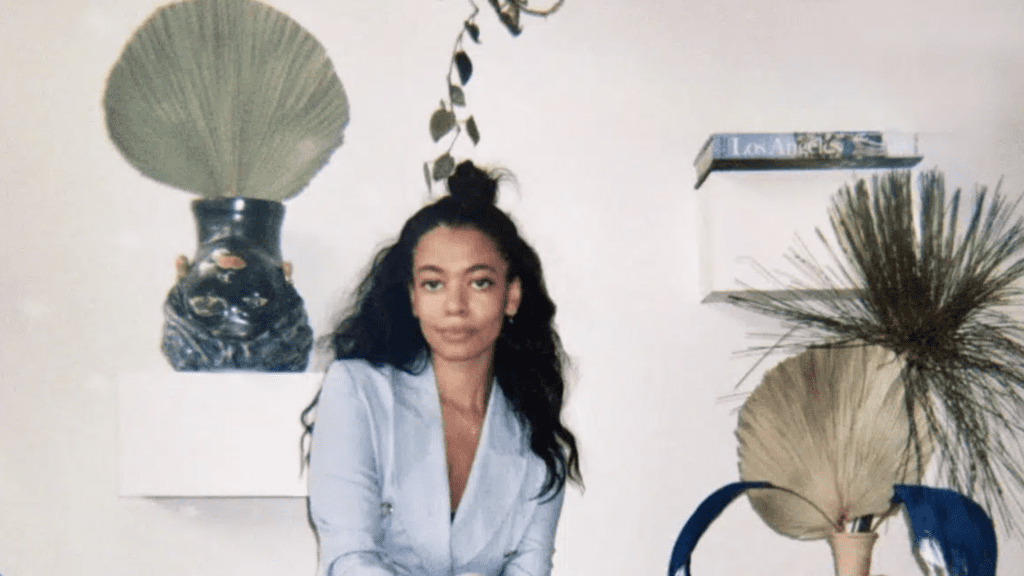 How Google is Helping The Fifteen Perfect Pledge
The Fifteen Percent Pledge has created a database of 1200 Black-owned business owners. This database, called The Black Equity Community, has been set up to connect those businesses with the corporations who have signed the pledge agreeing to commit 15% shelf space to their products. Google has agreed to back this project for at least two years which includes offering online training classes to help owners increase the online presence of their businesses.
How You Can Help The Fifteen Percent Pledge
Steps the everyday consumer can take to help:
Take stock of your own life: Look at where you are spending money and take note of how much of it goes to black-owned brands, sustainable brands, and small businesses.
Shop Black: Then, set a goal to have a certain amount of your clothing or other products be from black-owned brands.
Donate: On the 15 percent pledge website, you can donate money to hold large corporations accountable and to help more black-owned businesses connect with these corporations.
What Businesses and Retailers have Signed The Fifteen Percent Pledge?
Nordstrom
Sephora
Macy's
Ulta
Rent the Runway
Moda Operandi
Vogue
InStyle
MatchesFashion
Hudson's Bay
Madewell
Crate&Barrel
West Elm
Indigo
Yelp
Kith
Gap
Sephora Canada
CB2
MedMen
Bloomingdale's
Blue Mercury
Athleta
Old Navy
Banana Republic
J. Crew
Next
Crate&Kids
Some Black-Owned Businesses to Support through The Fifteen Percent Pledge
WaxLabel
Rich In Color Cosmetics
Shea + Coconut
Minetta Wax Co.
Jaunt
Reisfields NYC
Never Check Your Coat
The Urban Scent
OHENE BEAUTY
Three IV Seven
iNNo Art Prints
I Grew up when LLC
Kreyol Essence
Yenae, LLC
XOXO, Sierra
X of Pentacles
Worth Oui Cosmetics
Weight On It
Wear Brims
Warren Steven Scott
VONI Los Angeles
VINCLOX
Videau Natural Health
Utility Objects
Undertones
Uhai Hair
Two Days Off
Triple Eight Consulting
Trade Street Jam Co.
Torpedopot
To Mondays
™ Productions
The Vibe Planners
The Rad Black Kids
The Fresh 20
TEGAA
Teas with Meaning
Slip n/ Stitch by tony
Skindew
SKBags
Scented little moments
SC Creative Group
Satya
Salt N Sprinkles
Saint Maverick
Sahajan
Sage Swim
Sabrina Hartel Home
Ruth's Way's Consulting Services for Parents Who What Their Daughters to Succeed
Rugged Black
Royal Jelly Harlem
Revolutionnaire
Ray & Max Cosmetics
Raquel Riley Thomas Beauty
Rachel Stewart Jewelry
Quarter Billion
Puzzles of Color LLC
Those are some of the businesses. To see the entire list please go to their website click here.
If you have any questions, please contact me at LexySilverstein@gmail.com.
Follow me on my socials:
Instagram: @lexysilverstein
Youtube: Lexy Silverstein
Twitter: @eLEXYfy
TikTok: @lexysilverstein
Facebook: Lexy Silverstein
Liketoknow.it/lexysilverstein
Remember to eLEXYfy! Make the Ordinary, Extraordinary